Summer Intensive Programs
If you've thought about earning a prestigious NYBG Certificate but haven't taken action, summer at NYBG may just be your moment! In our accelerated Summer Intensive Programs in Floral Design, Landscape Design, or Gardening, you can jump-start your certificate in just a few weeks. Individual intensive classes are also available in Botanical Art & Illustration and Horticultural Therapy.
So, whether you aspire to change careers, or enhance your knowledge and skills, you'll find our exceptional instructors and unmatched content here at the Garden. Check back for information on 2019's opening dates!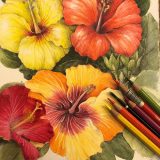 Botanical Art & Illustration
The Botanical Art & Illustration Certificate Program provides a solid foundation in scientifically accurate drawing so you can re-create amazing detail, natural color, and convincing form.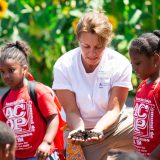 Horticultural Therapy
The Horticultural Therapy Certificate Program offers the most in-depth training in the New York City area.