Exploring Activities Past and Present
Throughout the years, the Ruth Rea Howell Vegetable Garden has been a rich hub of exciting events, activities, and hands-on learning for thousands of kids and adults alike. Take a look at some of the skills to be learned and milestones we've seen as we move toward an even bigger offering with the Edible Academy.
Past Updates
Get a behind-the-scenes tour of the Edible Academy's development.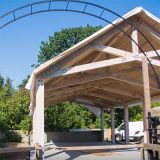 From the Ground Up: Vermicomposting in the Family Garden
Past Updates
Take a look into just a few of the activities we've had in the Family Garden over the years.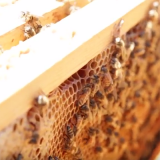 In the White House Kitchen Garden
Joining First Lady Michelle Obama in celebration of the fifth anniversary of her Let's Move program, two lucky Family Garden students had the chance to put their gardening skills to work in the famed White House Kitchen Garden.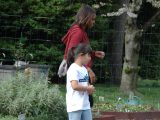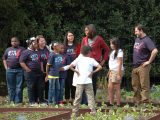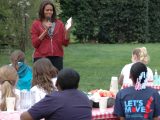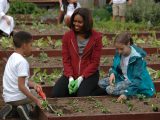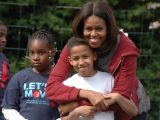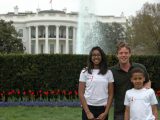 At Home in the Vegetable Garden
Take a look inside the Ruth Rea Howell Vegetable Garden, where daily children's activities range from tending the many vegetable beds to learning about healthy eating and where our food comes from.