Fellows, Scholars, & Interns 2015
Theodore Eisenman recently completed Ph.D. studies at the University of Pennsylvania, with a focus on urban greening—defined as the introduction or conservation of flora in cities.
His research addresses the historical, scientific, and perceptual bases that inform the bloom of greening in cities around the world today, and his dissertation situates this emergence amidst two important phenomena: global urbanization; and increasing awareness of human alteration of the biosphere, described as the Anthropocene Awakening. Before returning to academia, Eisenman worked in a range of federal, municipal, and nonprofit environmental planning and protection capacities. He has worked for the Environmental Protection Agency and consulted for the National Park Service, Scenic Hudson, The Nature Conservancy, Trust for Public Land, U.S. Forest Service, and Washington, D.C. Department of Parks and Recreation.
Eisenman has master's degrees in Landscape Architecture and Natural Resource Management from Cornell University, where theses focused on watershed protection. He served as a panelist for EPA's National Award for Smart Growth Achievement, and he has been a regular contributor to Landscape Architecture magazine on ecological design topics. Eisenman has served as a peer-reviewer for Island Press, Landscape and Urban Planning, Journal of Planning History, and Journal of Transportation History; academic publications include the Journal of Planning History and Journal of Planning Literature. Raised in Sweden and the U.S., and having worked as a Peace Corps Volunteer in Senegal, he is also interested in international affairs. In January 2016, Eisenman will be starting a tenure track faculty position at the University of Massachussetts, Amherst, in the Department of Landscape Architecture and Regional Planning.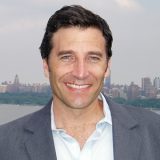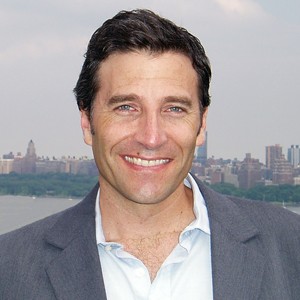 Ryan Feigenbaum is completing his Ph.D. in philosophy at Villanova University. He has also pursued graduate research in Australia, at the University of Sydney.
His dissertation, The Epistemic Foundations of German Biology, 1790–1802, proposes that the concepts of organism and Bildungstrieb (formative drive), developed by philosophers and scientists such as Immanuel Kant, Johann Friedrich Blumenbach, and others, were essential to demarcating the domain of knowledge that is now defined as biology. More generally, Feigenbaum's research investigates the meaning of biology's most basic concepts (organism, animal, plant), as they contribute to the contemporary understanding of nature and the environment.
Feigenbaum's most recent publication demonstrates this approach by connecting an analysis of Johann Wolfgang von Goethe's discovery of the intermaxillary bone to questions of anthropocentrism and moral thought in environmental philosophy. Using the Mertz Library Collections, his current research on Lyrical Botany, undertaken at the Humanities Institute of The New York Botanical Garden, is inspired by the late 18th-century movement of transforming the science of botany into poetry. This movement is exemplified by "The Botanic Garden" (1791), a two-part poem by Erasmus Darwin (great-grandfather to Charles) that puts plant physiology and Linnaean taxonomy into verse.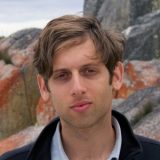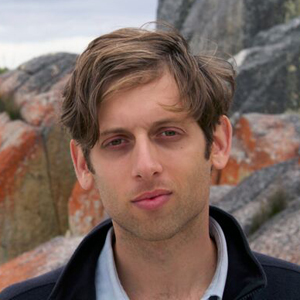 Elaine Ayers is a Ph.D. candidate in the Program for the History of Science at Princeton University, broadly working on the interplay between 19th-century science and aesthetics, gender, empire, and "popular" knowledge-production.
More specifically, Ayers works on the material cultures of botanical collecting and classification, from the field to the herbarium and museum. As the Humanities Institute's Delmas Fellow, Ayers currently researches the English explorer Richard Spruce (1817-1893) and his mid-19th-century botanical expedition through the Amazon. She focuses on his Cryptogamic collection and his correspondence with The New York Botanical Garden's foremost moss specialist, Elizabeth Gertrude Knight Britton (1858-1934).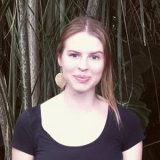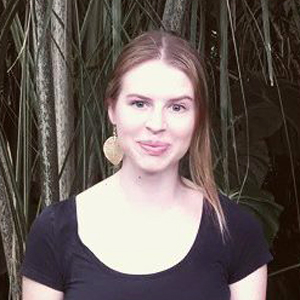 Claire Sabel received her BA in History from Columbia University, and recently completed her MPhil in History and Philosophy of Science at the University of Cambridge, England.
She works on the influence of global trade on English natural history and natural philosophy in the 17th century, and is particularly interested in the intercultural exchange that accompanied the sourcing and acquisition of animals, vegetables, and minerals. Previously, she was a research associate at the Making and Knowing Project at Columbia University, New York, and the Victoria & Albert Museum in London, assisting in the reconstruction of vernacular knowledge and material practices of early modern European artisans. She is also interested in contemporary science education and its uses and abuses of the history of science. While a Fellow at the Botanical Garden, she will research the reception history of Hans Sloane's (1660–1753) studies of Jamaica, focusing particularly on his documentation of the medical knowledge of the island's enslaved inhabitants.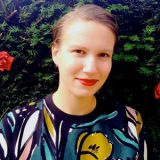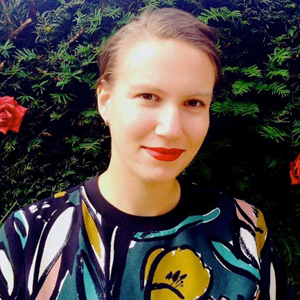 David Smigen-Rothkopf is currently pursuing an MA at the Center for Medieval Studies at Fordham University.
He graduated in 2012 with a major in Classics and History from Boston University and spent two years in the Post-Baccalaureate program in Classics at the University of Pennsylvania. His current interests within the history of medieval studies include medieval cuisine, as well as Anglo-Saxon and Norse Literature. As the Gladys Krieble Delmas Junior Fellow at the Humanities Institute of The New York Botanical Garden, David is researching several medieval manuscripts and books of simples and related early botanical literature. Focusing on the Circa Instans, originally attributed to Matthaeus Platearius of the Medical School at Salerno, he studies the interwoven relationships between dietetics, medicine, and cuisine as attested in the unique manuscript tradition of the Middle Ages.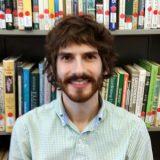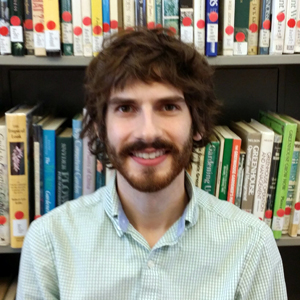 Support provided by The Gladys Krieble Delmas Foundation