The New York Botanical Garden is the place to be for winter, spring, and summer breaks! Science- and nature-themed Camps for kids in Grades K–8 feature outdoor explorations, science investigations, and behind-the-scenes tours in the Garden's 250-acre landscape. Each week takes full advantage of the Garden's vast plant collection, state-of-the-art technology, and unique habitats like the 50-acre native forest, wetlands, and Native Plant Garden.
Each season offers unique themes for a variety of age ranges.
Winter Break Camp
Looking for enriching activities for your child over Winter Break? Weeklong science and nature camps for kids in Grades K–5 feature indoor and outdoor explorations, science investigations, and more in NYBG's 250-acre landscape.
Camps will run concurrent sessions by age groups. Using separate spaces and instructors, groups will have the weekly topic tailored specifically for their age and learning level.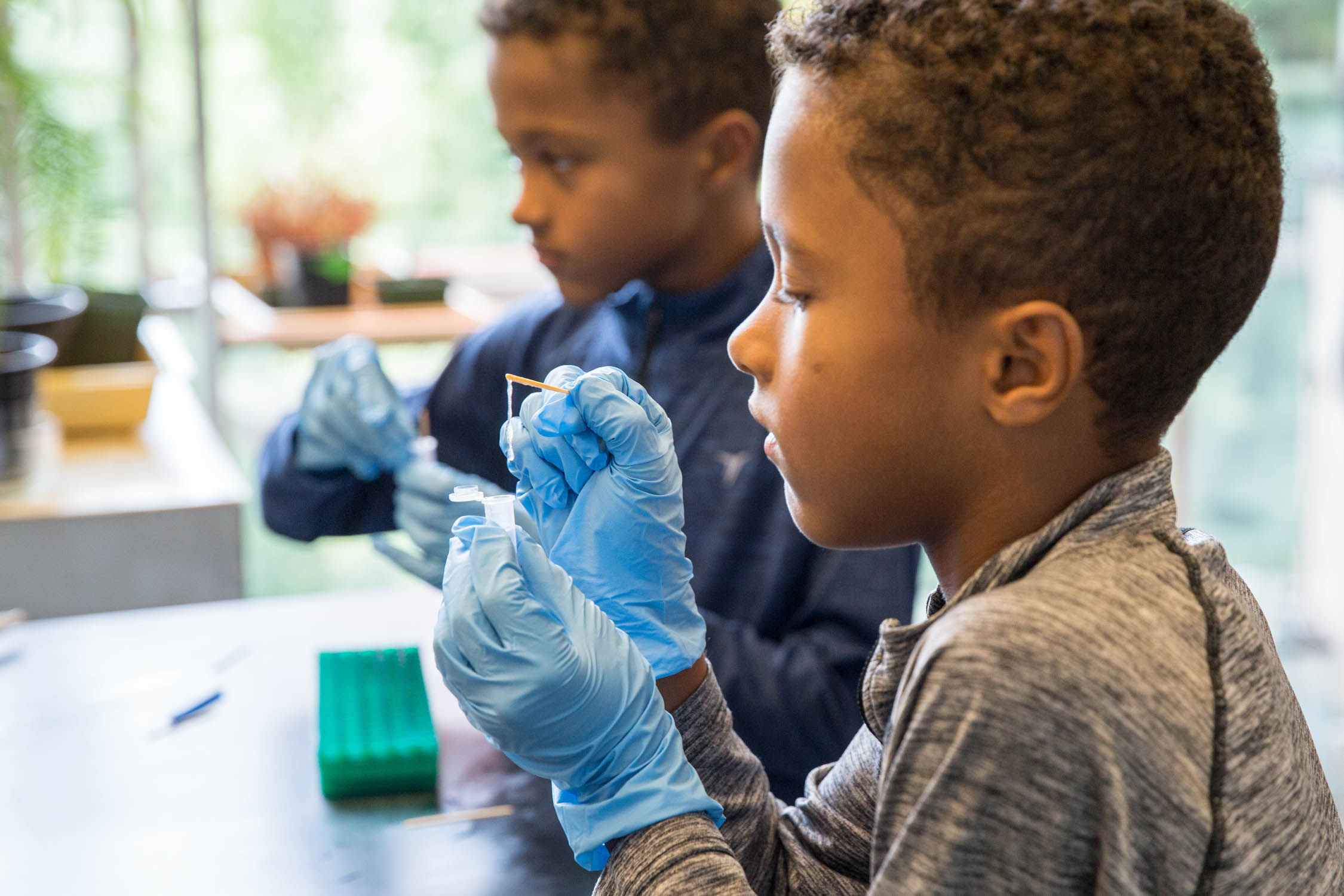 February 18–21, 2020
9 a.m.–3 p.m.*
Section 1: Grades K–2 
Section 2: Grades 3–5
$240 Non-Member | $220 Member
*Early drop-off (8 a.m.), late pickup (5 p.m.), and extended pickup (until 6 p.m.) available. Pre-registration is required.
February 18–21, 2020
Campers chill out with fun science experiments, games, and hands-on activities during Winter Break Camp. Kids explore states of matter by turning liquids into solids and investigate adaptations that allow plants and animals to survive cold, icy winters. They warm up with visits to the Enid A. Haupt Conservatory tropical and desert collections to compare the plants growing in these environments.
We are excited for all of our Adventure Campers to join us for a week of fun! Every day will be packed with entertaining hands-on activities. Here are some things to keep in mind as you prepare for camp:
Bring a water bottle and clothing appropriate for outdoor adventures.
Pack two healthy snacks and a lunch—please do not pack food items containing nuts of any kind.
A positive attitude! NYBG Camps provide a fun and safe space to meet new friends and explore new ideas.
Culinary, Sustainability, and Art Camps
Summer Break Science Camps
Summer Break Field Science Camps