Dive into Summer with Classes at the New York Botanical Garden!
Beginners and advanced students alike can enjoy classes in Gardening, Design, Art, and more. Check out our wide variety of programs below.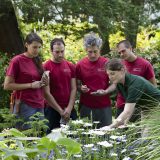 School of Professional Horticulture
For over 80 years, the School of Professional Horticulture at NYBG has been training the world's leading horticulturists. The two-year, full-time diploma program is accepting applications now through August 10 for the January 2020 start.
The School's program is one of few around the world that combines top-notch academics with hands-on training, including plant walks, field trips, internships, and special lectures.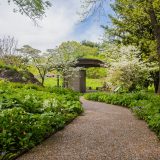 Early Bird Special: Sustainability Intensive Workshop
Sign up this month and save 10% on NYBG's all-new Sustainability Workshop, a week-long (September 30–October 4) comprehensive introduction to current best practices in sustainable horticulture in the Northeast. Use code JULY10 to save 10% off the Sustainability Workshop through July 31.
Taught by NYBG's own Horticulture team and top regional experts, you'll receive a firm foundation in soil assessment, soil management, hydrology, plant selection, pest management, and so much more.