Keep Learning This Summer!
Exercise your creativity, develop new skills, and delve into the natural world this summer. Don't miss classes in Gardening, Botanical Art, Photography, and more this July and August. Browse classes by subject, below.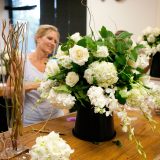 Fundamentals of Style Intensive
with Jameel Gilbert in Midtown
Starts Mon., July 24; 10:30 a.m.–3 p.m.
Students that have taken Fundamentals of Form: Take the next step and complete Fundamentals of Style in an accelerated one-week format. Practice various floral design styles, from romantic and English garden to landscape and cascade. Understanding floral styles expands your design options, evokes specific moods, and helps create the perfect setting.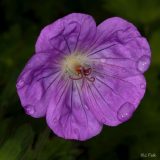 Close-Up & Macro Photography Workshop
with Jeffrey Falk
Learn to create intimate and detailed portraits of flowers using various lenses, proper depth of field, filters, and the best framing techniques. Equipment, including zoom telephotos, close-up diopter filters, extension tubes, teleconverters, and dedicated macro lenses will be demonstrated in the classroom, followed by practice using your own equipment. Images will be projected on screen for discussion and review.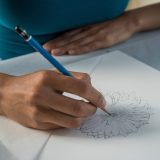 Botanical Drawing I: Methods and Materials Intensive
with Mary Christiansen
Starts Mon., July 31; 10 a.m.–1 p.m.
Accurate observation translates into sensitive, realistic drawings and is an essential skill for botanical artists. Learn contour drawing with an emphasis on proportion, and explore techniques such as foreshortening, perspective, and line weight.