Registration is Open for Summer Intensives!
Looking to start a new career? Jump on the fast-track this summer with intensive programs in Floral Design, Landscape Design, Gardening, Horticultural Therapy, and Botanical Art & Illustration. Learn more.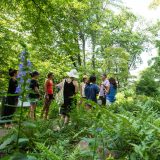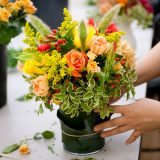 Flower Arranging with Store-Bought Bouquets
with Robb Moss
Starts Wed., June 28; 6–8 p.m.
Create your own professional-looking arrangements with economical, store-bought bouquets. Using simple design principles and fresh flowers from European-style displays in your grocery store, learn how to design and create your own elegant arrangements.