Register Now for Spring-Summer Classes
Deepen your relationship with the natural world by taking classes at the New York Botanical Garden. From Floral Design to Gardening, Landscape Design, Botanical Art, and more, explore hundreds of classes to educate, inspire, and guide you.
Weird Little Things: Hunting Zombie Ants, Shapeshifting Slime Molds, & Lichens
Tuesday, June 14; 6 p.m. EST, Online
Many corners of our world still contain mysteries that scientists and naturalists alike continue to investigate. In this panel, we engage three experts who will reveal a few of Mother Nature's intriguing secrets and celebrate the wonders of some of the most unusual, ancient organisms on our planet.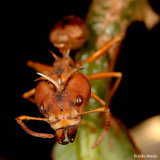 A Seat at the Table Symposium with Natalie Baszile, Jessica B. Harris, & Karen Washington
Saturday, June 18; 10 a.m., Ross Hall
June marks the opening of NYBG's summer exhibition, Around the Table: Stories of the Foods We Love. This symposium brings a unique perspective to those stories, with two compelling sessions that explore how Black farming informs American history and culture in New York City and across the country.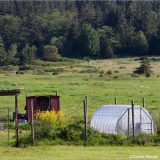 Lectures & Symposia
Each year, NYBG welcomes landscape architects, garden designers, and internationally recognized speakers for enriching talks centered around their field of work.