The Enid A. Haupt Conservatory is a stunning example of Victorian-style glasshouse artistry, and a New York City Landmark. It is home to A World of Plants, which showcases the wonders of the Garden's living collections in lush tropical rain forests, cactus-filled deserts, curated displays of palms from around the world, aquatic and carnivorous plants, and much more. From early summer through fall, the Courtyards come alive with vibrant hardy and tropical water lilies and graceful lotus.
The Conservatory also hosts the Garden's seasonal exhibitions, including the annual Orchid Show and Holiday Train Show and themed flower shows that reveal surprising connections between plants and culture. These immersive experiences will transport you to another time and place and dazzle you with their ingenious designs.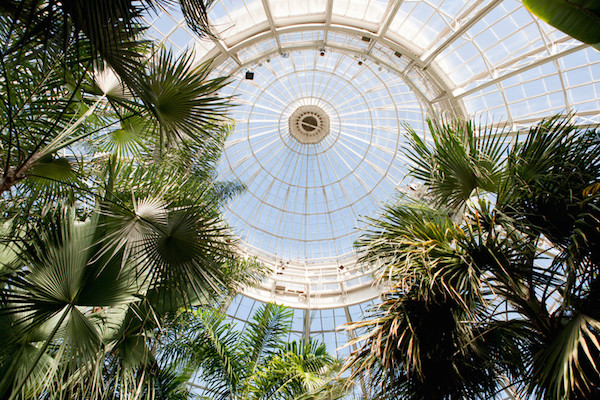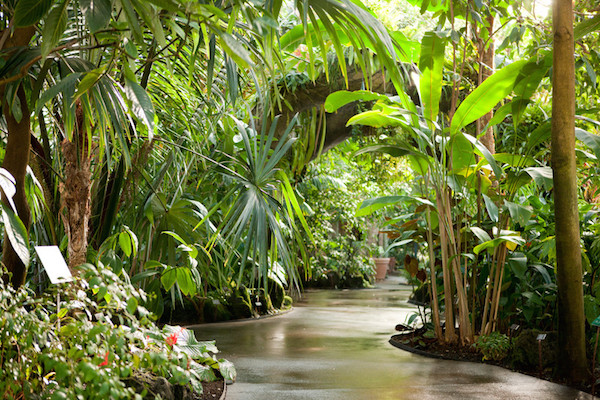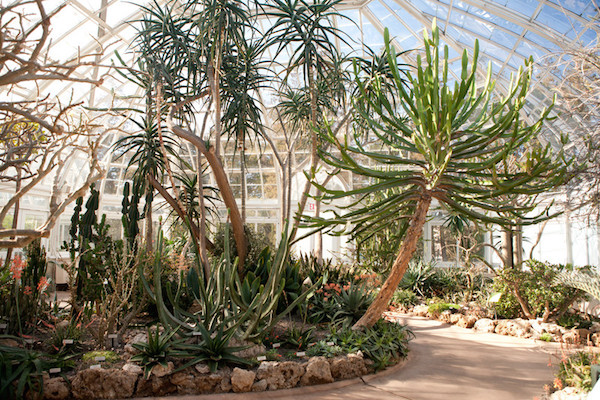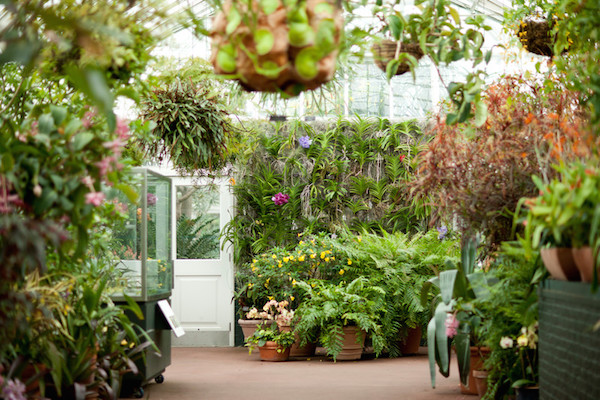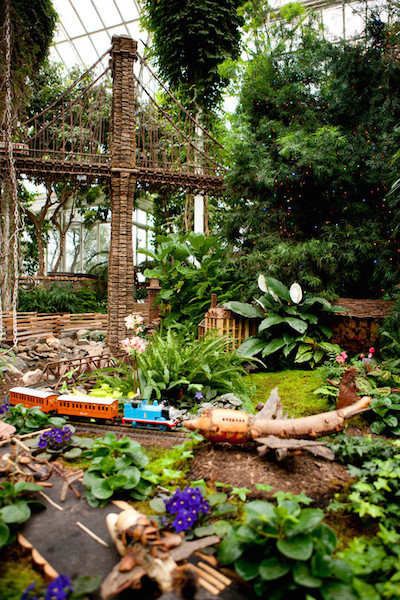 The palms and other tropical plants offer a welcome retreat from the cold of New York winters while the unusual cacti and succulents of the deserts of Africa and the Americas are a treat for the eye. The annual Holiday Train Show is a family favorite each season.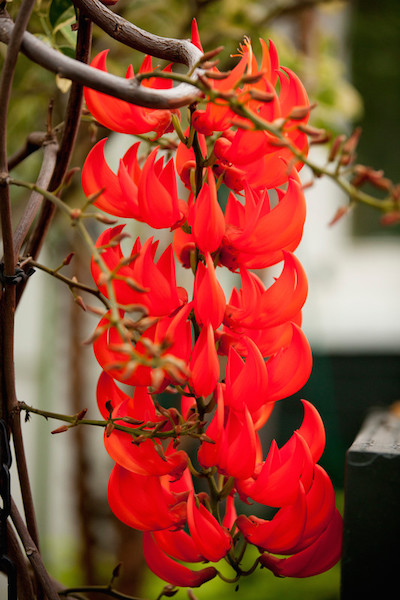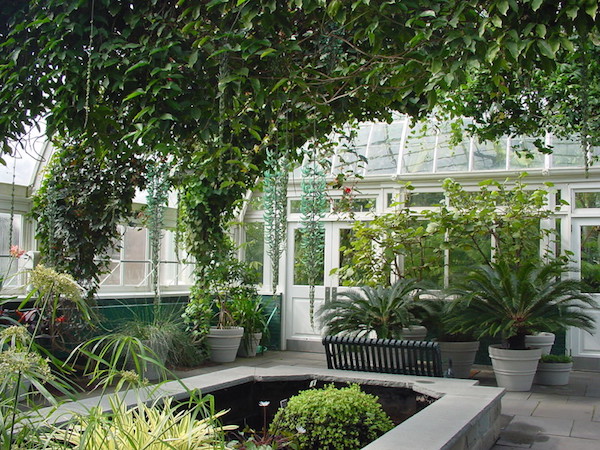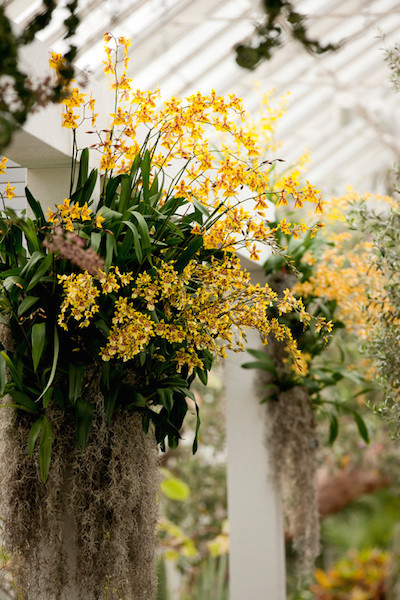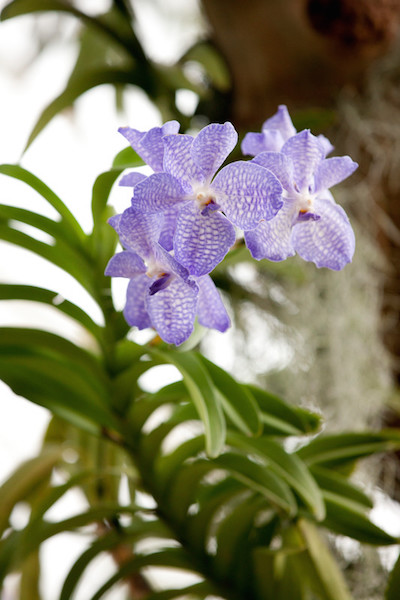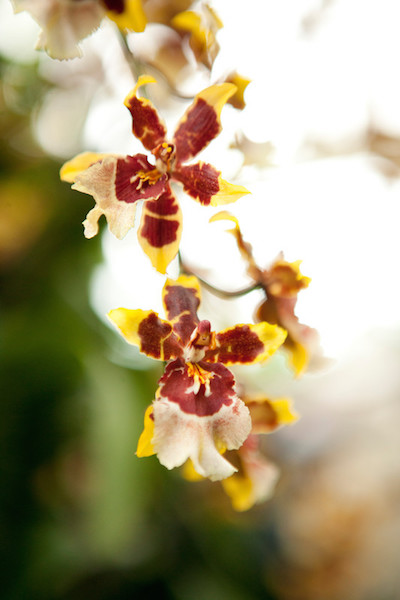 Many of the beautiful vines growing in the aquatic house flower in early spring, just as the Orchid Show, a favorite annual exhibition, opens.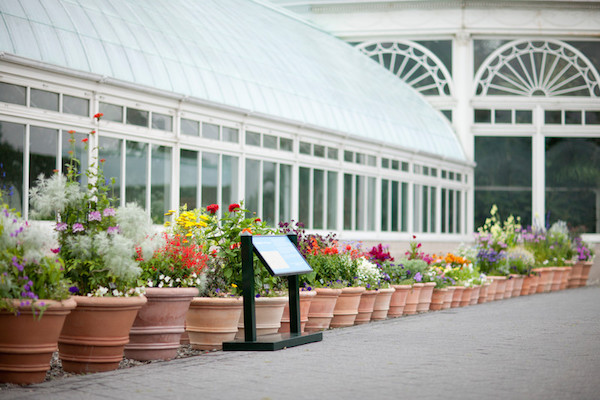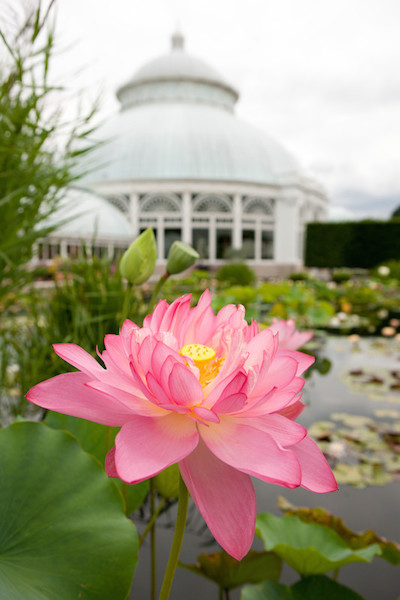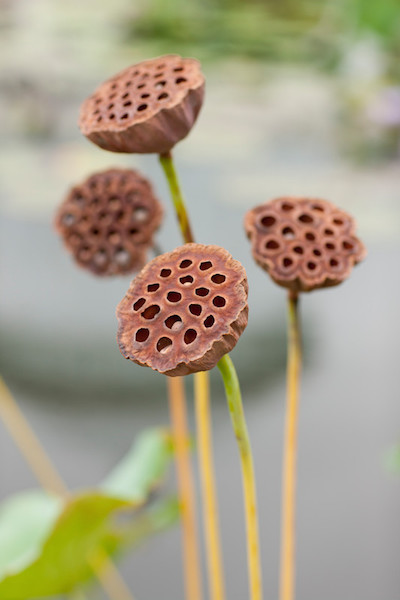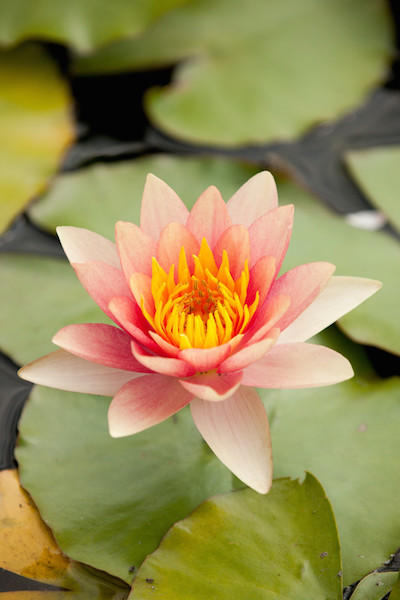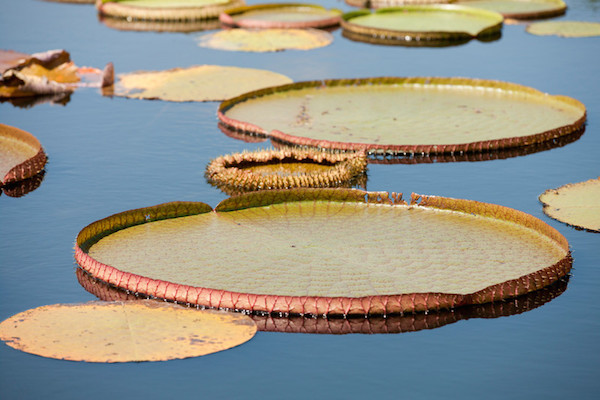 In summer hardy and tropical water lilies float in the tranquil Conservatory Courtyard pools while graceful lotus flowers are held above the surface.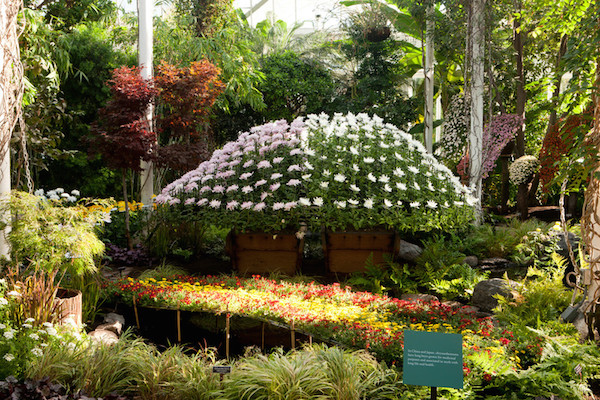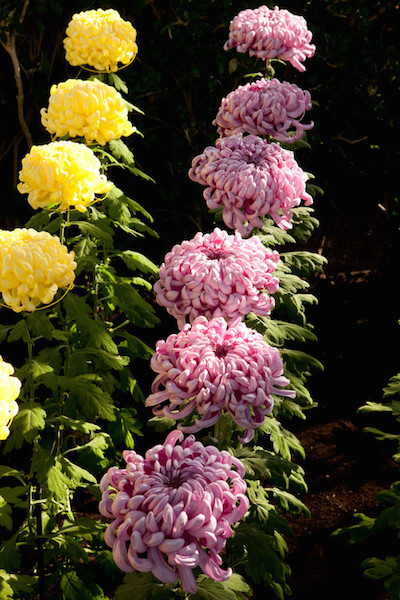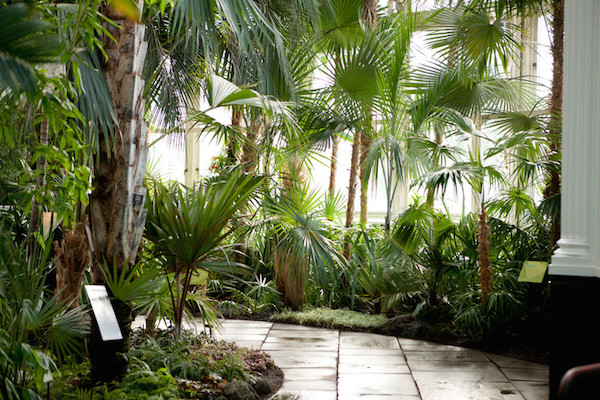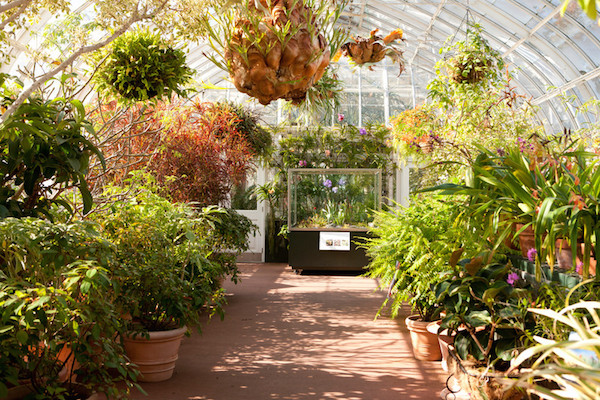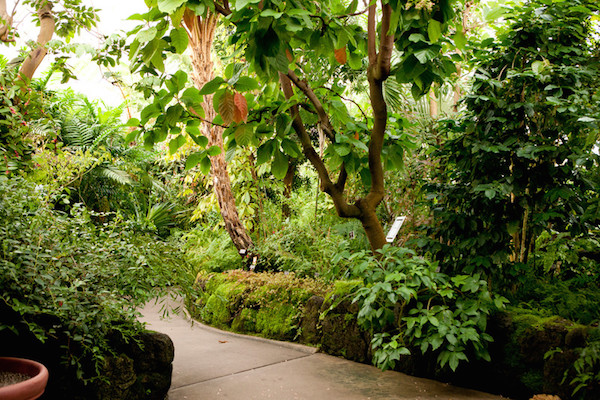 In fall the beauty and grace of Japanese chrysanthemums trained to grow in complex forms populate the exhibition galleries of the Conservatory, while the special collections are a source of interest in every season.