Thomas & Friends mini-performances for Sat 1/15 and Sun 1/16 are sold out.
Limited tickets for Mon 1/17 remain.
Adults-Only Viewing of the Holiday Train Show
Some of New York's most exciting seasonal outings, Bar Car Nights are on track for another incredible year. Enjoy an after-hours evening at the Holiday Train Show® with ice carving demonstrations under the starlight, pop-up acts by some of NYC's favorite street performers, and live music set in the warmth of the Pine Tree Café. The Holiday Train Show gets rolling inside the Enid A. Haupt Conservatory and features model trains zipping over bridges and past replicas of New York landmarks made of plant parts such as nuts, bark, leaves and pine cones.
And in true "bar car" fashion, the evening will feature drink specials and a selection of spiked hot beverages.
Non-Member $35 / Member $25 (Adults 21 and over) | GET YOUR TICKETS
Select time slots sold out; Advance tickets recommended
Although your ticket provides access to the entire event between 7–10 p.m., when purchasing tickets you will need to select an entrance time for the Holiday Train Show® in the Enid A. Haupt Conservatory.
Have a MasterCard? Start the night off with a champagne pre-party at NYBG Shop on select nights.
Learn more at priceless.com/ny
Media Partner: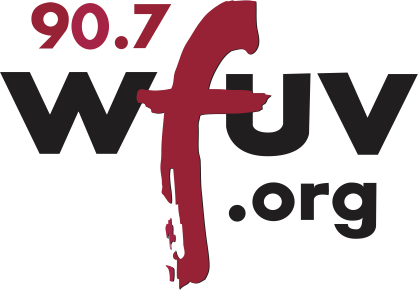 LGBT @ NYBG
NYBG is a member of NGLCCNY and proud to partner with them and the Loft for the LGBT @ NYBG series. LGBT @ NYBG is an initiative that hosts events throughout the year to celebrate the LGBT community. Stay tuned for upcoming events during the Holiday Train Show®.
Program Partners: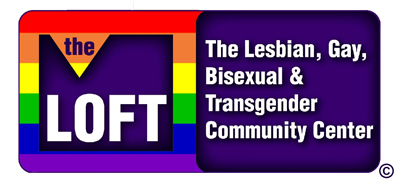 Festive Treats and Signature Drinks
Drink Special for Saturday, January 14:

Classic Hemingway
Light Rum
Grapefruit Juice
Maraschino juice
Lime

STREET PERFORMERS
An unforgettable part of New York City culture, experience the exciting art of these talented performers.
Street Dancing
Nov. 19, 26, Dec. 2, 3, 16, 17, 23, 30
In the Visitor Center
Energetic and inspiring, the Cartier Williams Dance Theatre performs original works that are a unique blend of tap, hip-hop and classical dance. Founder Cartier Williams has danced for Presidents, performed on The Oprah Winfrey Show, Good Morning America, and the Tonight Show, and has shared the stage with tap legends Gregory Hines and Savion Glover. http://www.cartierwilliams.com/
Stilt Walking and Buugeng
Ongoing
Along Perennial Garden Way and in Conservatory Tent
Be transported to a magical snow kingdom as a stilt-walking snow queen strolls among you, and become entranced by the buugeng, an LED spectacle.
Ice Sculpting Demonstration
Ongoing
In the Visitor Center
Expert ice carvers from Okamoto Studio take ordinary blocks of ice and transform them into holiday works of art right before your eyes. http://www.okamotostudionyc.com/
LIVE MUSIC
The Pine Tree Café hosts a rotating lineup of musicians.
The Lovesome
November 19, December 2, 16, 23 & 30, 2016 and January 7
Upscale and always tasteful, The Lovesome performs soulful Jazz and vintage R&B from the 40's to the 70's in a classic, effervescent style. Anchored by the lush vocals of Kelsey Jillette, the group plays songs made famous by Ray Charles, Patsy Cline, Elvis Presley, Etta James, and Frank Sinatra (to name but a few) in a romantic, danceable, and engaging style. www.thelovesome.com
The Smoke Rings
November 26, December 3 & 17, 2016
The Smoke Rings evoke the elegance and charm of the Swing Era. Anchored by the unique vocals of Sarah King, the group specializes in songs from The Great American Song Book. The rhythm section is comprised of Alex Levin (piano), Scott Ritchie (bass), and Ben Cliness (drums). www.thesmokerings.com
Love, Charley
January 14, 2017
The Gilded Age—the era of Gatsby, flappers, speakeasies, and fun—inspires Love, Charley, New York City's romantic jazz and swing band. Be transported back in time to the era when dance music crackled on gramophones and the radio, and New York was a hotbed of jazz. Centered around the lush vocals and ukulele of Martina, Love, Charley sparkles with champagne melodies and dance rhythms. lovecharleynyc.com
Upgrade Your Bar Car Night Experience with the Young Garden Circle Lounge
December 16 & January 7
$100 per person | Get Tickets | Become a YGC Member
Experience Bar Car Nights like a VIP with your own private entrance to the Conservatory featuring skip-the-line access. Also enjoy an open bar featuring beer, wine, and a specialty cocktail, and light bites in an exclusive space in the Conservatory. The Young Garden Circle Lounge is brought to you by the Young Garden Circle, a community of art and garden enthusiasts ages 21-40. Join today and gain complimentary admission to the Young Garden Circle Lounge during both evenings, in addition to many other events hosted throughout the year and special member benefits. Learn more about the Young Garden Circle.