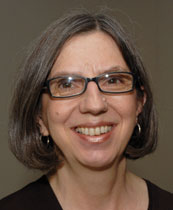 Fires in Western Amazonia Threaten Forests and Farms: Garden Researchers Try to Understand, Address Challenge
Christine Padoch, Ph.D., Matthew Calbraith Perry Curator of Economic Botany, works with her team in Amazonia to combat agricultural fires that now regularly devastate both forests and farms in the region.
What's going on with fires in Amazonia?
Fire has been used in tropical agriculture for millennia. In the past, fires rarely escaped the fields where they were used to clear brush, control pests, and fertilize soils. Large fires escaping from burning fields and pastures have recently become common events, ravaging forests, farms, and settlements in much of Amazonia. Such destructive fires have become a major problem along the upper Ucayali River in the lowland Peruvian Amazon.
Why are today's fires in the Amazon Basin different and so destructive?
Extensive clearing of humid forests for cultivation and pasture, especially along the eastern slope of the Andes, has increased the vulnerability of the region to escaped fires. A major drought in 2005 set in motion conflagrations that burned more than 300,000 hectares (about 741,000 acres) of forests in the neighboring Brazilian state of Acre, producing economic losses of more than $50 million in Acre alone. Although the 2005 drought was indeed an exceptional one, droughts of similar magnitude have occurred in the western Amazon in 1926, 1983, and 1998, with far lesser impacts on forests and people. An observer of the 2005 fires in Acre concluded they were "a disaster never previously experienced by modern societies in this part of Amazonia."
What does your research involve?
The premise of the project is that fire results from an integration of social, ecological, and climatic changes that are occurring in the region. Controlling fire damage and anticipating future fire depend on understanding these changes and how they are linked. The project, funded by the Tinker Foundation, is exploring the increasing fire danger inherent in landscapes in transition, e.g., ones that combine small- and large-scale uses, traditional communities with plantations operated by urban-based companies. The work will produce insights that will have implications not only for much of Amazonia but also for developing regions around the tropics.
How is your research and the Botanical Garden's work bringing about change?
Project results are helping policymakers, communities, and farmers avert even more fire catastrophes as global climate change affects the region. The project has developed activities specifically designed to inform policymakers, local scientists and technicians, students, and members of the area's communities of the increased danger as well as of ways to use fire safely. Our methods include informal meetings, illustrated lectures, and training courses. We are working closely with the regional government in all our outreach programs.