Winter Lecture Series: Charlotte Harris and Hugo Bugg
Thursday, March 30, 2023
11 a.m. – 12 p.m. | Online
Harris Bugg Studio: Respecting the Spirit of Place
Dubbed "pioneering design talents of their generation" by the Royal Horticultural Society, Charlotte Harris and Hugo Bugg believe both the landscapes they design and the business they run must be respectful, inclusive, and ethically responsible. The duo will highlight their progressive ethos as they discuss Kitchen Garden at RHS Bridgewater, which includes an edible forest garden, a classic kitchen garden, and an apothecary/herbal garden, all situated amid the stunning historic walls of a previously derelict site. They will also provide a rare glimpse into the series of productive, traditional, and experimental garden rooms they designed for a private, rural estate in Oxfordshire, England.
Formed in 2017 when Charlotte Harris and Hugo Bugg merged their separate practices, Harris Bugg Studio is a values-driven, award-winning landscape design practice. The studio creates inclusive and immersive gardens located in the U.K. and Europe encompassing high-end residential, public, botanic, commercial, historic, and conservation landscapes. The studio has won five Gold medals, two Silver Gilts and a Best in Show at RHS shows, including three Gold medals at Chelsea Flower Show, including most recently for its pocket park garden in 2021.
Image ©Jason Ingrams
Charlotte's BA Hons in History from the University of Birmingham drives her approach to design, using historical, geological, and anthropological narratives and interpretations. She studied Landscape Design at Merrist Wood, while at the same time working on-site to ensure a clear grasp of landscape construction techniques. Charlotte spent four years training at Tom Stuart-Smith's award-winning landscape architecture practice as well as planting seven gold medal winning RHS Chelsea gardens including one Best in Show.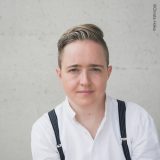 Hugo Bugg graduated with a BA (Hons) in Garden Design from Falmouth University. He was named RHS Young Designer of the Year in 2010 and has won a series of Gold medals across the RHS Flower Shows including Chelsea, Hampton Court Palace Show (2011) and Tatton Park (2010, where he also won Best in Show). At Chelsea, his win for his large show garden of 2014, 'The RBC Waterscape Garden', made him the youngest ever Gold medal winner at the show.
He returned to Chelsea in 2016 with the highly acclaimed Royal Bank of Canada garden that was inspired by the beautiful Aleppo Pine forests of the north of Jordan.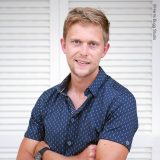 We offer Continuing Education credits (CEUS) for LA CES and APLD for successful completion of this lecture.