23rd Annual Winter Lecture Series: Fostering Environmental Empathy
Thursdays, January 26, February 23, & March 30, 2023
11:00–12:00 p.m. ET | Online & At the Garden
Join us as extraordinary landscape designers explore how immersive, responsive garden design can change how people interact with nature and foster a sense of individual responsibility to protect our shared natural world.
Image ©Chris Gorman
Kona Gray: A Quest to Save the Planet Through Design
January 26, 2023 | Ross Hall

How can we elevate design to save the planet? In this lushly illustrated talk, award-winning landscape architect Kona Gray, FASLA, PLA, discusses how his projects answer this question.
Image ©Mr. Hitesh Mehta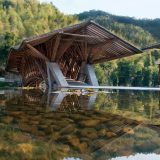 Estudio Ome: An Ode to the Land
February 23, 2023 | Online

Susana Rojas Saviñón and Hortense Blanchard share what makes their Mexico City practice unique, including their use of aromatic, edible, medicinal, and native Mexican plants, some of which they propagate from wild seeds they collect.
Image ©Diego Padilla Magallanes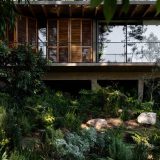 Harris Bugg Studio: Respecting the Spirit of Place
March 30, 2023 | Online

Charlotte Harris and Hugo Bugg will highlight their progressive ethos as they discuss Kitchen Garden at RHS Bridgewater and rooms they designed for a rural estate in Oxfordshire, England.
Image ©Jason Ingrams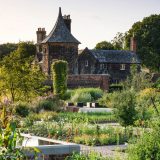 CEUs available: APLD and LA CES
CART Interpretation will be provided at these events. For accommodation requests related to a disability, questions, comments, or more information about the accessibility of these events, please contact access@nybg.org or 718.817.8765.