20th Annual Landscape Design Portfolios Lecture Series:
Time, Place & Story:
Design at the Crossroads
Three Mondays, October 1, October 15, November 5; 6:30–7:30 p.m.
For the 20th anniversary of this series, we invite you to hear from three innovative leaders in the field of contemporary landscape design. From the tireless advocacy of The Cultural Landscape Foundation to the timeless designs of Reed Hilderbrand and Nelson Byrd Woltz Landscape Architects, the collective work of this year's speakers demonstrates a steadfast dedication to ensuring that the public has access to beautiful landscapes that heal the land, tell powerful stories, and celebrate history, culture, and ecology.
CEUs available:


Charles Birnbaum: Change and Continuity
October 1
As urban growth continues at a relentless pace, Charles A. Birnbaum, FASLA, FAAR, believes it is crucial for landscape architects to weave a site's history into new designs, but not in ways that are nostalgic or staid.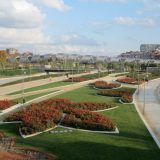 Beka Sturges: Giving Voice to the Land
October 15
"We gave the landscape voice… and turned the museum toward the land." This is how Reed Hilderbrand Principal Beka Sturges, ASLA, LEED AP, describes her firm's awardwinning expansion of The Clark Art Institute for which she served as landscape architect and manager.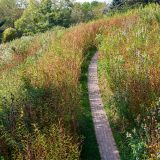 Thomas Woltz: At the Interface of Ecology and Culture
November 5
For 20 years, Thomas Woltz has been on the cutting edge of ecological restoration. He has called his landscapes "living paintings" that regenerate the land and honor local traditions with arresting beauty.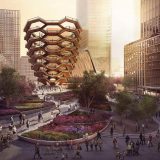 Support generously provided by the Heimbold Family.