20th Annual Landscape Design Portfolios Lecture Series: Thomas Woltz
Monday, November 5, 2018
6:30 - 7:30 p.m.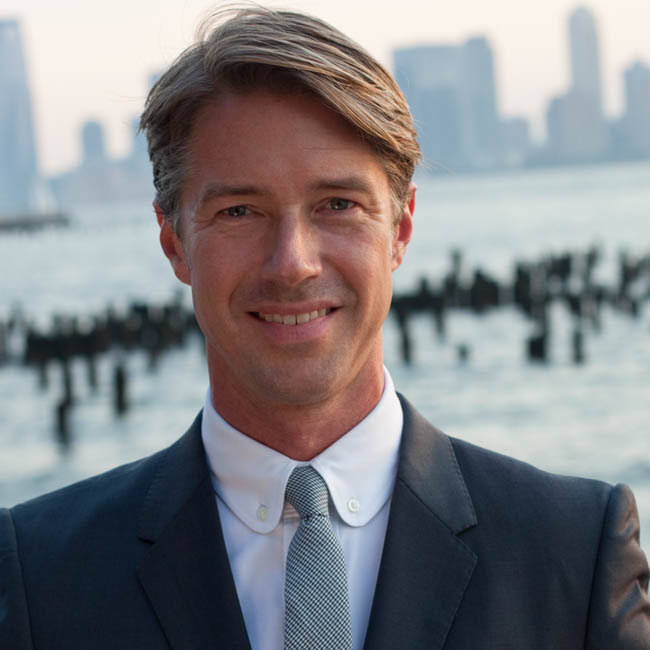 At the Interface of Ecology and Culture
For 20 years, Thomas Woltz, FASLA, CLARB, NZILA, has practiced landscape architecture at the intersection of art, ecology and culture. As the owner of Nelson Byrd Woltz Landscape Architects (NBW), he has led the design of public parks across North America, Australia and New Zealand, each demonstrating NBW's commitment to extensive site research, community collaboration, native ecologies, and site history. The resulting designs restore the essential stories and ecologies of public lands while building inclusive, resilient parks for the future.
In this talk, Woltz will present a selection of NBW's current work, including Hudson Yards (NYC), the Aga Khan Garden (Alberta, Canada), and Naval Cemetery Landscape (Brooklyn). These public landscapes demonstrate the broad range of the practice- from a highly engineered habitat atop an active train yard to an Islamic garden near the Arctic Circle to a restored meadow as memorial. Woltz continues to lead NBW's Conservation Agriculture Studio, partnering with landowners, scientists, and farm managers to restore farmland and create models for sustainable agriculture. In 2013 he was named Design Innovator of the Year by the Wall Street Journal Magazine and serves on the Board of Directors for The Cultural Landscape Foundation and the University of Virginia's School of Architecture Foundation.