Native American Heritage Month
November 1–30, 2023
At the Garden | Online
Join NYBG to celebrate Native American Heritage Month. On-site programming in and around the Thain Family Forest as well as digital offerings highlight the plant-based traditions of Native Americans from the Northeast and throughout the Americas.
Fall Forest Weekends
November 4–5 & 11–12; 10 a.m.–3 p.m.
Thain Family Forest
The Thain Family Forest—New York City's largest remaining tract of old-growth woodland—is your fall foliage headquarters! Leaf locally and explore the Forest's 50 acres full of vibrant fall color.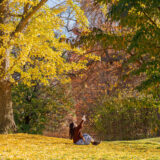 Indigenous Perspectives with Moskehtu Consulting
November 4, 5, & 12, 2023; 2 p.m.
Meet at the Entrance to the Thain Family Forest
These tours will begin with an overview of the history and traditional culture of Indigenous peoples, and will guide participants through natural areas, explaining how particular plants are identified and harvested in traditional and modern times. These tours are curated by Moskehtu Consulting.
November 4:
Lauren Peters of Moskehtu Consulting
Lauren Peters, a proud Mashpee Wampanoag member, is passionate about preserving the traditional practice of gardening in her Tribal community. In her engaging talk, she delves into the rich heritage of the Wampanoag people, specifically focusing on the traditional methods of growing corn. Lauren will also host a workshop on corn husk doll making. Guiding participants through the intricate process, she imparts the artistry and significance of crafting these beautiful dolls, which hold a special place in Wampanoag culture. Lauren Peters invites attendees to honor and celebrate the ancestral traditions while fostering a deeper appreciation for the importance of corn in the Mashpee Wampanoag way of life.
November 5:
Chenae Bullock of Moskehtu Consulting
Join Chenae Bullock, a proud Shinnecock tribal citizen, as she shares her knowledge and experiences on the continued practices of environmental sustainability within tribal communities. Chenae explores the deep connection between Indigenous cultures and the preservation of our natural world, and aims to shed light on the traditional wisdom and innovative approaches employed by the Shinnecock people to ensure the balance and harmony of their surroundings. Discover how age-old practices, such as land stewardship, sustainable agriculture, and resource conservation, are still actively embraced by tribal communities today, and gain a renewed appreciation for the ongoing efforts to protect and nurture our environment.
November 12:
Rodrick Bell of Moskehtu Consulting
In this insightful talk and tour, Rodrick Bell, a knowledgeable guide and descendant of the Powhatan people, will delve into the rich cultural lifeways of the Powhatan people, highlighting how these ancient traditions continue to be practiced today. As you explore the stunning garden grounds, you'll learn about the deep connection between nature and the Powhatan community, gaining a deeper appreciation for their sustainable practices, herbal remedies, and traditional knowledge. Don't miss this unique opportunity to gain a fresh perspective on Indigenous cultures and their ongoing contributions to our world.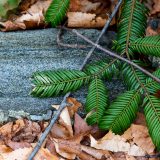 Special Lecture: Seeds of Resilience
November 9; 6–7 p.m.
Online
Join Mohawk Seedkeeper Rowen White to explore stories from the Indigenous Land and Seed Sovereignty movement.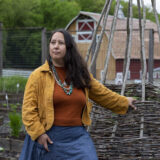 Native Forest Walk with Chenae Bullock
Ongoing; Self-guided
As you walk through this collection, we invite you to join Indigenous perspective historian and entrepreneur Chenae Bullock on a self-guided tour of the Thain Family Forest.
Bullock is an enrolled Tribal Member of the Shinnecock Indian Nation and descendant of the Montauk Tribe in Long Island, New York. Bullock lends her extensive knowledge of Northeastern native plant life to explore contemporary and historic perspectives on some of the forests' most important plants.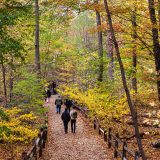 Enjoy Digital Content From Anywhere
Plantways of the Lenape People
The New York Botanical Garden is located on land that is part of Lenapehoking, the traditional territory and homeland of the Lenape people. The Lenape use hundreds of plants for food, medicine, tools, building materials, and other purposes. Discover more about Lenape Plantways on The Hand Lens.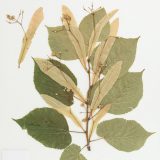 East End Story: Protecting Shinnecock Plant Knowledge and Biodiversity on Long Island
NYBG scientists are launching two new initiatives to support the preservation of biological diversity and cultural knowledge, the Shinnecock Cultural Resources and Environmental Departments, University of Waterloo.
The Shinnecock Ethnobotany Project will document local botanical diversity and traditional knowledge about its use and management, and the Shinnecock Indicators of Climate Change Impacts will study ecological processes related to climate change along with community perceptions and adaptations to them.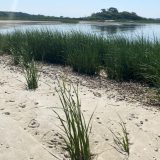 Old Man's Beard: A Medicinal Lichen
Usnea, a genus of lichen known as old man's beard, is used in traditional herbal medicine in many cultures worldwide—from ancient Greece to China to Native American groups—to treat respiratory and other conditions. It is known to grow on the north sides of trees, earning it the name chan wiziye ("on the north side of the tree" or "spirit of the north wind") in the Dakota language.