The Bond of Live Things Everywhere
September 17–November 6, 2022
10 a.m.–6 p.m. | At the Garden
Curated by poet and scholar Joshua Bennett, The Bond of Live Things Everywhere stages Black poetry and performance in the open air, in close proximity to the water and the trees, as well as the live things that evade such proper names.
Inspired in part by "The Clearing"—a green space cut deep in the woods where a free Black community finds grace in Toni Morrison's Beloved—this installation explores the bond between Black freedom dreams and stewardship of the Earth. We share this combination of poetry and music in pursuit of a collective vision, an electric conviviality, rooted in the Black environmental imagination.
This is a call to The Clearing. An invitation to encounter the planet we call home on new, and more liberating, terms.
This exhibition is presented in partnership with the Poetry Society of America. Support for this project has been provided by The Destina Foundation, The David Rockefeller Fund, and Humanities New York. Additional support provided by The New York City Department of Cultural Affairs, The National Endowment for the Arts, and The New York State Council on the Arts.
Curator: Joshua Bennett
Exhibition Design: Morcos Key
Sound Design: Marcus Johnson

In Conversation
November 3, 2022; 5–6 p.m. EST, Online
Joshua Bennett and Camille Dungy discuss their work from the Black ecological perspective, using their writings, experience, and our history as a framework. After their conversation, attendees are invited to participate in a Q&A session. This webinar is hosted on Zoom, and requires registration below.
RSVP
About the Speaker
Camille T. Dungy is the author of four collections of poetry, most recently Trophic Cascade (Wesleyan UP, 2017), winner of the Colorado Book Award, and the essay collection Guidebook to Relative Strangers: Journeys into Race, Motherhood and History (W.W. Norton, 2017), a finalist for the National Book Critics Circle Award. Dungy has also edited anthologies including Black Nature: Four Centuries of African American Nature Poetry and From the Fishouse: An Anthology of Poems that Sing, Rhyme, Resound, Syncopate, Alliterate, and Just Plain Sound Great. A 2019 Guggenheim Fellow, her honors include NEA Fellowships in poetry (2003) and prose (2018), an American Book Award, two NAACP Image Award nominations, and two Hurston/Wright Legacy Award nominations. Dungy's poems have been published in Best American Poetry, The 100 Best African American Poems, the Pushcart Anthology, Best American Travel Writing, and over thirty other anthologies. She is University Distinguished Professor at Colorado State University.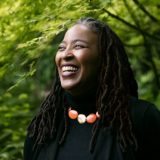 Joshua Bennett is a Professor of English and Creative Writing at Dartmouth College. He is the author of The Sobbing School (Penguin, 2016)—which was a National Poetry Series winner and a finalist for an NAACP Image Award—as well as Being Property Once Myself: Blackness and the End of Man (Harvard University Press, 2020), Owed (Penguin, 2020), and The Study of Human Life (Penguin, 2022).
Bennett holds a Ph.D. in English from Princeton University, and an M.A. in Theatre and Performance Studies from the University of Warwick, where he was a Marshall Scholar. In 2021, he received a Guggenheim Fellowship and a Whiting Award in Poetry and Nonfiction. He has also received fellowships from the National Endowment for the Arts, MIT, the Ford Foundation, and the Society of Fellows at Harvard University.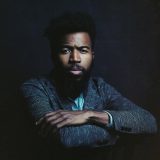 For 30 years, The Poetry Society of America has worked with poets, designers, and artists to develop imaginative projects that bring poetry to parks, transit systems, and other public spaces. The PSA has collaborated with the NYBG for more than a decade on public poetry projects, and also supports poets at all stages of their careers through awards and prizes, web and print publications, and education programs. This exhibition features the works of 11 poets.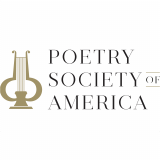 Morcos Key is a Brooklyn-based design studio collaborating with arts and cultural institutions, nonprofits, and commercial enterprises in North America and the Middle East. They translate their clients' stories into visual systems that demonstrate how thoughtful conversation and formal expression make for impactful design.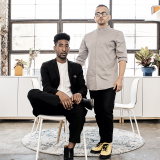 View the Opening Symposium of The Bond of Live Things Everywhere
Lucille Clifton, "cutting greens" from How to Carry Water: Selected Poems of Lucille Clifton. Copyright © 2020 by The Estate of Lucille Clifton. Reprinted by permission of The Permission Company LLC, on behalf of BOA Editions Ltd.

Camille Dungy "Language" from What to Eat, What to Drink, and What to Leave for Poison. Copyright © 2006 by Camille Dungy. Reprinted by permission of The Permission Company LLC, on behalf of Red Hen Press.

Ross Gay, "Thank You" from Against Which. Copyright © 2006 by Ross Gay. Reprinted with the permission of CavanKerry Press, Ltd. Reprinted by permission of The Permission Company LLC, CavanKerry Press, Ltd.

Nikki Giovanni, "Winter Poem" from The Collected Poetry of Nikki Giovanni. Copyright © 1996 by Nikki Giovanni. Courtesy of HarperCollins Publisher.

Aracelis Girmay, "Elegy" from Kingdom Animalia. Copyright © 2011 by Aracelis Girmay. Reprinted by permission of The Permission Company LLC, on behalf of BOA Editions Ltd.

Robert Hayden, "Frederick Douglass" from Collected Poems of Robert Hayden, edited by Frederick Glaysher. Copyright © 1966 by Robert Hayden. Used by permission of Liveright Publishing Corporation.

Terrance Hayes "American Sonnet for My Past and Future Assassin" from American Sonnets for My Past and Future Assassin. Copyright © 2018 by Terrance Hayes. Reprinted with the permission of Penguin Books.

Tim Seibles, "Fearless" from Buffalo Head Solos. All rights reserved. Reprinted with the permission of the poet.

Richard Wright, from Haiku: The Last Poems of an American Icon, by Richard Wright. Copyright © 1998, 2012 by Ellen Wright. Reprinted with the permission of Arcade Publishing.