The Bond of Live Things Everywhere Opening Day Celebration
September 17
10 a.m.–6 p.m. | At the Garden
Join us on Daffodil Hill for live music, poetry readings, food for purchase, a pop-up book shop, and lawn games as we mark the opening of The Bond of Live Things Everywhere with a celebration of art and community.
Bond of Live Things Everywhere Symposium
Ross Hall; 10:30 a.m.–12:30 p.m.
Moderated by Joshua Bennett, this symposium features a two-part conversation meditating on the role of Black ecological thought from the panelists' own work and life, and drawing from the poems featured in the exhibition. Bennett is joined by Abra Lee, Aracelis Girmay, Leah Penniman, Sonya Posmentier, and Terrance Hayes. Registration is free and on a first-come, first-served basis.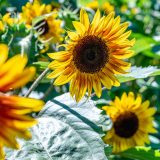 Abra Lee is a storyteller, horticulturist, and author of the forthcoming book Conquer The Soil: Black America and the Untold Stories of Our Country's Gardeners, Farmers, and Growers. She has spent a whole lotta time in the dirt as a municipal arborist and airport landscape manager. Her work has been featured in publications including The New York Times, Fine Gardening, and Veranda Magazine. Lee is a graduate of Auburn University College of Agriculture and an alumna of the Longwood Gardens Society of Fellows, a global network of public horticulture professionals.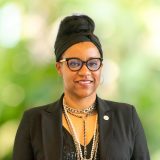 Aracelis Girmay was born in California and lives and teaches in New York. She is the author of the poetry collections Teeth, Kingdom Animalia, and the black maria. For this work she was a finalist for the Neustadt International Prize for Literature in 2018. She is the author/collagist of the picture book changing, changing and with her sister collaborated on the picture book What Do You Know?
Girmay is on the editorial board of the African Poetry Book Fund and recently edited How to Carry Water: Selected Poems of Lucille Clifton. She is currently the Editor-at-Large for BOA Editions' Blessing the Boats Selections and is also the editor of the forthcoming So We Can Know: Writers of Color on Pregnancy, Loss, Abortion, and Birth. Her poems and essays have been published in Astra, The Paris Review, Granta, Black Renaissance Noire, and elsewhere.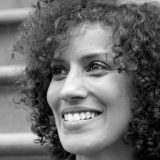 Leah Penniman is a Black Kreyol farmer, author, mother, and food justice activist who has been tending the soil and organizing for an anti-racist food system for 25 years. She currently serves as founding co-ED and Farm Director of Soul Fire Farm in Grafton, New York, a Black & Brown led project that works toward food and land justice. Her books are Farming While Black: Soul Fire Farm's Practical Guide to Liberation on the Land (2018) and Black Earth Wisdom: Soulful Conversations with Black Environmentalists (2023).
Find out more about Leah's work at soulfirefarm.org and follow her @soulfirefarm on Facebook, Twitter, and Instagram. Photo by Jamel Mosely.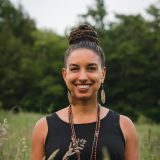 Sonya Posmentier is an associate professor in the Department of English at New York University, where she teaches African American and Black Diasporic literature and culture, poetry and poetics, and environmental literature. Her first book, Cultivation and Catastrophe: The Lyric Ecology of Modern Black Literature, was published in 2017 by Johns Hopkins University Press, and is a recipient of the William Sanders Scarborough award from the Modern Language Association.
She is at work on a new book, Black Reading, about the intersecting histories of Black cultural studies and modern lyric theory. Her essays and articles have appeared in The New York Times Book Review, American Literature, American Literary History, Public Books, and elsewhere, and she has published poems in Grey, Seneca Review, and Perihelion. She is a member of the Postcolonial, Race, and Diaspora Studies Working Group and of the NYU Sanctuary Coalition.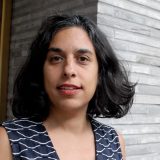 Terrance Hayes's most recent publications include American Sonnets for My Past And Future Assassin (Penguin 2018) and To Float In The Space Between: Drawings and Essays in Conversation with Etheridge Knight (Wave, 2018). To Float In The Space Between was winner of the Poetry Foundation's 2019 Pegasus Award for Poetry Criticism and a finalist for the 2018 National Book Critics Circle Award in Criticism.
American Sonnets for My Past And Future Assassin won the Hurston/Wright 2019 Award for Poetry and was a finalist the 2018 National Book Critics Circle Award in Poetry, the 2018 National Book Award in Poetry, the 2018 TS Eliot Prize for Poetry, and the 2018 Kingsley Tufts Poetry Award. Hayes is a Professor of English at New York University. Photo by Kathy Ryan.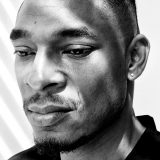 The Gathering
Daffodil Hill; 1–5 p.m.
Gather together to enjoy an afternoon of live music, poetry readings, food, lawn games, and more!
Poetry Workshop & Bookstore with Bronx is Reading
1–5 p.m.
The Bronx is Reading celebrates literacy, fosters a love of reading among children, teens, and adults, through our multifaceted initiatives including the annual Bronx Book Festival, TBIR Literacy Program that brings free books and authors to low income schools, monthly book club, and our online and pop-up bookstore, as well as the Bronx Poet Laureate position. We are dedicated to empowering the next generation of readers and writers. Follow us on social @thebronxisreading and online at thebronxisreading.com to stay updated.
Poetry Readings
2:30–3 p.m.
Gather to hear original works performed by their authors. Poets presenting are Taylor Johnson, Marwa Helal, and Tongo Eisen-Martin.
Taylor Johnson is the author of Inheritance (Alice James Books, 2020), winner of the 2021 Norma Farber First Book Award from the Poetry Society of America. His work appears in Poetry Magazine, The Paris Review, The Baffler, Scalawag, and elsewhere.
Marwa Helal is the author of Ante body (Nightboat Books, 2022), Invasive species (Nightboat Books, 2019), and the chapbook I AM MADE TO LEAVE I AM MADE TO RETURN (No Dear, 2017). Helal is the winner of BOMB Magazine's Biennial 2016 Poetry Contest and a 2021 Whiting Award. Born in Al Mansurah, Egypt, she lives everywhere.
Tongo Eisen-Martin is the author of someone's dead already (Bootstrap Press, 2015), nominated for a California Book Award; and Heaven Is All Goodbyes (City Lights, 2017), which received a 2018 American Book Award, a 2018 California Book Award, was named a 2018 National California Booksellers Association Poetry Book of the Year, and was shortlisted for the 2018 Griffin International Poetry Prize.
Musical Performances

Uptown Vinyl Supreme
1–2:30 p.m.
Uptown Vinyl Supreme is a Bronx based DJ collective and community organization paying homage to the analogue roots of music, party and dance culture.
Brandi and the Alexanders
3:15 & 4:10 p.m.
Brandi and the Alexanders are a genre-bending soul-rock band from Brooklyn, NY. Initially formed in 2014 as a 9-piece classic R&B cover band, by 2016 they had begun writing original material inspired by bluesy Southern soul and rock albums plus harder 70's-era funk, culminating in their 2018 debut, How Do You Like It? (Red Parlor Records).