Urban Farming & Community Gardening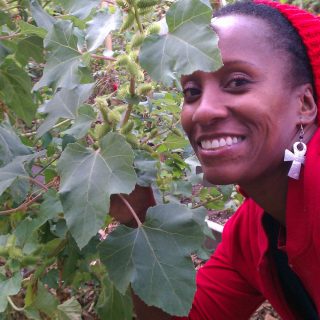 Since 1988, Bronx Green-Up has helped Bronx residents transform vacant, abandoned lots into vibrant green spaces—the community gardens, school gardens, and urban farms of the Bronx. Bronx Green-Up contributes design and landscape ideas, gardening advice, hands-on workshops, planting materials such as seeds and bulbs, and much more. With the help of Bronx Green-Up, beginning and expert gardeners learn how to select and grow many flowers, fruits, and vegetables; how to prepare planting beds, sow seeds, plant bulbs, build a compost pile, and prune trees and shrubs; and how to harvest what they've grown. Young and old people get outdoors, work with their friends and families, learn how to garden and how to grow plants, and experience the joy of connecting with the natural world.
Community gardens are urban green spaces, alive with plants for eating, trees for climbing, and flowers and herbs to beautify blocks and attract butterflies. These gardens serve as more than that though, growing human relationships, fostering learning opportunities, and providing safe spaces in a wide variety of neighborhoods. Created and cared for by city residents, community gardeners dedicate their time to beautify and make productive space that was formerly underutilized. Community garden stewards are volunteers, parents and teachers, young people and elders, school groups, and community organizations. The backgrounds of community gardeners reflect the diversity of New York City. Individual gardeners come together to improve their communities.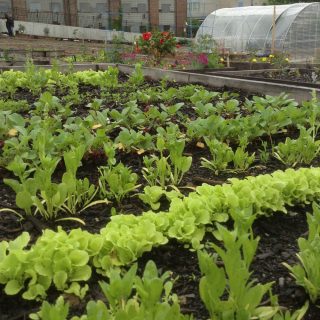 Urban Farms are generally larger sites that focus on food production. An urban farm may function very similarly to a community garden, or it may focus on growing food for market or donation to a local food pantry. Seven Bronx community gardens and urban farms contribute to community-run farmers markets.
School gardens are special resources for hands-on learning and for building community within schools. School gardens range in size from a small raised vegetable bed or perennial border to larger garden sites that may contain multiple raised vegetable beds, a compost area, butterfly garden, rainwater harvesting system, or fruit trees. Some schools that lack green space on their campus forge relationships with community gardens in their neighborhood. Classes might adopt a garden bed or area of the garden to nurture. Schools can utilize the green spaces in their community for hands-on learning; outdoor activities that promote health, wellness, and access to nature; or community service opportunities.
Bronx Green-Up community and school gardens and urban farms make life-changing contributions: they beautify and stabilize neighborhoods; provide residents with food, flowers, and places to meet and socialize; and build a greener, healthier, and more sustainable city for all New Yorkers.