Landscape Design Summer Intensive
Fast-track your landscape design training.
Thinking of a career change? Maybe you're uninspired in your desk job and are looking for a creative career that gets you outdoors. Or perhaps you're passionate about the environment and want to do something that makes a difference. Or, maybe you're finally ready to tackle your back yard renovation! Whatever your motivation, we'd love to help you.
The New York Botanical Garden's Landscape Design Certificate Program offers the most in-depth training in the New York City area. We cover every aspect, from design principles and practice to site analysis and construction. Unlike other programs, we offer plant-focused curriculum, so your landscapes aren't just beautiful, but sustainable.
This July, you could get certified faster through our accelerated Summer Intensive. In just over five weeks, earn half the course work required for a NYBG Certificate! Then, you're positioned to power through and graduate next June.
Get ready to stretch your capacity and hone your skills this July.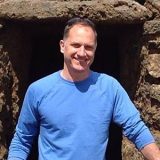 The Landscape Design Program gives you a broad exposure to the field. You walk away with some very specific design skills you didn't have when you started.
George Siriotus
2015 Graduate, and owner of Transitions Landscape Design, LLC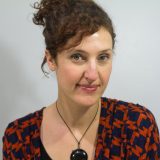 I came to NYBG as a Summer Intensive Landscape Design student to see if I wanted to pursue a career in the field. From the first day, I knew I'd made the right decision. The teachers—landscape architects, historians, horticulturists—were experienced and encouraging, and the work was challenging. The Intensive confirmed my direction, and I'm currently on track to complete the Certificate program within a year.
Sarah Rabdau
2017 Graduation Candidate