Monet's Garden
May 19-October 21, 2012 This exhibition has passed. You can still experience Monet's Garden with our NYBG in Bloom App. Learn more.





About Monet's Garden
Claude Monet created some of the world's most beloved artworks. But did you know one of the things Monet considered among his greatest masterpieces was not a painting? It was Giverny, the artist's idyllic home in the French countryside, about 50 miles from Paris. Monet was an avid gardener who once reflected that perhaps flowers were the reason he became a painter. This exhibition explores this legacy, transforming the Enid A. Haupt Conservatory into a floral masterpiece of diverse plants, bold colors, and dramatic design.
At Giverny, Monet carefully tended and transformed what was once a provincial kitchen garden into a floral fantasia, and constructed the pond where he grew the water lilies that graced many of his most famous paintings. Starting in July, water lilies--many of them the varieties he grew--are featured in the Conservatory Courtyard Pools.
About the Curator
Professor Paul Hayes Tucker of the University of Massachusetts Boston is the world's leading Claude Monet scholar and an expert on Impressionism, and has authored many books on both topics.
---
Sponsored by


and the LuEsther T. Mertz Charitable Trust
Generous support provided by the Karen Katen Foundation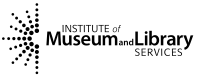 Made possible by a grant from the U.S. Institute of Museum and Library Services
Supported by an indemnity from the Federal Council on the Arts and the Humanities

Made possible by the New York State Council on the Arts with the support of Governor Andrew Cuomo and the New York State Legislature
Additional support provided by the Milton and Sally Avery Arts Foundation, The Kurt Berliner Foundation, The E.H.A. Foundation, Inc., The Grand Marnier Foundation, Great Circle Foundation Inc., Leon Lowenstein Foundation, Inc., and Vital Projects Fund, Inc.