Monet's Garden
May 19-October 21, 2012 This exhibition has passed. You can still experience Monet's Garden with our NYBG in Bloom App. Learn more.





NYBG in Bloom App Featuring Monet's Garden
No matter where you are in New York City or even the world, the Garden's new app, NYBG In Bloom--produced in collaboration with The Metropolitan Museum of Art--allows you to explore the essential elements of Monet's Garden. Toggle between photos of the plants that make up the Garden's landmark exhibition and reproductions of Monet paintings in The Met's collection. Links to the The Met's website provide further insight into the artwork that was inspired by the Impressionist master's love of plants and his garden at Giverny.
Feeling inspired? C'est bon! Pull up the Impressionist Lens feature within the app and start making your own photographic masterpieces in the style of Monet. Email your photographs to friends or share them on Twitter or Pinterest. And remember to tag them with #monetsgarden!
Tour stops throughout the Conservatory and in the Rondina/LoFaro Gallery--where two Monet paintings are on display--will provide additional images and information about the exhibition. Available through the iTunes Store in early May, the app is free and will work on any iPhone.
Made possible in part by


Produced in collaboration with
The Metropolitan Museum of Art
Concept and Technology by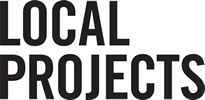 NYBG In Bloom takes you beyond the Conservatory with stunning photos, video, and commentary that bring The New York Botanical Garden's 250 acres to life and enhances your visit to nature's showplace in New York City. Now you can hold the secret to navigating the Garden in the palm of your hand. Take one of two walking tours or choose your own path using our map feature.
NYBG in Bloom features include:
- Walking tours
- Interactive map
- Special exhibition highlights
- Garden descriptions and photos
- Video commentary
---
Sponsored by


and the LuEsther T. Mertz Charitable Trust
Generous support provided by the Karen Katen Foundation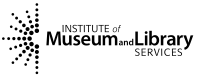 Made possible by a grant from the U.S. Institute of Museum and Library Services
Supported by an indemnity from the Federal Council on the Arts and the Humanities

Made possible by the New York State Council on the Arts with the support of Governor Andrew Cuomo and the New York State Legislature
Additional support provided by the Milton and Sally Avery Arts Foundation, The Kurt Berliner Foundation, The E.H.A. Foundation, Inc., The Grand Marnier Foundation, Great Circle Foundation Inc., Leon Lowenstein Foundation, Inc., and Vital Projects Fund, Inc.