Monet's Garden
May 19-October 21, 2012 This exhibition has passed. You can still experience Monet's Garden with our NYBG in Bloom App. Learn more.





All Monet Evenings are now past. If you are still interested in attending a Monet-inspired concert at the Garden, please consider attending "Monet's Friends: A Chamber Music Concert Series" featuring the works of Claude Debussy, Albert Roussel, and Gabriel Faure, performed by the Hartford Symphony Orchestra. Concerts on October 7 and 21 include entrance to Monet's Garden.
Monet Evenings featuring Water Lily Concerts
This series of evening events is past. Thank you for making them such a success!
Enjoy a complimentary specialty cocktail while viewing Monet's Garden and then enjoy a live concert. For the final two Monet Evenings, we have added a pavilion tent with guaranteed seating for all attendees to enjoy the performance, rain or shine. Bring your own blankets and picnic dinner to enjoy outside on the Conservatory Lawn before the concert. Picnic dinners, beer, wine, and other refreshments will also be available for purchase. Note: due to audience seating in the pavilion tent, there will only be a limited grass area available for picnicking during the concert.
Specialty Cocktail:
Impression Pink Sunset
Delight your palate with this sweet and bubbly cocktail featuring NUVO Sparkling Liqueur—premium French vodka and a touch of delicate sparkling white wine and infused with passion fruit nectar.
Past Evenings
September 22: City Chamber Music Collective
The City Chamber Music Collective's gifted artist-teachers enjoy active performance careers. Their passion is chamber music--fun, intricate, intimate, and challenging. They entertain and educate, providing listeners with tools for discovering how satisfying this form of music can be. This performance highlights French composers including Debussy and then shows off the influence of the Impressionists on Gershwin and Count Basie.
August 16: Gypsy Jazz Caravan with Saxophonist Sedric Choukroun
Gypsy Jazz Caravan is an acoustic ensemble that plays music inspired by the legendary French Gypsy guitarist, Django Reinhardt, and jazz violinist, Stephane Grappelli. Their extensive repertoire includes swing standards, ballads, tangos, waltzes, and a growing number of original compositions. Leading the ensemble is saxophonist Sedric Choukroun who has been called "one of New York's hidden treasures, a soulful man who speaks through his horn with gentle authority."

July 19: The Avalon Jazz Band
The Avalon Jazz Band offers a ride in a time machine and brings you back to the Parisian "Zazou'' era of the 1940s. It's a bridge between the Old World and the New, between Parisian charm and American glam, with just a pinch of burlesque and a spoonful of swing. The band includes Tatiana Eva-Mari, who was born into a musical family and at age 16 moved to Paris, where she performed as a Gypsy singer and dancer in cabarets across the city; and Adrien Chevalier, who studied with the greatest jazz violinists of our time. His music is directly inspired by Stéphane Grappelli, and he thrives on the decadent streets of Paris, jamming every night with Gypsy Jazz musicians.

June 16: Jazz Cabaret Chanteuse Floanne
Floanne developed her craft as a singer under the mentorship of Jean Brassard, Isengart, and many top jazz musicians. She has performed at the Metropolitan Room, the Triad Theater, and the Public Theater. She was featured on M6 and TV5 French television, New York radio's "For Your Ears Only," and NPR. She has been compared to the likes of Édith Piaf and Madonna in her critically acclaimed jazz cabaret show, "Floin' to America." Her new program of French love songs is entitled "Édith Piaf, Alive and Living in New York." She collaborates on original texts with composers who inspire her and trains in opera as a coloratura soprano with April Evans, Audrey Saint-Gil, and Patricia Scimeca.
Generous support for the Water Lily Concerts is provided by Vivian and Edward Merrin.
Additional support provided by

Enjoy special treats on select evenings from: Chantilly Bronxville Patisserie (July 19, September 22), Le Palais de Thés (July 19, August 16, September 22), Bruce Cost Fresh Ginger, Ginger Ale (July 19, August 16), Twelve Beverage (September 22), Diptyque (July 19, September 22).
Partner Offers
To redeem, you must show Monet's Garden ticket at participating locations. All offers valid from May 19 – October 21.
Ann & Tony's Restaurant
2407 Arthur Avenue
Bronx, NY 10458
Ph: 718.933.1469
Offer: 10% discount when you present your Monet's Garden ticket
Restrictions: Limit one per table, not valid with other promotions, discounts, or offers
Brasserie Cognac de Monsieur Ballon
1740 Broadway
New York, NY 10019
Ph: 212.757.3600
Offer: 15% off total check
Bistro Rollin
142 Fifth Avenue
Pelham, NY 10803
914.633.0780
Offer: 10 % discount on all food and non-alcoholic beverages
Restrictions: Does not include alcohol, valid for lunch, dinner, and Sunday brunch
Giovanni's Brick Oven Pizza and Restaurant
2343 Arthur Avenue
Bronx, NY 10458
718.933.4141
Offer: Complimentary glass of wine
Mario's Restaurant
2342 Arthur Avenue
Bronx, NY 10458
Ph: 718.584.1188
Offer: 10% off Regular Menu
Restrictions: Regular Menu Only - no lunch specials, pre-fixe dinner menu, or holidays
Meli-Melo
362 Greenwich Avenue
Greenwich, CT 06830
Ph: 203.629.6153
Offer: Complimentary home made pastry with meal
Sardi's Restaurant
234 W. 44th Street
New York, NY 10036
Ph: 212.221.8440
Offer: Complimentary glass of wine with purchase of entrée
Wafels & Dinges
Central Park
Astor Place
To find current locations, visit website
Ph: 772.485.9504
Offer: One free topping with purchase of wafel
Restrictions: One ticket per person, ice cream not included
---
Sponsored by


and the LuEsther T. Mertz Charitable Trust
Generous support provided by the Karen Katen Foundation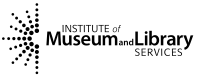 Made possible by a grant from the U.S. Institute of Museum and Library Services
Supported by an indemnity from the Federal Council on the Arts and the Humanities

Made possible by the New York State Council on the Arts with the support of Governor Andrew Cuomo and the New York State Legislature
Additional support provided by the Milton and Sally Avery Arts Foundation, The Kurt Berliner Foundation, The E.H.A. Foundation, Inc., The Grand Marnier Foundation, Great Circle Foundation Inc., Leon Lowenstein Foundation, Inc., and Vital Projects Fund, Inc.