Monet's Garden
May 19-October 21





This stunning tribute to French Impressionist Claude Monet showcases a seasonally changing interpretation of the garden that inspired his art. In addition, two rarely seen paintings by the artist--one of which has never been shown in the United States--will be on exhibition, and films, concerts, poetry readings, and hands-on art for kids will provide rich insight into the life and work of this renowned master.
Monet's Garden in the Conservatory
Claude Monet was an avid gardener who once reflected that perhaps flowers were the reason he became a painter. This exhibition explores the legacy of his idyllic garden in Giverny, France, transforming the Enid A. Haupt Conservatory into a floral masterpiece of diverse plants, bold colors, and dramatic design. Starting in July, Monet's most famous subjects, water lilies, many of them the varieties he grew, are featured in the Conservatory Courtyard Pools.
Painted at Giverny by Claude Monet, two paintings--one which has never been publicly exhibited in the United States--will be on display in the LuEsther T. Mertz Library's Rondina and LoFaro Gallery during Artist in the Garden. Other rare Monet artifacts including the artist's palette, bills of sale for his plants, letters, historic photographs, and more will also be on display.
Seasons of Giverny, photographic portraits of Monet's iconic garden, taken by the acclaimed photographer Elizabeth Murray, will be on display in the Ross Gallery revealing the beauty of Monet's garden as it exists now.
We're placing the act of creation into your hands. Just download the Garden's new app, and create Impressionist photographic masterpieces with the Impressionist Lens, just one part of our free iPhone app, 'NYBG in Bloom.' Stroll the walks of the Jane Watson Irwin Perennial Garden to read and hear about French Symbolist poets, including Mallarmé and Rimbaud. Concerts, poetry readings, hands-on activities and classes for adults and kids, French menus in our Garden Café, and incredible merchandise imported from France at Shop in the Garden round out the experience. Bienvenue à Monet's Garden!
For Families
In the Everett Children's Adventure Garden, kids discover their inner artist with music, drawing, observation, and painting. Also on view: an exhibition by students from Studio in a School.
---
Sponsored by


and the LuEsther T. Mertz Charitable Trust
Generous support provided by the Karen Katen Foundation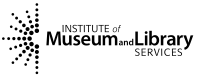 Made possible by a grant from the U.S. Institute of Museum and Library Services
Supported by an indemnity from the Federal Council on the Arts and the Humanities

Made possible by the New York State Council on the Arts with the support of Governor Andrew Cuomo and the New York State Legislature
Additional support provided by the Milton and Sally Avery Arts Foundation, The Kurt Berliner Foundation, The E.H.A. Foundation, Inc., The Grand Marnier Foundation, Great Circle Foundation Inc., Leon Lowenstein Foundation, Inc., and Vital Projects Fund, Inc.