Monet's Garden
May 19-October 21, 2012 This exhibition has passed. You can still experience Monet's Garden with our NYBG in Bloom App. Learn more.





Events and Programs
Music
Monet's Friends: A Chamber Music Concert Series
Sundays, May 20, October 7, & October 21; 4 p.m.
Enjoy the music of Monet's contemporaries, Claude Debussy, Albert Roussel, and Gabriel Faure, performed by the Hartford Symphony Orchestra. Your ticket includes access to Monet's Garden.
Non-Member $25/Member $15 Advance tickets recommended
Performance details: May 20, October 7, & October 21
Have a MasterCard®? Get the best seats in the house and access to a pre-show rehearsal. Learn more and get tickets.
Literature
Monet to Mallarmé: The Salon Series
Saturdays, May 19, June 9, July 14, August 11, September 8, & October 20; 4 p.m.
Hear American poets--full list here--reading their favorite French Symbolist poets including Stephane Mallarmé, Arthur Rimbaud, and Paul Verlaine and discussing the poet's influence on their own work in this series part of Monet's Garden. Co-presented by the Poetry Society of America. These programs are made possible by a gift from the Leon Lowenstein Foundation, Inc.
Monet to Mallarmé Poetry Walk
On view during regular Garden hours
Stroll the Jane Watson Irwin Perennial Garden to read and hear about French Symbolist poets, including Mallarmé and Rimbaud.
Films
Monet Double Feature
Saturdays and Sundays, 1 & 3 p.m.*
Learn more about Monet through films each weekend: The Impressionists: Monet and Monet's Palate. Full details, including *exceptions to these screening times, here.
Screenings of Monet's Palate made possible by MonetsPalate.com
Interactive
Monet's Garden App Tour
The Garden has collaborated with The Metropolitan Museum of Art on a customized iPhone app that adds an interactive element to your visit to Monet's Garden. Tour stops throughout the Conservatory and in the Rondina Gallery provide additional information about the exhibition. A special feature enables visitors to virtually view Monet paintings currently on display at the Met, and to link to the Met's website for further information on the pictures, complementing the plants that are on display at the Garden. Available through the iTunes Store, the app also allows users to take Impressionist-style photos via their iPhone.
Past Events
Enjoy a cocktail while viewing Monet's Garden. Picnic dinners, beer, wine, and other refreshments will be available for purchase.
Claude Monet: Painter, Poet, Gardener, Patriot
At Sotheby's in Manhattan, Wednesday, June 27, 6:30-7:30 p.m., reception to follow
In conjunction with the Garden's seasonally changing exhibition, Monet's Garden, Curator Dr. Paul Hayes Tucker examines the nearly 200 canvases the celebrated artist produced of his rural paradise in Giverny that constitute a startling shift in his long career.

Observe and Create
May 19-September 30: Weekdays, 1:30–5:30 p.m.; Weekends, 10 a.m.–5:30 p.m.
In the Everett Children's Adventure Garden, let your inner Monet run wild and be inspired by nature to create art in all different forms. Movement, music, drawing and painting abound in this outdoor studio for children. Stop by Inspiration Station to play our outdoor marimba. Paint with water and experiment with colors in our Color Clash Studio. Step inside to experiment with the engineering behind aquatic plants. Nature is art--discover it at the Adventure Garden. Also on view: an exhibition by students from Studio in a School.
Special Lecture and Booksigning with Elizabeth Murray
Friday, May 19 & Saturday, May 20; 2 p.m. in Ross Hall.
Elizabeth Murray is a garden designer, artist, and author who is well known for her work helping to restore Monet's garden in Giverny and photographing it for 25 years. Join us as she shares historical photos of Monet, his paintings, and horticultural information, along with her gorgeous photographs that are featured in her book, Monet's Passion: Ideas, Inspiration and Insights from the Painter's Gardens. A selection of her photographs is on display in Seasons of Giverny in the Ross Gallery. The book will be available for purchase and signing following the lecture.
Made possible in part by


Produced in collaboration with
The Metropolitan Museum of Art
Concept and Technology by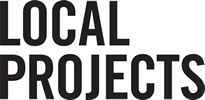 ---
Sponsored by


and the LuEsther T. Mertz Charitable Trust
Generous support provided by the Karen Katen Foundation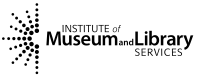 Made possible by a grant from the U.S. Institute of Museum and Library Services
Supported by an indemnity from the Federal Council on the Arts and the Humanities

Made possible by the New York State Council on the Arts with the support of Governor Andrew Cuomo and the New York State Legislature
Additional support provided by the Milton and Sally Avery Arts Foundation, The Kurt Berliner Foundation, The E.H.A. Foundation, Inc., The Grand Marnier Foundation, Great Circle Foundation Inc., Leon Lowenstein Foundation, Inc., and Vital Projects Fund, Inc.