Produced in collaboration with the
Great Pumpkin Commonwealth
Giant Pumpkin Carving Weekend
October 19 & 20; 10 a.m.–6 p.m.
At the Clay Family Picnic Pavilions
Giant pumpkins from around the world, expected to weigh in at more than 1,800 pounds each, once again arrive at the Garden. Arranged in collaboration with the Great Pumpkin Commonwealth, the recognized standard of weights, measurements, and fairness of competition, these winners of global pumpkin weigh-offs will be transformed by Master Carver Ray Villafane of Food Network fame.
On this one exclusive weekend, watch Villafane and his team transform these wonders of nature into an amazing sculptural display of carnivorous plants and other unearthly creatures. Enjoy daily Q&A sessions with the carvers and snack on seasonal treats provided by Whole Foods Market®.
UPDATE: This year's record-breaking pumpkin hails from Napa, California, where Tim and Susan Mathison grew a 2,032-pound behemoth that snatched up the world heavyweight title. Joining it at the Garden this year are two pumpkins from Dawn and Bill Northrup of New Brunswick, Canada, at 1,813 and 1,024.5 pounds, respectively; and a pair from Dave and Carol Stelts of Edinburgh, Pennsylvania, clocking in at 1,496 and 1,391.5 pounds. Also on display are Chris Kent's record-snapping, 350.5-lb. watermelon flying in from Sevierville, Tennessee; and a long gourd from Fred Ansems of Kentville, Nova Scotia, that clocks in at over 11 feet in length.
Q&A with the Master Carvers & Growers
12, 1, 2, 3, & 4 p.m.
Master Carvers stop for a moment to share how they came up with their creative ideas to transform the giant pumpkins into works of art before your eyes and the growers of these giants tell of the unique techniques used to get them so big. Have the chance to ask these talented artists and farmers your burning questions. Additional Roaming Guides will be on hand for questions throughout the day.
Ongoing programs also offered on this fun filled weekend. Check them out here.
MasterCard Budding Masters Creepy Pumpkin Carving Workshop for Kids
October 19, 9:30 a.m.–12 p.m. — SOLD OUT
Kids will get up-close and personal with some of the biggest pumpkins in the world during this hands-on pumpkin carving workshop with NYBG Education instructor Hannah Knox. For more information about Priceless New York events, visit Priceless New York.
Please note: The exclusive one–day Pumpkin Carving Workshop with Ray Villafane on Thursday, October 17 is SOLD OUT.
About the Master Carvers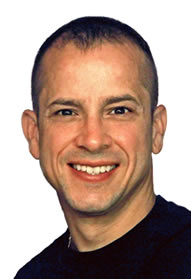 Ray Villafane is an American sculptor based in Arizona. Best known for his three dimensional-style pumpkin carvings, Villafane also sculpts sand and snow and creates action figures and collectibles. A regular competitor on the Food Network, he was a recent finalist on "Halloween Wars."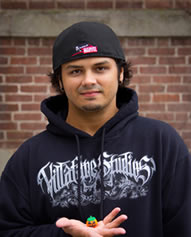 Chris Vierra began sculpting at age 26, drawing inspiration from the characters he knew from attending comic book and toy conventions as a child with his family.
Sue Beatrice specializes in repurposing objects into art. Combining talent and imagination with a love of nature, her sculptures and designs are created with the environment in mind.