Jazz Age Evenings: Cocktails, Concerts, and Dancing
Thursdays, June 26, July 24, and August 21; 6–9 p.m.
dance lessons 6:30–7:15 p.m., music performance from 7:30–8:30 p.m.
Enjoy the Groundbreakers exhibition while sipping a complimentary specialty cocktail. Then immerse yourself in the spirit of the era with Michael Arenella and His Dreamland Orchestra, the world's premier Jazz Age dance band, specializing in the Hot Jazz of the Roaring Twenties, big band dance music, and the sophisticated sounds of swing. Learn how to dance the Charleston under the stars. Additional cocktails and refreshments will be available for purchase.
Non-Member $30/Member $20 (Adults 21 and over)
Advance tickets recommended; includes one specialty cocktail
MasterCard Cardholders: start off your night with unlimited champagne and special savings at a pre-party from 5 to 6 p.m. at NYBG's Shop in the Garden, which has everything from specialty plants and garden accessories to stationery and fine jewelry. Get tickets.
Generous support for the Summer Concert Series is provided by Vivian and Edward Merrin.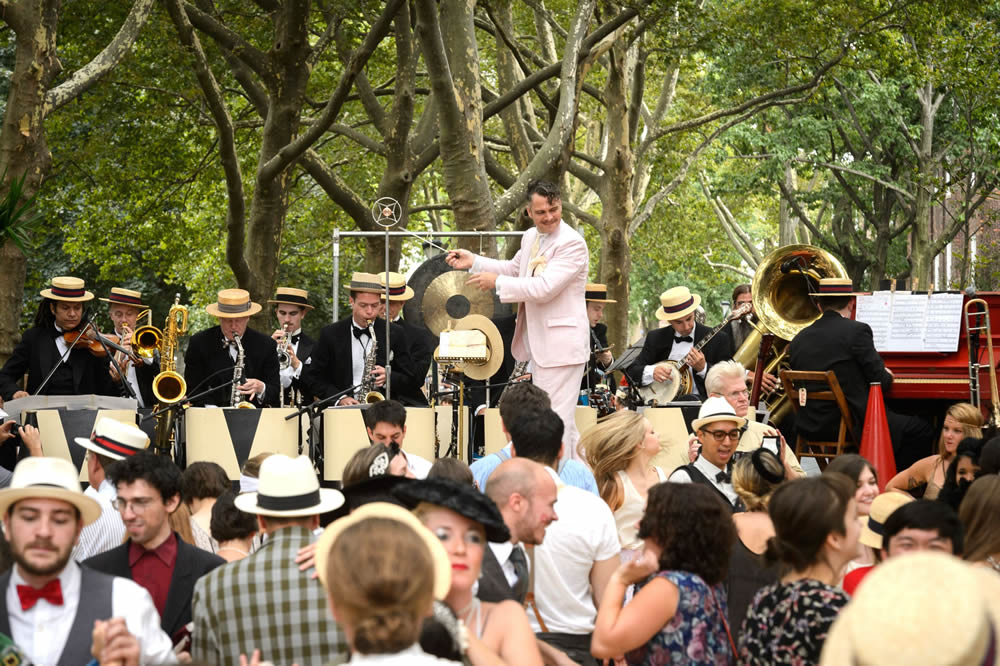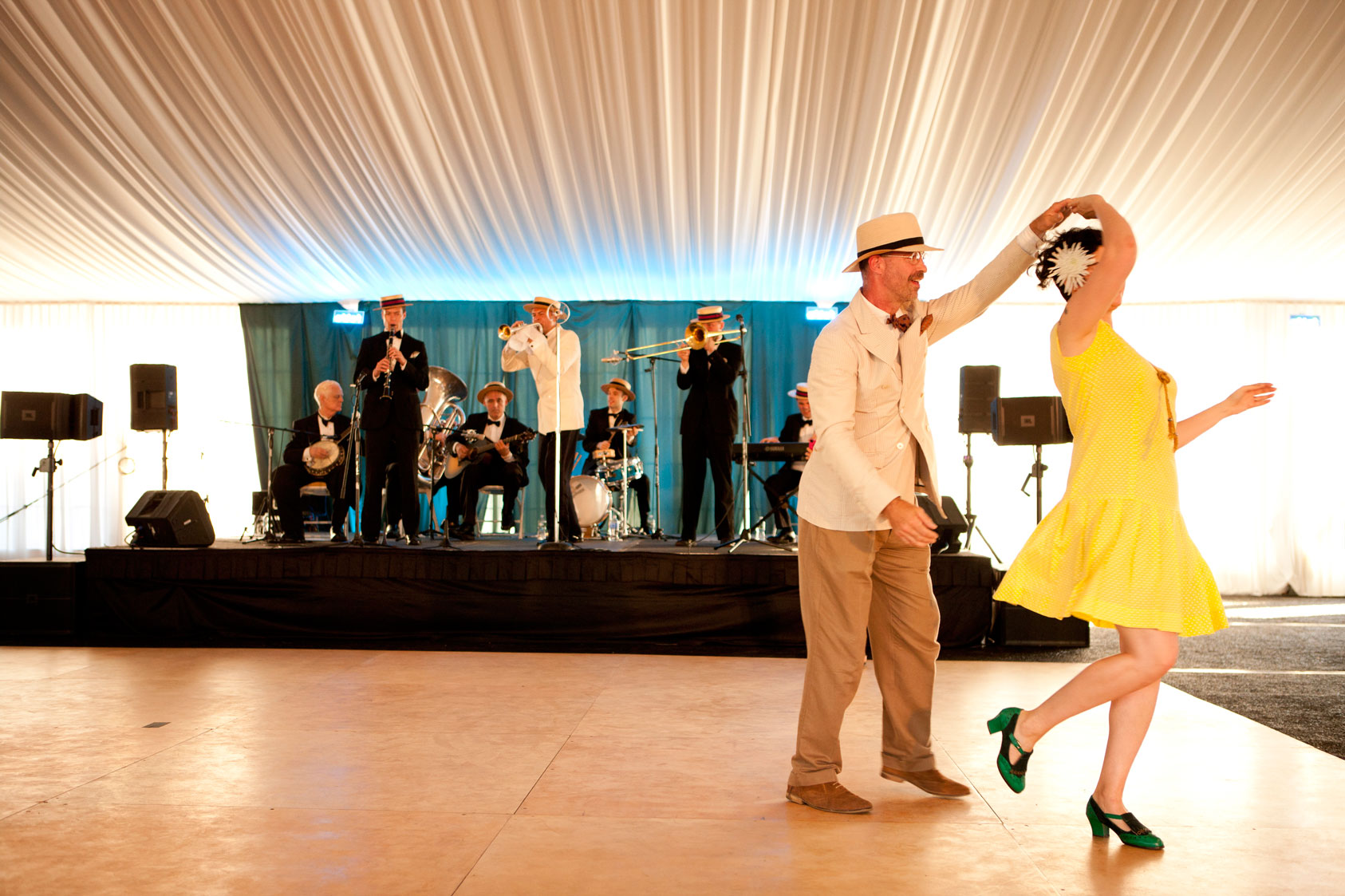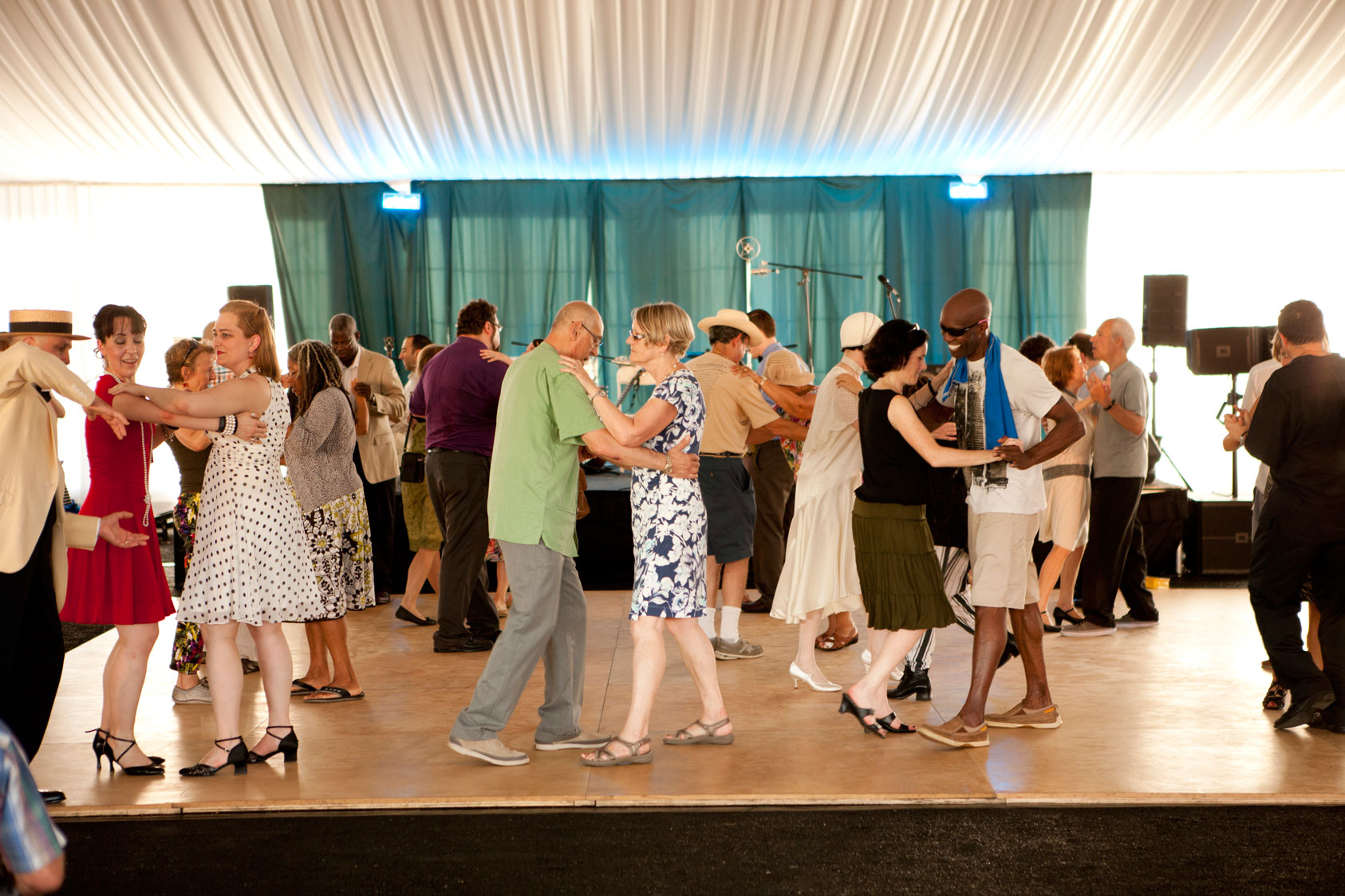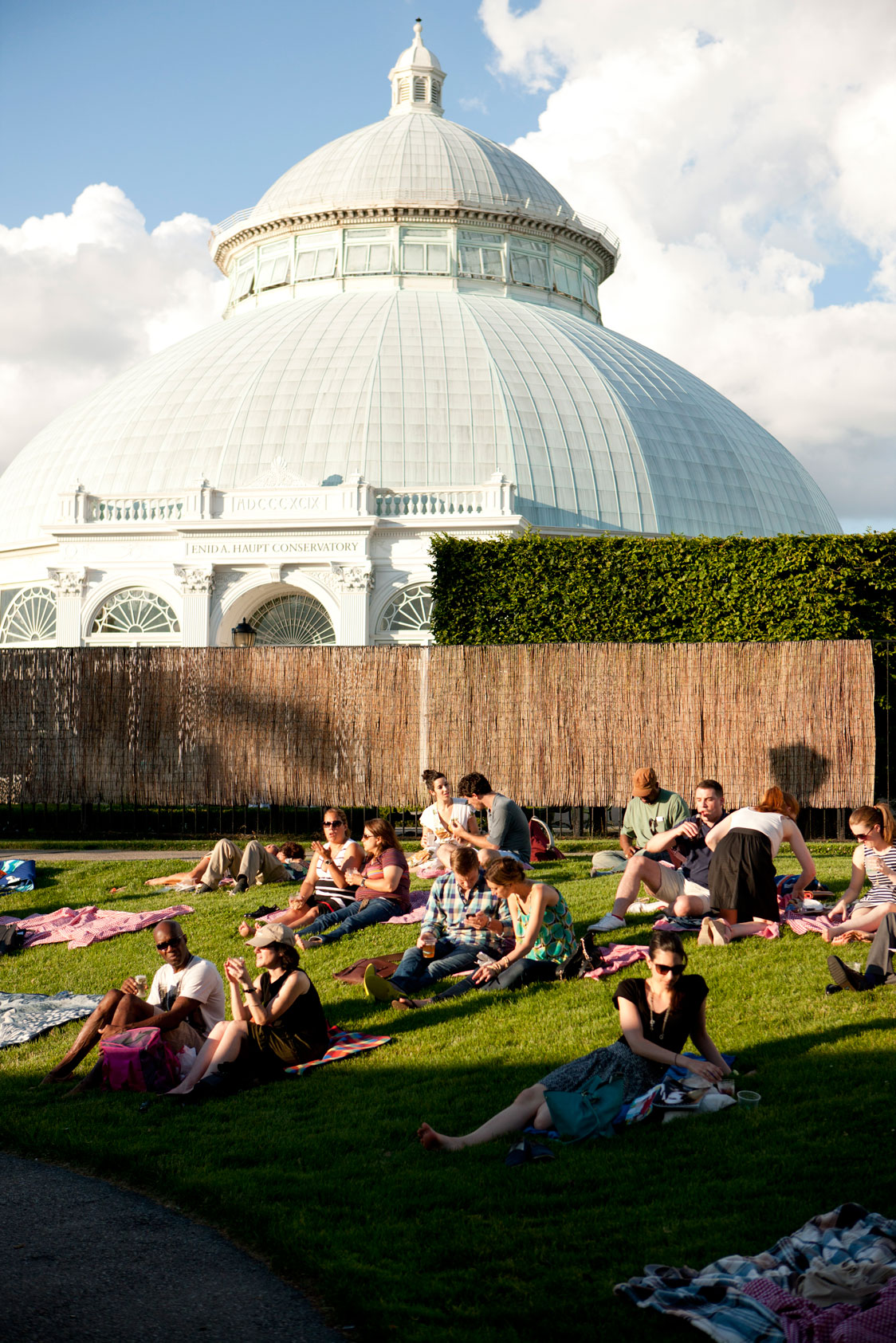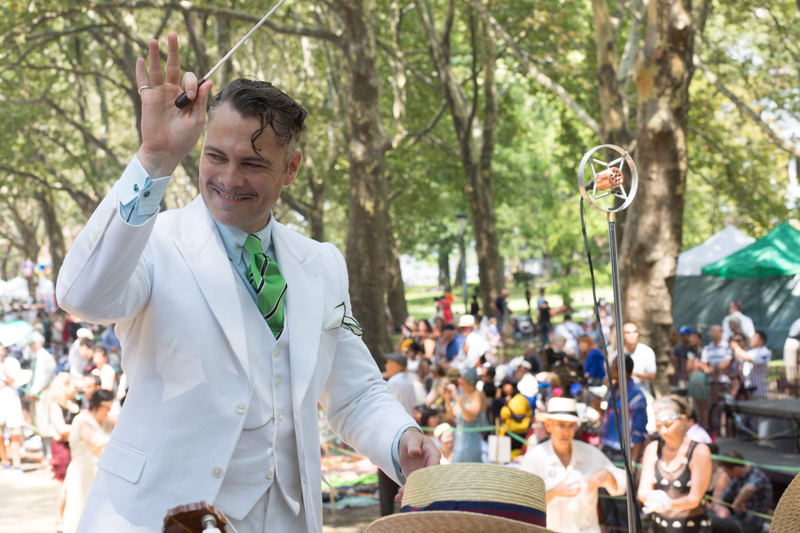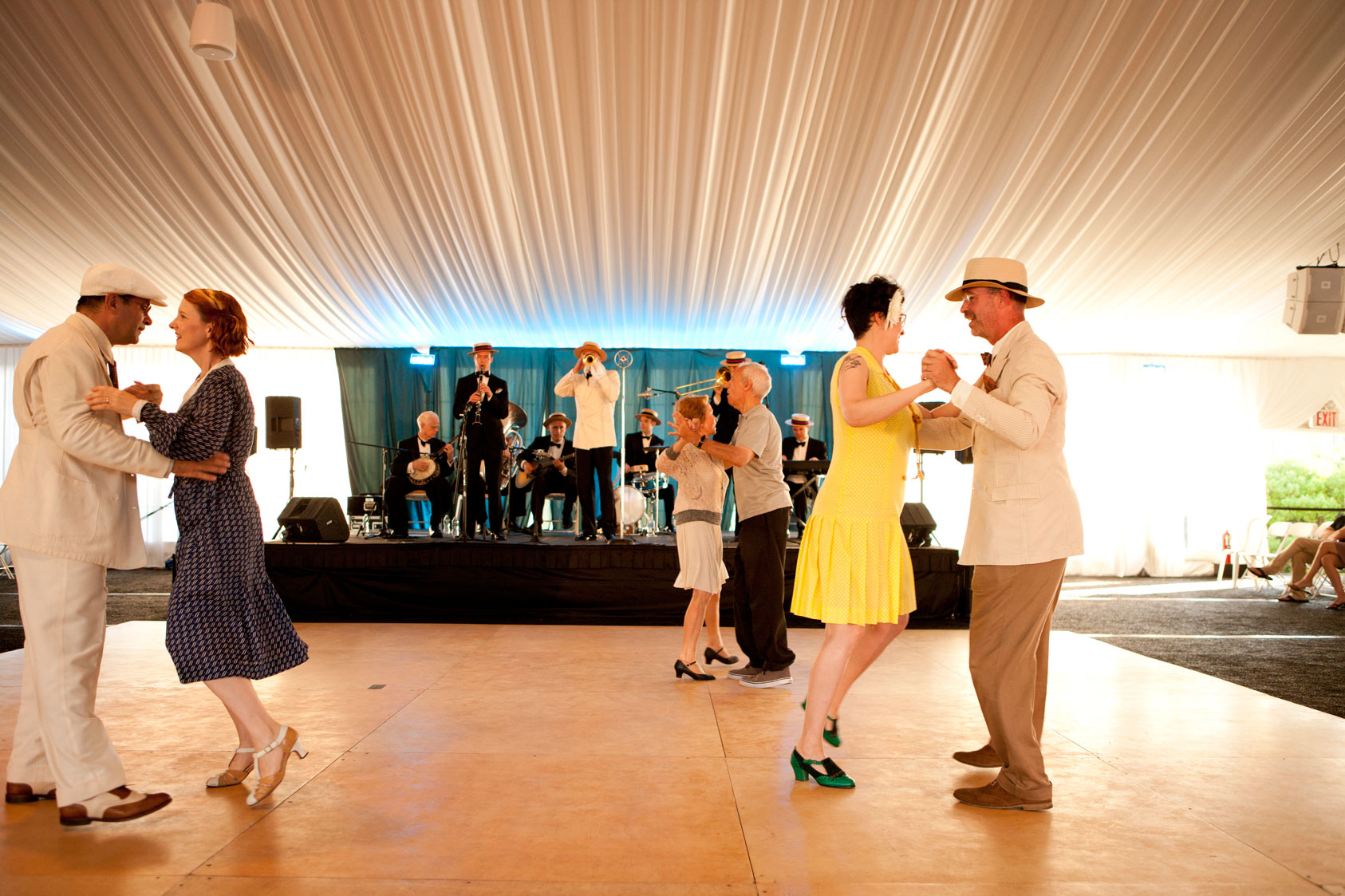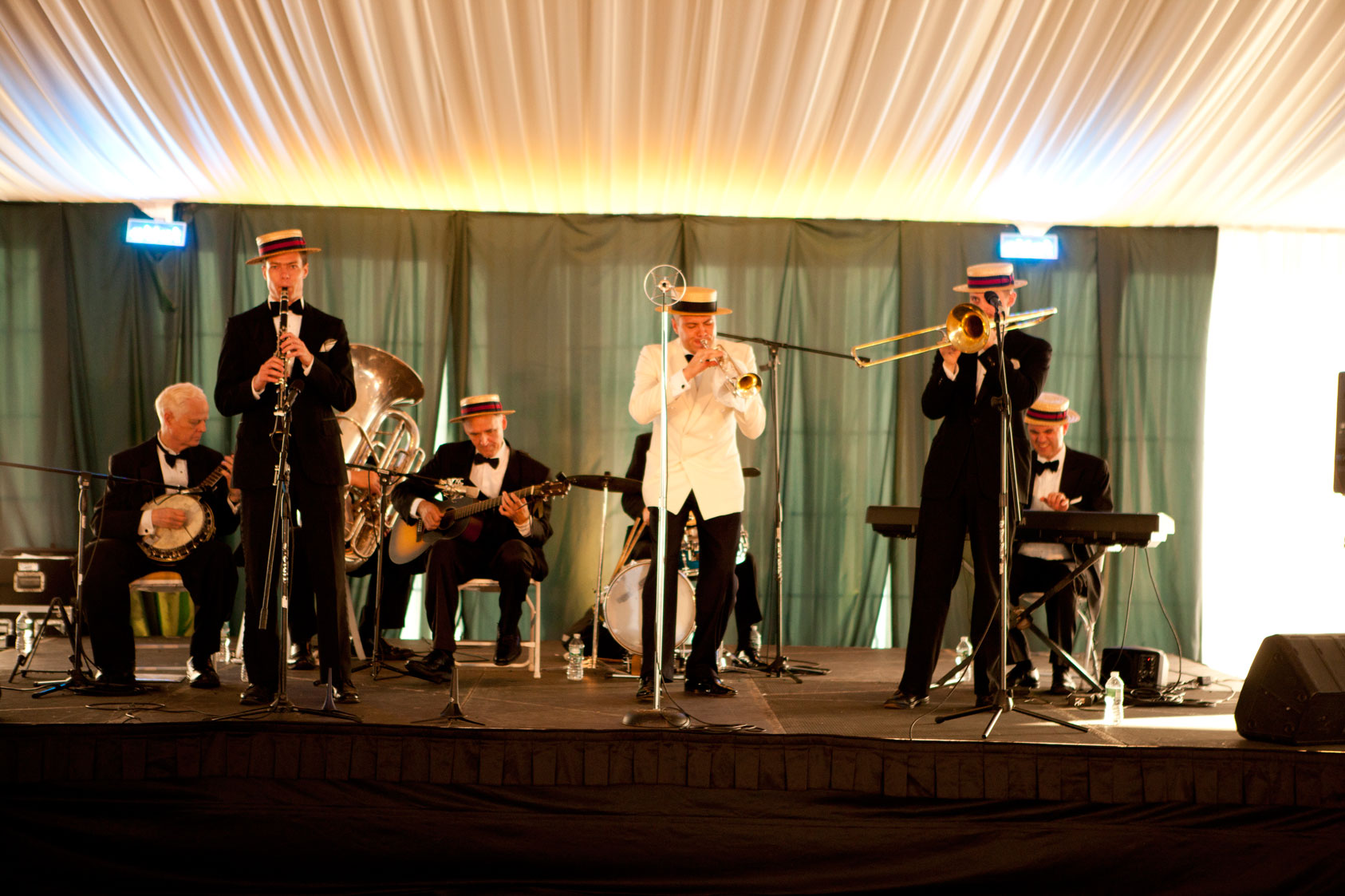 June 26 — The Hot Jazz of the Roaring '20s
The tunes of the twenties were toe-tapping, often cheery and very hot indeed! This evening's set captures the essence and zeitgeist of one of the most liberating, influential, and decadent decades of the modern age. Learn to dance The Charleston, the signature dance of the Roaring 20s.
July 24 — The Romantic and Sophisticated Songbook of the 1930s
As lyrics become more introspective with the onset of the Great Depression, rhythms grow smoother and the dances, closer. This evening's set is a collection of elegant and enchanted songs wooing you closer to your honey. Dance lessons in the Foxtrot will find the Fred & Ginger in all who partake in one of America's most elegant and beloved dances.
August 21 — The Swinging Sounds of the 1940s
Life takes on a bustling and victorious tone, as tunes of the "Greatest Generation" whisk us into the modern world. This evening's set presents a fun and exuberant collection from the swingin' era. Dance lessons in Lindy Hop ensure a smooth and riotous time.
Michael Arenella & His Dreamland Orchestra, the world's premier Jazz Age dance band, brings the music of the 1920s and early 1930s to the Garden. Originator of the beloved Jazz Age Lawn Party, conductor, composer, musician, and singer Michael Arenella and his seven-piece band present a personally transcribed songbook for your listening pleasure, and dancing is encouraged! The Dreamland Orchestra's mission is to mine the forgotten yet vital beauty of the past and bring it into the light of today—to be danced and romanced to by a new generation of flappers and sheiks.
Specialty Cocktails
June 26 — Moscow Mule
Crabbie's Moscow Mule is a slightly spicy and refreshing twist on a classic summer cocktail. Mixed with vodka and garnished with a slice of lime, it is sure to please.

July 24 — Crabbie and Stormy
The name says it all. Dark rum mixed with Crabbie's Alcoholic Ginger beer creates a deliciously gingery and spicy cocktail. The all natural ginger in Crabbie's is mellowed with a touch of lemon juice and garnished with a slice of lemon.

August 21 — Crabbie's Margarita
Our Crabbie's twist to the summer favorite, garnished with the flavor and a slice of orange! Combining Crabbie's new Spicy Orange with aged Tequila creates a slightly spicy, slightly fruity cocktail that's easy to enjoy.

The Crabbie's adventure dates back to 1801 and the shipping port of Leith, Edinburgh, where merchant-adventurer John Crabbie was creating great-tasting drinks to sell in his Wine & Spirit shop. Crabbie's Original is carefully crafted from a recipe that combines ginger shipped from the Far East that is cold steeped for up to six weeks with four secret ingredients. The result is a refreshing, light-bodied ginger beer with a spicy, fresh ginger flavor, notes of citrus, and a warming finish. Enjoy one of their signature cocktails at each Jazz Age Evening, such as the Moscow Mule, Crabbie and Stormy, and Crabbie's Straight Up! crabbiesgingerbeer.com


Additional support provided by
The Kurt Berliner Foundation,
E.H.A. Foundation, Inc., and
Leon Lowenstein Foundation, Inc.
Mobile Media sponsored by