Each year the Garden springs to life with tens of thousands of daffodils. Find new favorites among the latest hybrids on Daylily/Daffodil Walk, and don't miss Daffodil Hill in April when it's a sea of yellow and white, including many antique cultivars planted in the early 20th century. Explore the Rock Garden for tiny species daffodils no more than three inches high, and find drifts of glowing color nearby in Daffodil Valley, where the Murray Liasson Narcissus Collection is located.
In October 2015, NYBG began a dramatic expansion of the historic Narcissus plants in this collection to commemorate the Garden's 125th anniversary. Learn more about the Million Daffodil initiative and join us in the effort!
Follow along with the bloom using our Daffodil Tracker!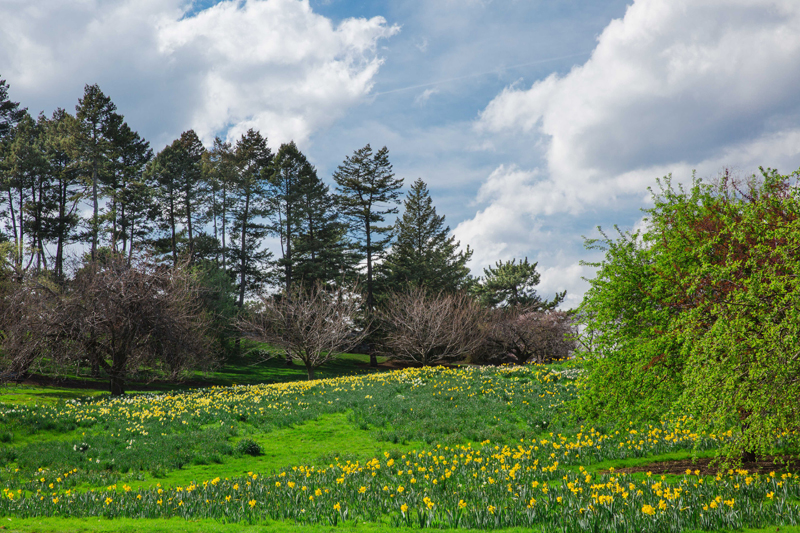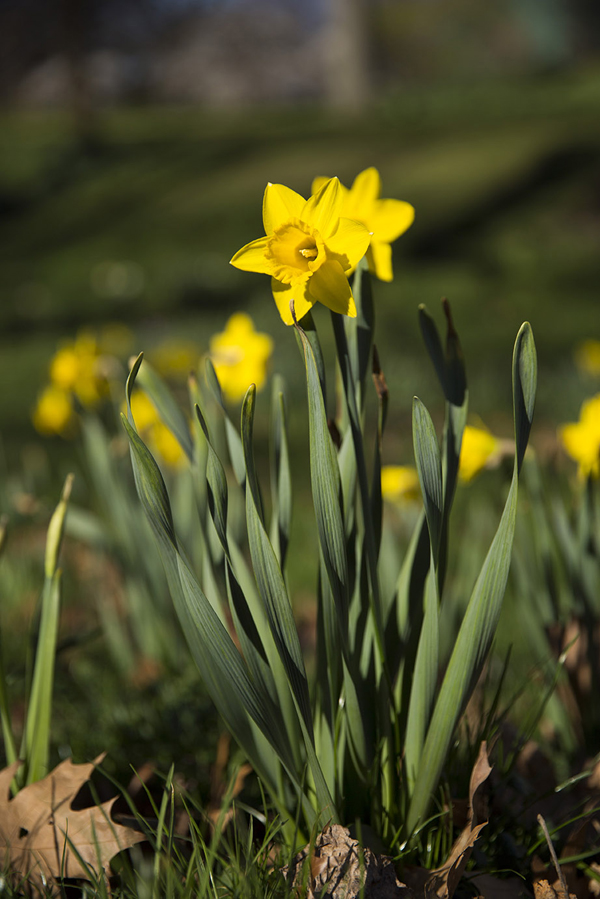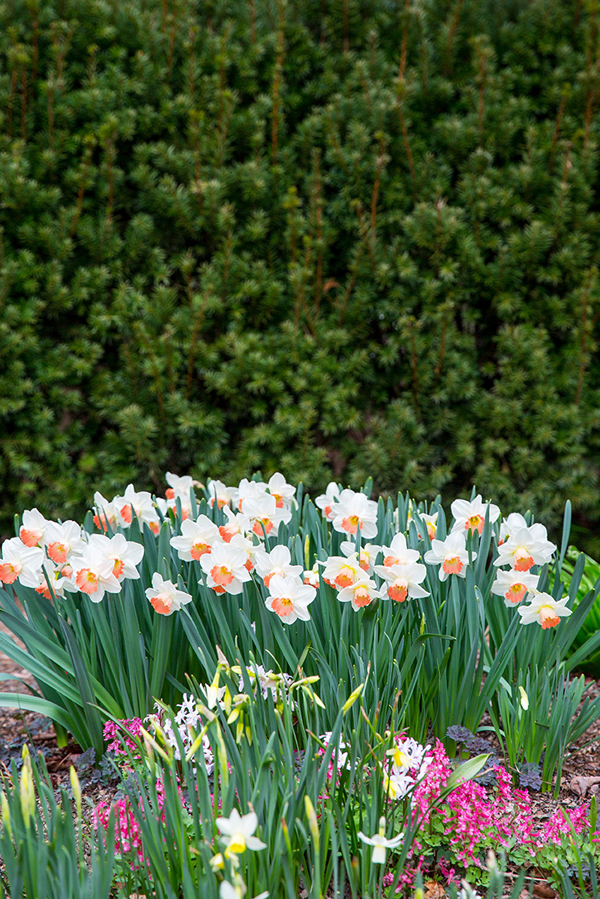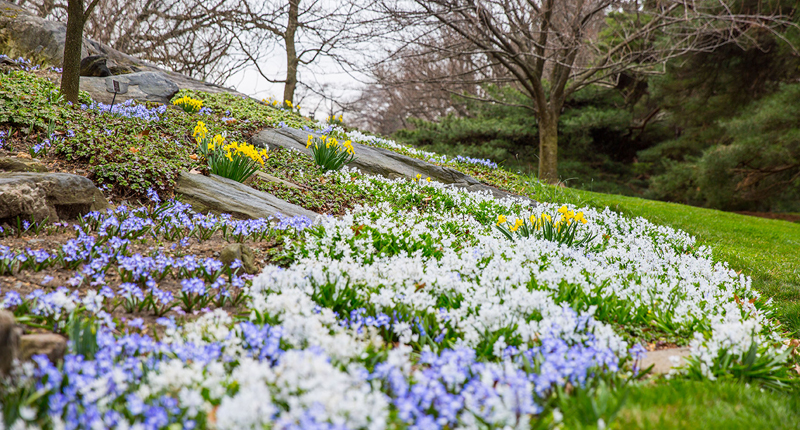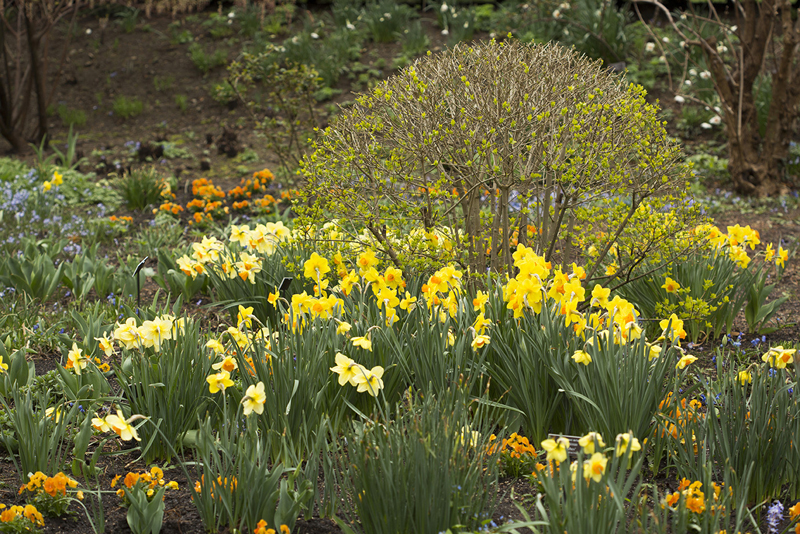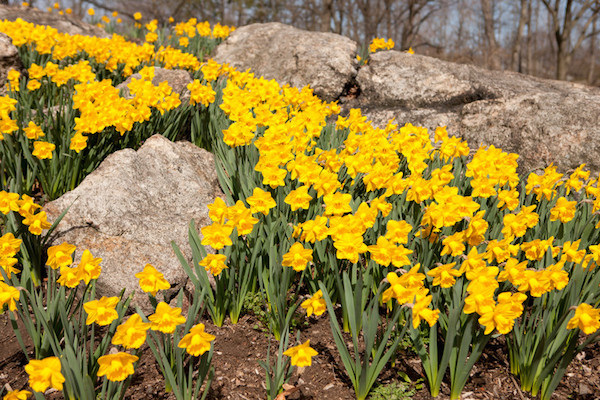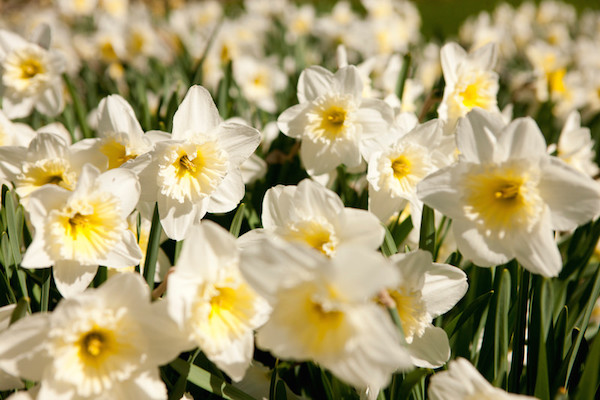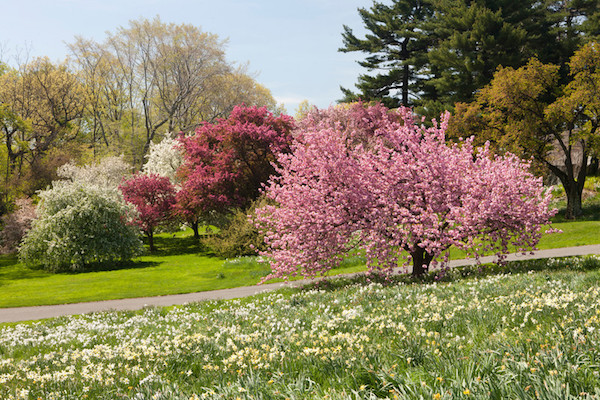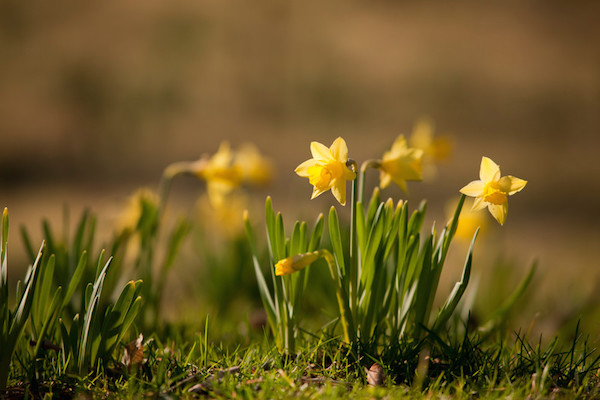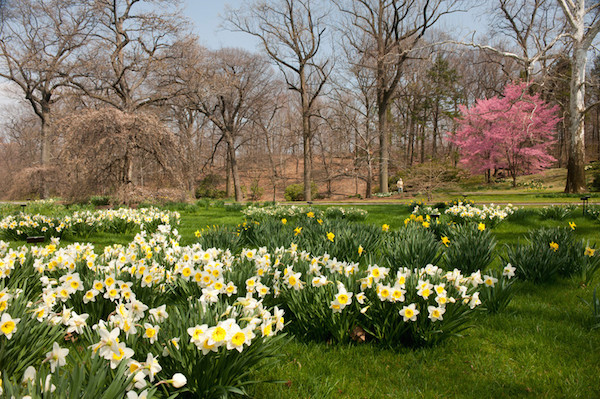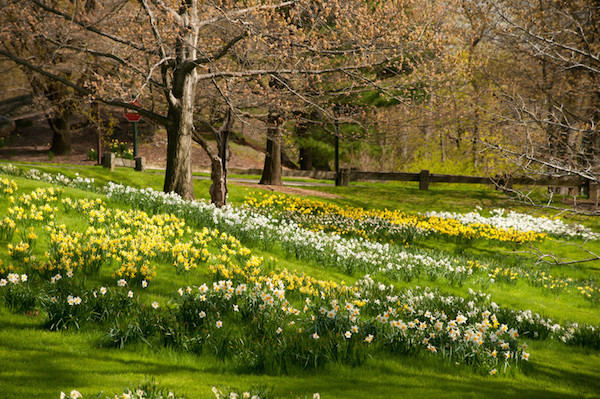 Typically starting in late March and lasting well into April, the variety of forms and energetic colors of the daffodils is a welcome treat after the chill of the winter months.