Take Part in the Most Anticipated Night of the
Gala Season
Friday, December 11, 2015; 7:30 p.m.–midnight
Now in its 17th year, the Winter Wonderland Ball remains NYC's most fashionable party of the holiday season, a blacktie event featuring cocktails, dinner, and dancing in sight of the Haupt Conservatory's twinkling holiday display. Begin the evening with cocktails under the dome of the Palms of the World Gallery, toasting the Holiday Train Show® amid an expanded exhibition of trains, bridges, and tracks—a New York landscape in miniature built on decades of tradition. Afterward, join fellow guests in the Conservatory Tent for a party unlike any other, with gourmet dining, followed by a night of swirling gowns and perfect playlists. This event supports the Garden's world-renowned Children's Education Programs, allowing children of all ages the opportunity to learn about nature through workshops and hands-on activities.
The Rose Garden Dinner
The Rose Garden Dinner, which attracts approximately 350 sophisticated members of the Botanical Garden's extended family from the New York metropolitan area, celebrates the beauty of roses during their encore performance in autumn. The evening begins with cocktails and curator-led tours of the Rockefeller Rose Garden, followed by dinner and dancing in the Garden Terrace Room.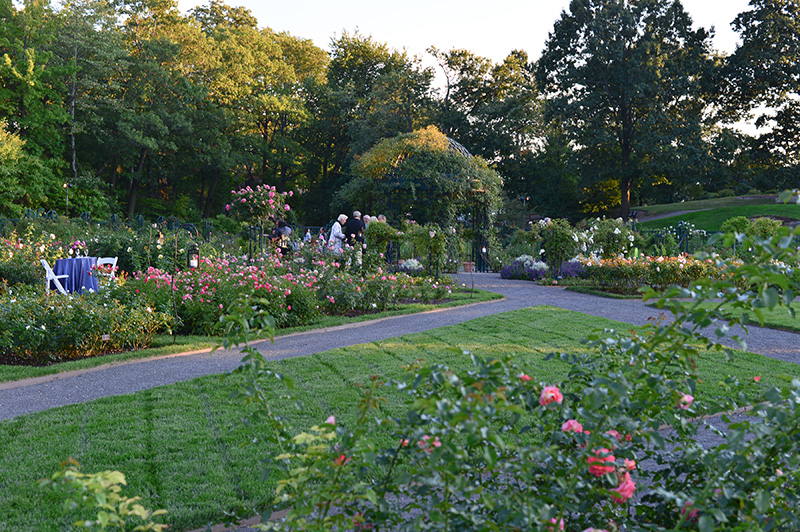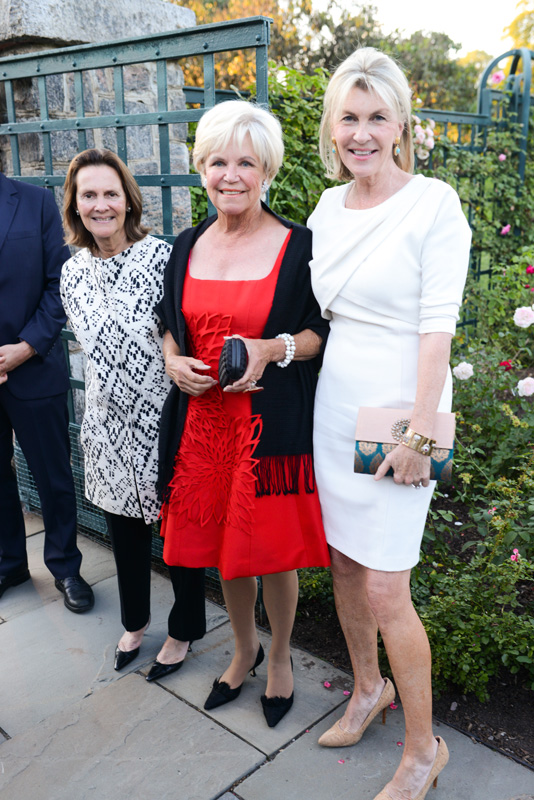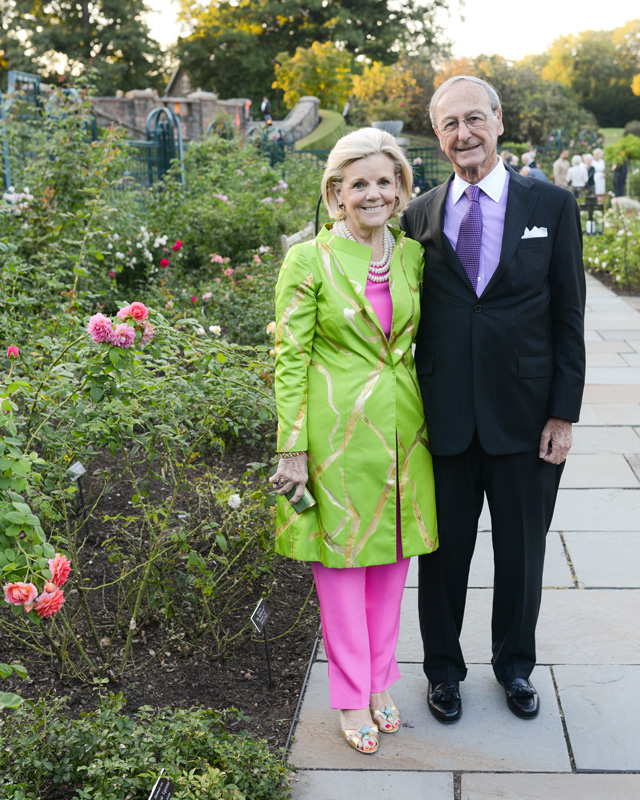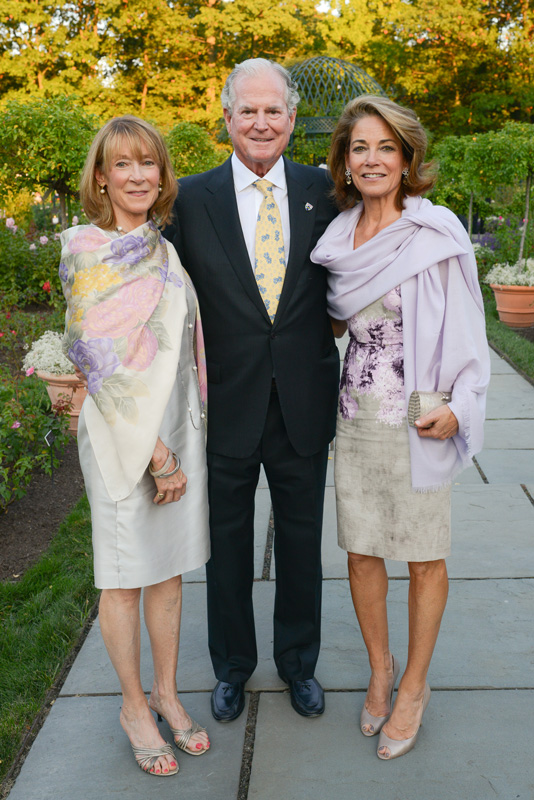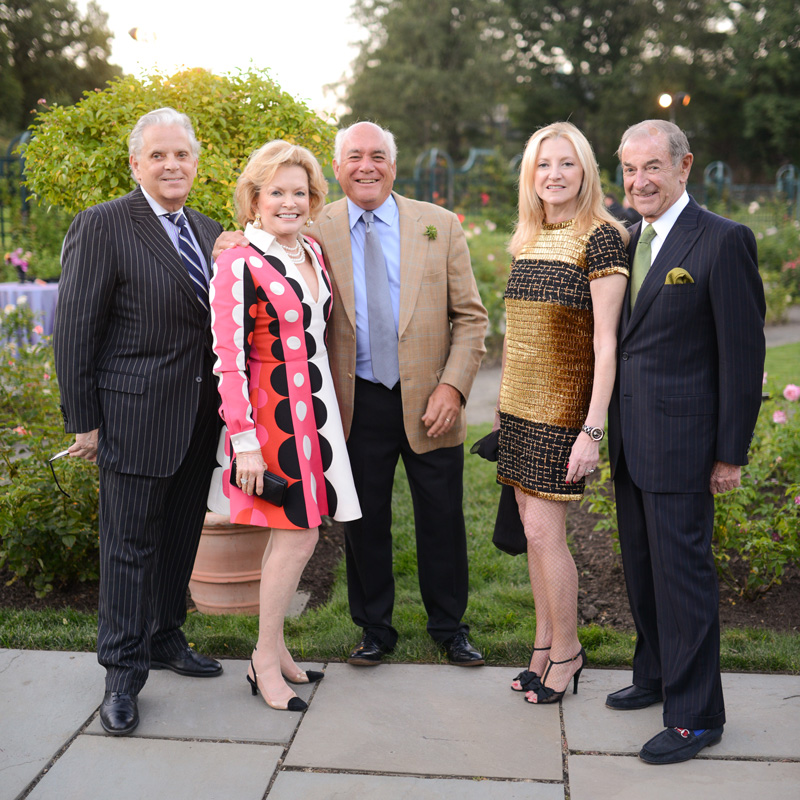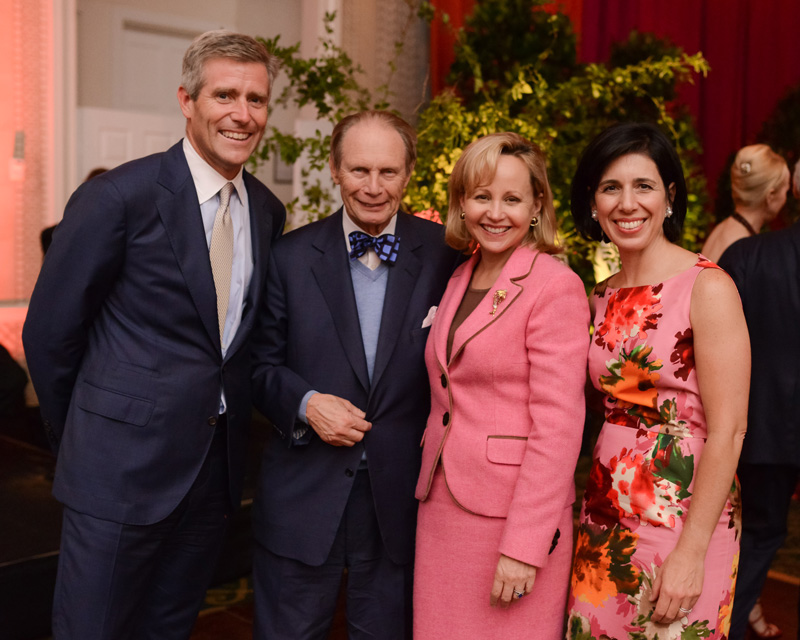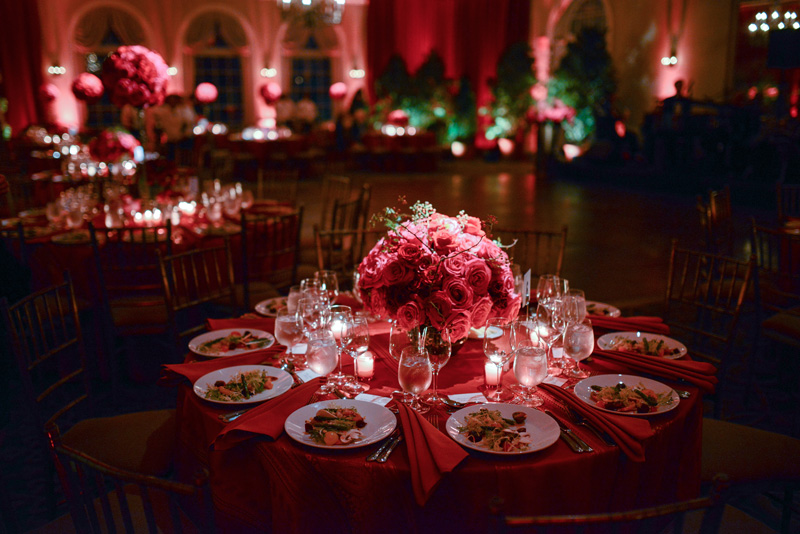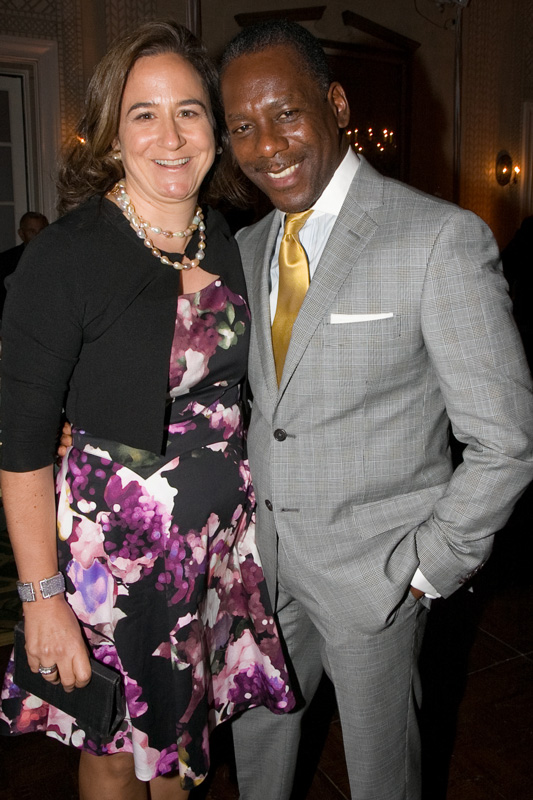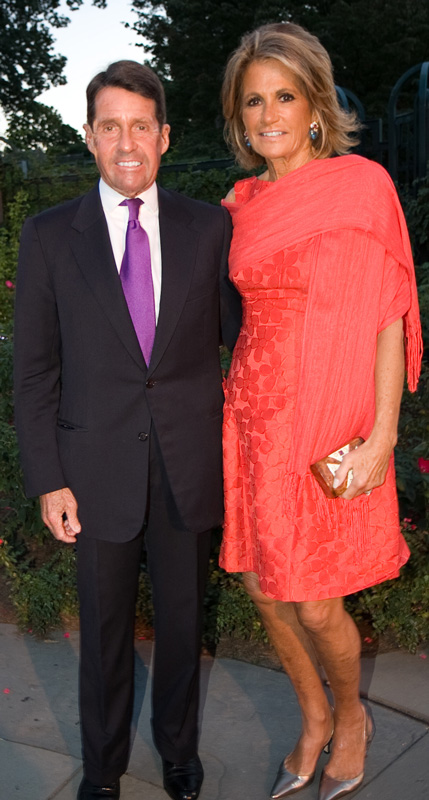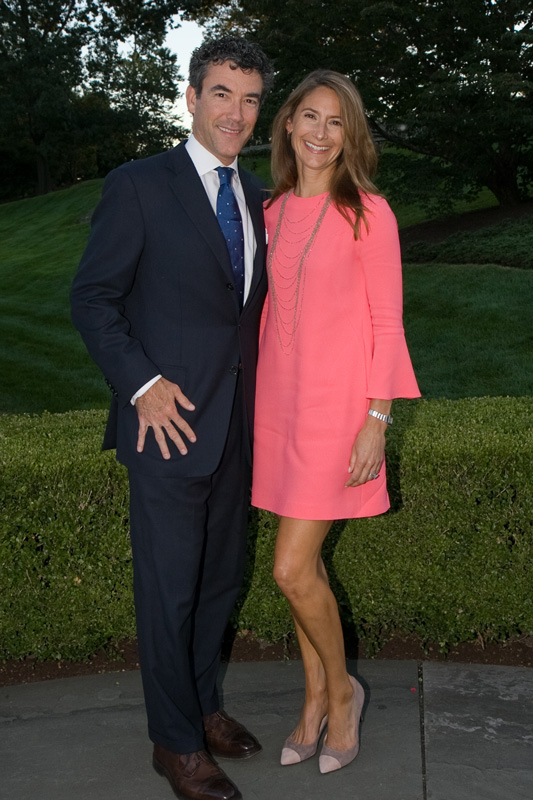 Winter Wonderland Ball in the News
Benefit Committee

Frederick Anderson
Genevieve Bahrenburg
Carrie Lynn Baker
Kevin Michael Barba
Reya Benitez
Natalie Bloomingdale
Peter Brant Jr.
Alessandra Brawn
Shauna Brook
Hillary Bunn
Ali Carter
Edward Chapman
Isabella Chartouni
Kipton Cronkite
Jennifer Cuminale
Laurel Cummings
Emily D'Antonio
Jasmina Denner
Isabella Di Stefano
Olivia Dupasquier
Elizabeth Bruckmann Dwyer
Savannah Engel
Micaela Erlanger
Julia Fehrenbach
Karly FitzGerald
Hattie Gruber
Alex Hamer
Simon Hammerstein
Wyatt Harris

Margaret Hathaway
Kim Hicks
Alecta Rose Hill
Victoria Hill
EJ Johnson
Sarah Rose Johnson
Darcy Jones
Amanda Cantwell Kahn
Meggie Kempner
Francesca Kennedy
Matthew Kibble
Sara Klausing
Jamie Korey
Laura Kornhauser
Jennifer Ann-Colette Kosiba
Elizabeth Kurpis
May Kwok
Liz Lange
Annie Lansing
Winston Lapham
Lauren Lazarus
Natalie Leeds Leventhal
Katherine Levy
Chelsea Leyland
Kate Mack
Jack Mandy
Edward Mark
Kate Marshall

Gaïa Matisse
Amanda Mendez
Alexandra Michler
Gillian Miniter
Eugenia Miranda
Jon Neidich
Lizzy Pergament
Courtney Grace Peterson
Tess Porter
Sydney Reising
Eric Richman
Patti Ruiz-Healy
Anna Sakellariadis
Alexandra Steel Scott
James Scott
Karen Shiboleth
Danielle Snyder
Louise Tabbiner
Courtney Urfer Thompson
Alexandra Toccin
Michael Toccin
Tiffany Trump
Michelle Viau
Timo Weiland
Ezra Williams
Kingsley Pipes Woolworth
Jennifer Wright
Megan Zilis

Honorees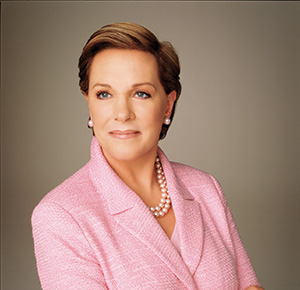 Julie Andrews
Rose enthusiast Julie Andrews is, and has continued to be, a beloved and much-honored star of stage, screen, and television for more than half a century. Her brilliant career, which includes unforgettable turns in Mary Poppins and The Sound of Music, has been recognized with an Academy Award and multiple Golden Globe, Grammy, and Emmy Awards. An accomplished author, she has also been honored as a Dame of the British Empire.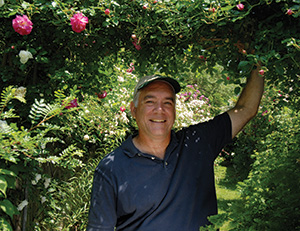 Stephen Scanniello
Stephen Scanniello is an award-winning garden designer and best-selling author, known for his world-acclaimed rose gardens. Rockefeller Rose Garden Curator at The New York Botanical Garden and President of the Heritage Rose Foundation, Stephen also designs private gardens and serves as a judge for the International Rose Trials in Europe and the U.S. He will share NYBG's sustainable rose gardening practices as well as fascinating stories behind recent rare rose acquisitions.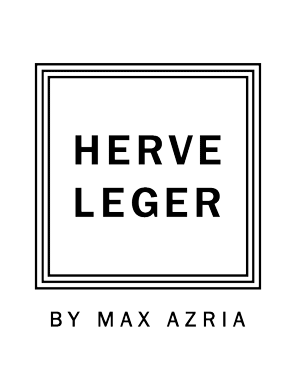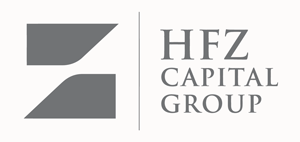 ADDITIONAL SUPPORT HAS BEEN PROVIDED BY