Current Exhibitions and Special Events
September 17–October 30, 2016
Scarecrows & Pumpkins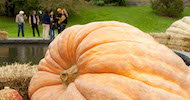 Enjoy this bountiful time of year with eye-popping pumpkins, spooky scarecrows, and plenty of family fun.
October 8–30, 2016
Kiku: The Art of the Japanese Garden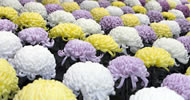 The chrysanthemum, kiku in Japanese, is the most celebrated of all Japanese fall-flowering plants. Enjoy a stunning exhibition of these carefully trained flowers in the Haupt Conservatory.
October 8–February 12
Redouté to Warhol: Bunny Mellon's Botanical Art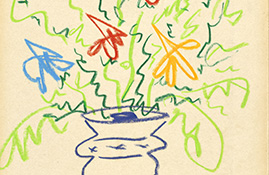 This exhibition in the LuEsther T. Mertz Library's Art Gallery—presented in partnership with the Oak Spring Garden Foundation— features masterworks from the Oak Spring Garden Library collection belonging to the late Rachel Lambert ("Bunny") Mellon.
November 21, 2015–February 19, 2017
Celebrating The New York Botanical Garden: 125 Years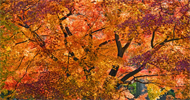 For more than 13 years, Larry Lederman, photographer and member of NYBG's Board of Advisors, has been observing and photographing the Garden in all seasons and at all times of day. The captivating new photographs on view during this exhibition convey his unique artistic vision and the unparalleled natural beauty of NYBG at its most splendid. These images are a tribute to the Garden's history and a prologue to its exciting future.
An Ongoing Program
MetLife Healthy Families Program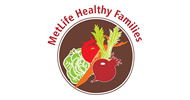 The Garden, with support from MetLife Foundation, has developed The MetLife Healthy Families Program to expand nutrition education and opportunities for exercise at the Garden. The program includes Heart Smart, which provides free information and activities at our weekly Greenmarket to promote cardiovascular health.
Location: Throughout the Garden
Upcoming Exhibitions and Special Events
November 19, 2016–January 16, 2017
Holiday Train Show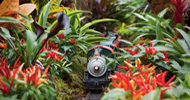 For the 25th anniversary of NYC's favorite winter tradition, enchanting model trains zip through a display of 150 landmarks, each re-created with bark, leaves, and other natural materials under the twinkling glow of the Enid A. Haupt Conservatory.
Location: Enid A. Haupt Conservatory
Get Your Tickets
This ticket includes all special exhibitions on day of visit.
January 21 – February 12, 2017
Wild Medicine in the Tropics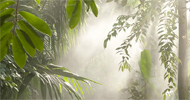 Explore the Enid A. Haupt Conservatory's World of Plants to discover plants used for health and wellness. The award-winning companion app, Wild Medicine, gives you an in-depth look at the medicinal qualities of some of the most important plants featured in the permanent collection.
February 11 & 12, 2017
Valentine's Day Weekend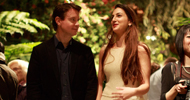 Stroll through the expansive Enid A. Haupt Conservatory, talk to guides on hand about the many aphrodisiac plants that can be found at the Garden, and enjoy expert-led chocolate discussions and tastings—all included with an All-Garden Pass.
February 18–April 9, 2017
The Orchid Show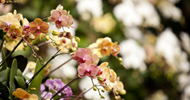 During this stunning annual Garden tradition, explore an expanded showcase of magnificent orchids inside the Haupt Conservatory before stepping outside to enjoy a complementary schedule of events and activities.
April 22–October 29, 2017
CHIHULY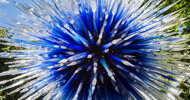 For the first time in more than ten years, the artwork of world-renowned sculptor Dale Chihuly will be featured in a major exhibition in New York.