Current Exhibitions and Special Events
November 15, 2014 – January 19, 2015
Holiday Train Show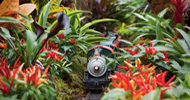 Marvel at model trains zipping around New York landmark replicas in the warm Enid A. Haupt Conservatory, stroll the spectacular grounds, enjoy hands-on holiday fun for the entire family, and get your holiday shopping done, too!
Location: Enid A. Haupt Conservatory
Get Your Tickets
This ticket includes all special exhibitions on day of visit.
November 15, 2014 – February 22, 2015
Flora Illustrata: A Celebration of Botanical Masterworks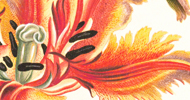 In this sumptuous exhibition in the Art Gallery visitors are introduced to some of the Library's most fascinating works—exceedingly rare books, stunning botanical artworks, illustrated manuscripts, medieval herbals, exquisite garden prints and flower books, nursery catalogs, explorers' notebooks, and more.
What's Wonderful in Early Winter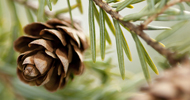 Experience the Garden's renowned landscapes, collections, events, and exhibitions through a variety of themed tours and nature walks, from wintry strolls in the 50-acre Forest to trips through the Garden's classic architecture.
November 15, 2014 – January 19, 2015
Hudson Valley Seed Library: Art of the Heirloom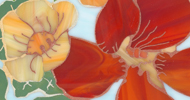 An exhibition in the Ross Gallery, Art of the Heirloom celebrates the delightful intersection of art and garden. For the 2015 collection, over 400 artists applied for only 16 available commissions for the Hudson Valley Seed Packet collection. Featured artists range from the up-and-coming to the world-renowned, working in watercolor, collage, oil, letterpress, embroidery, and more.
November 21, 2014 – January 10, 2015
Bar Car Nights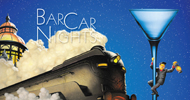 One of New York's most cherished evening outings just got bigger! Festive and romantic outdoor activities set a cozy scene for experiencing the Holiday Train Show® during these nights for adults, now with more dates than ever before. Pick up a complimentary drink as you explore the Haupt Conservatory after dark, viewing the trains and architecture of this annual tradition before heading outside for new seasonal fun.
November 23, December 7 & 21
Winter Harmonies Concert Series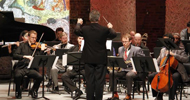 Concerts with leading artists provide a warm respite from the winter cold along with lovely musical interludes during your visit to the Holiday Train Show®. Intimate post-performance conversations with the artists—moderated by series curator and composer Laura Kaminsky—allow for unique insights into the music and the music-making process.
Curator's Spotlight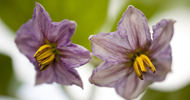 In this Garden-wide series of small installations, NYBG's curators highlight special selections from their gardens and collections, providing a glimpse into the beauty and diversity of the plant world as seen through the lens of those who cultivate it.
An Ongoing Program
MetLife Healthy Families Program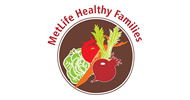 The Garden, with support from MetLife Foundation, has developed The MetLife Healthy Families Program to expand nutrition education and opportunities for exercise at the Garden. The program includes Heart Smart, which provides free information and activities at our weekly Greenmarket to promote cardiovascular health.
Location: Throughout the Garden
An Ongoing Exhibition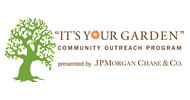 Join us at upcoming family-friendly cultural activities and programs as part of "It's Your Garden," a new program of community outreach presented by JPMorgan Chase & Co.
Location: Throughout the Garden
Upcoming Exhibitions and Special Events
January 24 – February 22, 2015
Wild Medicine in the Tropics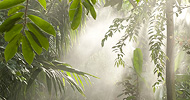 Explore the Enid A. Haupt Conservatory's upland and lowland rain forests to discover plants used for health and wellness. The award-winning companion app, Wild Medicine, gives you an in-depth look at the medicinal qualities of some of the most important plants featured in the permanent collection.
February 28 – April 19, 2015
The Orchid Show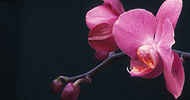 Elaborate and kaleidoscopic displays throughout the galleries of the Enid A. Haupt Conservatory explode with orchids in an amazing array of colors, shapes, sizes, and textures.
April 24 - 26, 2015
Antique Garden Furniture Fair: Antiques for the Garden and the Garden Room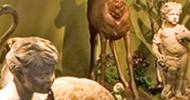 This beautiful show has been refreshed to include many new and exciting dealers specializing in sculpture, ornament, and furniture for the garden, and garden-related objects for the home. Bold and refined, contemporary and classic—and more engaging than ever.
April – October
The Edible Academy Programs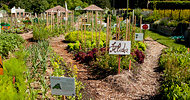 The Ruth Rea Howell Family Garden is home to the Edible Academy programs. Together they bring plenty of fun for adults and kids alike, with cooking demonstrations in the Whole Foods Market® Family Garden Kitchen; daily, family-friendly activities; and hands-on gardening.
May 16 – November 1, 2015
FRIDA KAHLO: Art, Garden, Life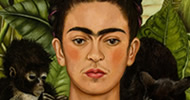 FRIDA KAHLO: Art, Garden, Life will focus on the iconic artist's engagement with nature in her native country of Mexico. The exhibition will be the first solo presentation of Kahlo's work in New York City in more than 25 years, and the first exhibition to focus exclusively on her intense interest in the botanical world.