Current Exhibitions and Special Events
November 16 - January 12
Holiday Train Show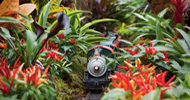 Marvel at model trains zipping around New York landmark replicas in the warm Enid A. Haupt Conservatory, stroll the spectacular grounds, enjoy hands-on holiday fun for the entire family, and get your holiday shopping done, too!
Location: Enid A. Haupt Conservatory
Get Your Tickets
This ticket includes all special exhibitions on day of visit.
December 6 - 21
Bar Car Nights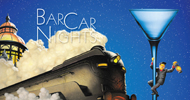 On these special nights for grown-ups at the Holiday Train Show®, leisurely view the wondrous exhibition while sipping a complimentary cocktail. Get into the holiday spirit under the magical glow of thousands of twinkling lights—a perfect holiday date night!
October 12 – March 16
Close: The Photography of Allan Pollok-Morris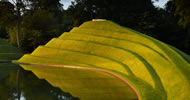 Embark on a photographic journey through Scotland with the work of Allan Pollok-Morris, landscape photographer and journalist.
May 18, 2013 - March 30, 2014
Four Seasons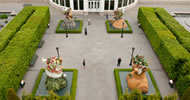 Four Seasons, in the Conservatory Courtyard, is an installation of four sculptures, each standing more than 15 feet high--Spring, Summer, Autumn, and Winter--by contemporary American artist and filmmaker Philip Haas.
Upcoming Exhibitions and Special Events
January 18 - February 23, 2014
Tropical Paradise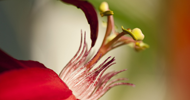 Take refuge from winter by retreating to Tropical Paradise—a showcase of the Enid A. Haupt Conservatory's permanent collection, including orange-yellow crotons, fuchsia bromeliads, and more. You'll feel like you are on vacation without leaving New York.
March 1 – April 21, 2014
The Orchid Show: Key West Contemporary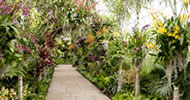 Elaborate and kaleidoscopic displays throughout the galleries of the Enid A. Haupt Conservatory explode with orchids in an amazing array of colors, shapes, sizes, and textures.
April 25 – 27, 2014
Antique Garden Furniture Fair: Antiques for the Garden and the Garden Room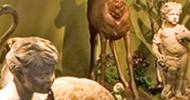 This beautiful show has been refreshed to include many new and exciting dealers specializing in sculpture, ornament, and furniture for the garden, and garden-related objects for the home. Bold and refined, contemporary and classic —and more engaging than ever. Benefit Preview Party and Collector's Plant Sale on April 24.
Ongoing Exhibitions
An Ongoing Exhibition
Plants and Fungi: Ten Current Research Stories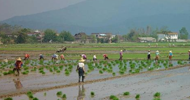 There's a lot more to the Garden than its beauty. Take a peek at some of the mysteries of the plant world that are being unraveled by our scientists.
An Ongoing Exhibition
''It's Your Garden'' Community Outreach Program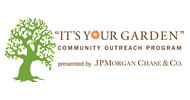 Join us at upcoming family-friendly cultural activities and programs as part of ''It's Your Garden,'' a new program of community outreach presented by JPMorgan Chase & Co.
Location: Throughout the Garden
An Ongoing Program
MetLife Healthy Families Program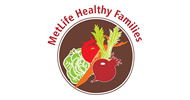 The Garden, with support from MetLife Foundation, has developed The MetLife Healthy Families Program to expand nutrition education and opportunities for exercise at the Garden. The program includes Heart Smart, which provides free information and activities at our weekly Greenmarket to promote cardiovascular health.
Location: Throughout the Garden