Current Exhibitions and Special Events
May 18 - September 8, 2013
Wild Medicine: Healing Plants Around the World, Featuring The Italian Renaissance Garden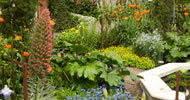 Discover how cultures around the world rely on plants for everything--from food and medicine to cosmetics--through a stunning re-creation of Europe's first botanical garden in Padua and surprising displays of healing plants featuring research by several NYBG experts. Explore a fascinating presentation of rare books and manuscripts known as herbals, as well as engaging science adventures for kids, and much more.
Location: Enid A. Haupt Conservatory
Get Your Tickets
This ticket includes all special exhibitions on day of visit.
May 18 - October 27, 2013
Four Seasons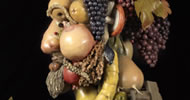 Four Seasons, in the Conservatory Courtyard, is an installation of four sculptures, each standing more than 15 feet high--Spring, Summer, Autumn, and Winter--by contemporary American artist and filmmaker Philip Haas.
Through May 26, 2013
Manolo Valdés: Monumental Sculpture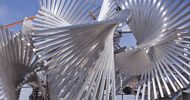 Drawing inspiration from the natural landscape of the Garden, seven towering sculptures by acclaimed Spanish artist Manolo Valdés showcase the relationship between art and nature.
April - October, 2013
The Edible Garden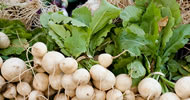 The Ruth Rea Howell Family Garden is home to The Edible Garden. Together they bring plenty of fun for adults and kids alike, with cooking demonstrations in the Whole Market ® Family Garden Kitchen; daily, family-friendly activities; and handson gardening.
Upcoming Exhibitions and Special Events
June 10, 2013
Edible Academy Family Garden Picnic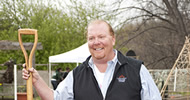 Join culinary master Mario Batali for a delightful family picnic at The New York Botanical Garden.
Ongoing Exhibitions
An Ongoing Exhibition
Plants and Fungi: Ten Current Research Stories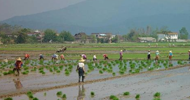 There's a lot more to the Garden than its beauty. Take a peek at some of the mysteries of the plant world that are being unraveled by our scientists.
Special Programs
An Ongoing Exhibition
''It's Your Garden'' Community Outreach Program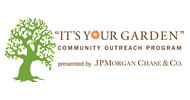 Join us at upcoming family-friendly cultural activities and programs as part of ''It's Your Garden,'' a new program of community outreach presented by JPMorgan Chase & Co.
Location: Throughout the Garden
An Ongoing Program
MetLife Healthy Families Program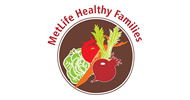 The Garden, with support from MetLife Foundation, has developed The MetLife Healthy Families Program to expand nutrition education and opportunities for exercise at the Garden. The program includes Heart Smart, which provides free information and activities at our weekly Greenmarket to promote cardiovascular health.
Location: Throughout the Garden
Annual Exhibitions and Special Events
November - January
Holiday Train Show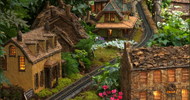 Wind through the illuminated winter wonderland of the Holiday Train Show in the Enid A. Haupt Conservatory. Explore replicas of historic landmarks as model trains speed along more than a quarter-mile of track.