Current Exhibitions and Special Events
May 17 – September 7
Groundbreakers: Great American Gardens and The Women Who Designed Them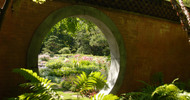 With a stunning evocation of the Abby Aldrich Rockefeller Garden in Maine, and exhibits highlighting the rich and artful history of some of the gardening world's most significant contributors, we celebrate the women who pioneered landscape and garden design, writing, and photography during the early 20th century.
What's Wonderful in Summer at NYBG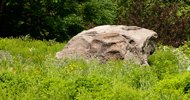 Experience the Garden's renowned landscapes, collections, and landmarks through a variety of themed tours and nature walks, from the early budding beauty of the Native Plant Garden to the award-winning Peggy Rockefeller Rose Garden.
April – October
The Edible Academy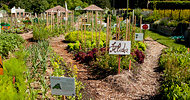 The Ruth Rea Howell Family Garden is home to the Edible Academy programs. Together they bring plenty of fun for adults and kids alike, with cooking demonstrations in the Whole Foods Market® Family Garden Kitchen; daily, family-friendly activities; and hands-on gardening.
April 19–September 21
Weird, Wild, & Wonderful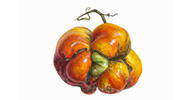 In homage to the beauty of the botanical world's most bizarre flora, the Garden invited members of the American Society of Botanical Artists to participate in a study of the eccentric, creating works of art based on visually unusual plants chosen by the artists themselves. View the results of their efforts—46 captivating paintings and illustrations of exotic specimens—on display in the Ross Gallery.
An Ongoing Program
MetLife Healthy Families Program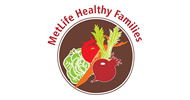 The Garden, with support from MetLife Foundation, has developed The MetLife Healthy Families Program to expand nutrition education and opportunities for exercise at the Garden. The program includes Heart Smart, which provides free information and activities at our weekly Greenmarket to promote cardiovascular health.
Location: Throughout the Garden
Sundays, July 27 & August 10
Family Dinners with Mario Batali's Chefs
A MasterCard® Priceless NY Event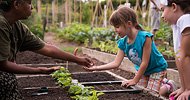 Celebrate the Edible Academy and Mario Batali's Kitchen Gardens with chefs from the Batali & Bastianich Hospitality Group's acclaimed restaurants. Each dinner features a three-course, family-style menu designed by a featured chef using fresh, seasonal ingredients. Also enjoy hands-on gardening and craft activities, live cooking demonstrations by top chefs in the outdoor Whole Foods Market® Family Garden Kitchen, and more.
An Ongoing Exhibition
''It's Your Garden'' Community Outreach Program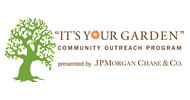 Join us at upcoming family-friendly cultural activities and programs as part of ''It's Your Garden,'' a new program of community outreach presented by JPMorgan Chase & Co.
Location: Throughout the Garden
Upcoming Exhibitions and Special Events
September 20–October 31, 2014
The Haunted Pumpkin Garden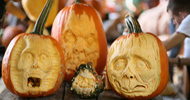 Pumpkin sculptures of spooky scarecrows, frightening spiders, sneaky snakes, and more await discovery at every turn in the Everett Children's Adventure Garden. The display includes more than 500 intricately carved pumpkins that are sure to capture your youngster's imagination.
Location: Everett Children's Adventure Garden
Get Your Tickets
This ticket includes all special exhibitions on day of visit.
October 2–26, 2014
Kiku: The Art of the Japanese Garden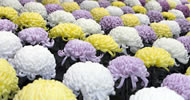 The chrysanthemum, kiku in Japanese, is the most celebrated of all Japanese fall-flowering plants, and hundreds of meticulously trained kiku will be on display in the Enid A. Haupt Conservatory. Stroll the grounds to explore a Japanese tree tour and enjoy haiku in the perennial garden. Special weekend events spotlight the arts of bonsai and ikebana, as well taiko drumming and celebrate the importance of flowers in Japanese culture.
Location: Enid A. Haupt Conservatory
Get Your Tickets
This ticket includes all special exhibitions on day of visit.
November 15, 2014–January 19, 2015
Holiday Train Show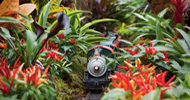 Marvel at model trains zipping around New York landmark replicas in the warm Enid A. Haupt Conservatory, stroll the spectacular grounds, enjoy hands-on holiday fun for the entire family, and get your holiday shopping done, too!
February 28-April 19, 2015
The Orchid Show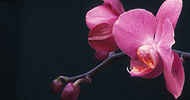 Elaborate and kaleidoscopic displays throughout the galleries of the Enid A. Haupt Conservatory explode with orchids in an amazing array of colors, shapes, sizes, and textures.
Spring, 2015
Antique Garden Furniture Fair: Antiques for the Garden and the Garden Room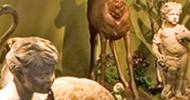 This beautiful show has been refreshed to include many new and exciting dealers specializing in sculpture, ornament, and furniture for the garden, and garden-related objects for the home. Bold and refined, contemporary and classic—and more engaging than ever.
May 16 – November 1, 2015
Frida Kahlo's Garden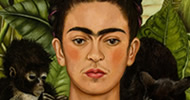 Frida Kahlo's Garden will focus on the iconic artist's engagement with nature in her native country of Mexico. The exhibition will be the first solo presentation of Kahlo's work in New York City in more than 25 years, and the first exhibition to focus exclusively on her intense interest in the botanical world.