Current Exhibitions and Special Events
February 28 – April 19
The Orchid Show: Chandeliers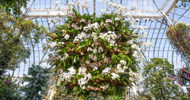 The elegance of the orchid in all its myriad forms returns to the Garden this year with an aerial display unlike any other. Explore an expanded showcase of hanging designs inside the Haupt Conservatory before stepping outside to enjoy a complementary schedule of events and activities.
Location: Enid A. Haupt Conservatory
Get Your Tickets
This ticket includes all special exhibitions on day of visit.
March & April
Orchid Evenings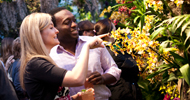 Enjoy a cocktail while viewing The Orchid Show and its thousands of spectacular flowers. This unforgettable beauty makes for one of New York City's most romantic date destinations.
What's Wonderful in Winter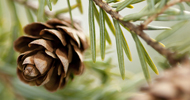 Experience the Garden's renowned landscapes, collections, events, and exhibitions through a variety of themed tours and nature walks, from wintry strolls in the 50-acre Forest to trips through the Garden's classic architecture.
Curator's Spotlight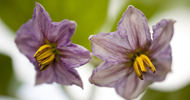 In this Garden-wide series of small installations, NYBG's curators highlight special selections from their gardens and collections, providing a glimpse into the beauty and diversity of the plant world as seen through the lens of those who cultivate it.
An Ongoing Program
MetLife Healthy Families Program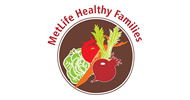 The Garden, with support from MetLife Foundation, has developed The MetLife Healthy Families Program to expand nutrition education and opportunities for exercise at the Garden. The program includes Heart Smart, which provides free information and activities at our weekly Greenmarket to promote cardiovascular health.
Location: Throughout the Garden
An Ongoing Exhibition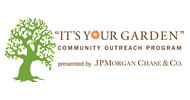 Join us at upcoming family-friendly cultural activities and programs as part of "It's Your Garden," a new program of community outreach presented by JPMorgan Chase & Co.
Location: Throughout the Garden
Upcoming Exhibitions and Special Events
April 22
Earth Day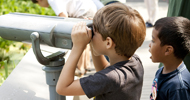 What better place to celebrate Earth Day and its gifts than at NYBG? During the day, bring the family to learn how to make and maintain a worm compost bin, create a tiny terrarium to take home, look for wildlife such as birds, frogs, and turtles—or simply enjoy the landscape of this urban oasis.
April 24 – 26
Antique Garden Furniture Fair:
Antiques for the Garden and the Garden Room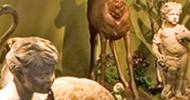 Long held as the country's most renowned stage for authentic garden antiques and rarities, the Antique Garden Furniture Fair returns to The New York Botanical Garden with an expansive collection of ornament, decorative art, and timeless furniture for the home and garden. More than 30 established exhibitors display centuries of classic design inspiration gathered from across the United States and Europe.
Location: Conservatory Tent
Get Your Tickets
This ticket includes all special exhibitions on day of visit.
May 2 & 3
Native Plant Garden Wine Weekend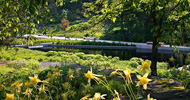 During this oenophile's weekend, purchase a souvenir wine glass to join us for a flight of palate-pleasing local wines from New York State vintners while experts on winemaking and viticulture invite you to join the conversation during presentations of their crafts. As you sip your wine, enjoy snacks for purchase and live acoustic music.
May 9 & 10
Mother's Day Weekend Garden Party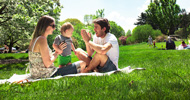 Treat mom to the day out that she deserves! In fact, bring the whole family for live music, games, picnicking, and more—all surrounded by the most spectacular spring landscape New York has to offer.
April – October
The Edible Academy Programs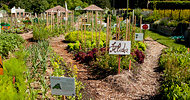 The Ruth Rea Howell Family Garden is home to the Edible Academy programs. Together they bring plenty of fun for adults and kids alike, with cooking demonstrations in the Whole Foods Market® Family Garden Kitchen; daily, family-friendly activities; and hands-on gardening.
May 16 – November 1
FRIDA KAHLO: Art, Garden, Life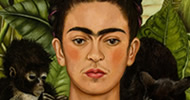 FRIDA KAHLO: Art, Garden, Life will focus on the iconic artist's engagement with nature in her native country of Mexico. The exhibition will be the first solo presentation of Kahlo's work in New York City in more than 10 years, and the first exhibition to focus exclusively on her intense interest in the botanical world.
Location: Enid A. Haupt Conservatory
Get Your Tickets
This ticket includes all special exhibitions on day of visit.
May – November
Frida al Fresco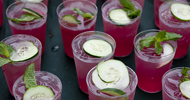 Enjoy these festive nights out at the Garden by experiencing FRIDA KAHLO: Art, Garden, Life after hours. Transport yourself to Mexico without leaving New York via live music performances, Kahlo-inspired items from Shop in the Garden, an outdoor Tequila Bar, and delicious Mexican fare inspired by Kahlo's own recipes, all enjoyed with a complimentary cerveza.