Current Exhibitions and Special Events
May 16 – November 1
FRIDA KAHLO: Art, Garden, Life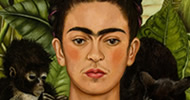 FRIDA KAHLO: Art, Garden, Life will focus on the iconic artist's engagement with nature in her native country of Mexico. The exhibition will be the first solo presentation of Kahlo's work in New York City in more than 10 years, and the first exhibition to focus exclusively on her intense interest in the botanical world.
Location: Enid A. Haupt Conservatory
Get Your Tickets
This ticket includes all special exhibitions on day of visit.
May – November
Frida al Fresco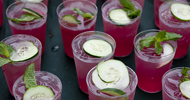 Enjoy these festive nights out at the Garden by experiencing FRIDA KAHLO: Art, Garden, Life after hours. Transport yourself to Mexico without leaving New York via live music performances, Kahlo-inspired items from Shop in the Garden, an outdoor Tequila Bar, and delicious Mexican fare inspired by Kahlo's own recipes, all enjoyed with a complimentary cerveza.
May 29 – 31
Annual Science Open House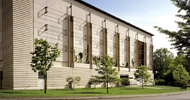 Garden scientists perform cutting-edge research both in New York and at amazing locations around the world. Enjoy behind-the-scenes tours and see their work through the eyes of our scientists during this once-a-year event.
What's Wonderful in Spring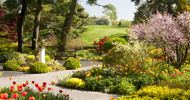 Experience the Garden's renowned landscapes, collections, and landmarks through a variety of themed tours and nature walks, enjoying spring's return in a landscape of flowers and greenery.
Curator's Spotlight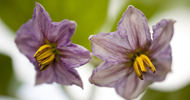 In this Garden-wide series of small installations, NYBG's curators highlight special selections from their gardens and collections, providing a glimpse into the beauty and diversity of the plant world as seen through the lens of those who cultivate it.
An Ongoing Program
MetLife Healthy Families Program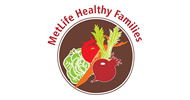 The Garden, with support from MetLife Foundation, has developed The MetLife Healthy Families Program to expand nutrition education and opportunities for exercise at the Garden. The program includes Heart Smart, which provides free information and activities at our weekly Greenmarket to promote cardiovascular health.
Location: Throughout the Garden
An Ongoing Exhibition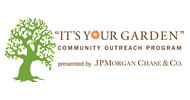 Join us at upcoming family-friendly cultural activities and programs as part of "It's Your Garden," a new program of community outreach presented by JPMorgan Chase & Co.
Location: Throughout the Garden
Upcoming Exhibitions and Special Events
April – October
The Edible Academy Programs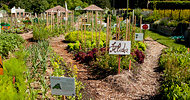 The Ruth Rea Howell Family Garden is home to the Edible Academy programs. Together they bring plenty of fun for adults and kids alike, with cooking demonstrations in the Whole Foods Market® Family Garden Kitchen; daily, family-friendly activities; and hands-on gardening.
June 6 & 7
Rose Garden Weekend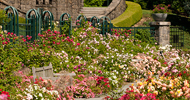 Come June, the Peggy Rockefeller Rose Garden is a sea of warm color, flush with the reds, whites, yellows, and pinks of nearly 700 rose cultivars. In celebration of the delicate beauty that defines this collection, as well as the peak of its seasonal color, stop by for two days of live music, plant care demonstrations and tours with expert rosarians, and light summer refreshments in the shade of the garden's overlooks.
Location: In the Peggy Rockefeller Rose Garden
Get Your Tickets
This ticket includes all special exhibitions on day of visit.
June 20
Canciones de mi Padre (Songs of My Father) Concert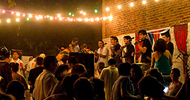 Bring a picnic blanket and set up under the stars for a relaxed evening of food, music, and the continued celebration of Mexican heritage at the heart of our summer exhibition, FRIDA KAHLO: Art, Garden, Life. Dad won't want to miss this throwback to the heyday of Linda Ronstadt with a performance of her landmark album of traditional Mexican folk songs—the top selling non-English album in American history—by The Villalobos Brothers.
Location: On Daffodil Hill
Get Your Tickets
This ticket includes all special exhibitions on day of visit.
September 18
Native Plant Summit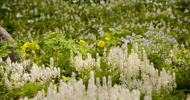 The Northeastern U.S. hosts a rich diversity of native plants, many of which play essential roles for humans and the environment. Alarmingly, a number of these species are declining, often becoming imperiled as a result. This symposium will address our dearth of knowledge by bringing together experts and interested members of the public to present and discuss the state of the area's plant species.