Current Exhibitions and Special Events
May 16 – November 1
FRIDA KAHLO: Art, Garden, Life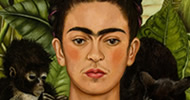 FRIDA KAHLO: Art, Garden, Life will focus on the iconic artist's engagement with nature in her native country of Mexico. The exhibition will be the first solo presentation of Kahlo's work in New York City in more than 10 years, and the first exhibition to focus exclusively on her intense interest in the botanical world.
Location: Enid A. Haupt Conservatory
Get Your Tickets
This ticket includes all special exhibitions on day of visit.
May – November
Frida al Fresco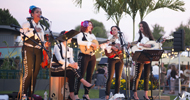 Enjoy these festive nights out at the Garden by experiencing FRIDA KAHLO: Art, Garden, Life after hours. Transport yourself to Mexico without leaving New York via live music performances, Kahlo-inspired items from Shop in the Garden, an outdoor Tequila Bar, and delicious Mexican fare inspired by Kahlo's own recipes, all enjoyed with a complimentary cerveza.
A Million Stories, a Million Visitors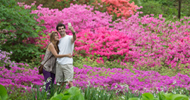 After more than a century at the forefront of New York City's cultural landscape, The New York Botanical Garden now serves as home to decades of moments and memories, each one an important scene in the ongoing story that defines this iconic institution. In honor of that story, and in celebration of our upcoming 125th anniversary in 2016, NYBG strives to introduce a landmark number of annual visitors to the Garden—welcoming 1.25 million people to this urban oasis in 2015.
What's Wonderful in Summer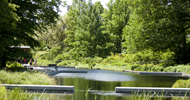 Experience the Garden's renowned landscapes, collections, and architecture through a variety of themed tours and nature walks, enjoying summer in a lush landscape of bright greenery.
Curator's Spotlight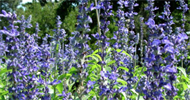 In this Garden-wide series of small installations, NYBG's curators highlight special selections from their gardens and collections, providing a glimpse into the beauty and diversity of the plant world as seen through the lens of those who cultivate it.
An Ongoing Program
MetLife Healthy Families Program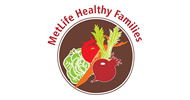 The Garden, with support from MetLife Foundation, has developed The MetLife Healthy Families Program to expand nutrition education and opportunities for exercise at the Garden. The program includes Heart Smart, which provides free information and activities at our weekly Greenmarket to promote cardiovascular health.
Location: Throughout the Garden
An Ongoing Exhibition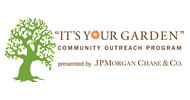 Join us at upcoming family-friendly cultural activities and programs as part of "It's Your Garden," a new program of community outreach presented by JPMorgan Chase & Co.
Location: Throughout the Garden
Upcoming Exhibitions and Special Events
April – October
The Edible Academy Programs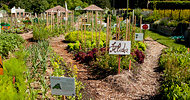 The Ruth Rea Howell Family Garden is home to the Edible Academy programs. Together they bring plenty of fun for adults and kids alike, with cooking demonstrations in the Whole Foods Market® Family Garden Kitchen; daily, family-friendly activities; and hands-on gardening.
July 11 & 12
¡Viva la Frida! Weekend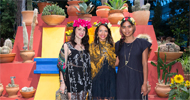 Bring your Frida fashion savvy for a fun-filled celebration of the life, style, and spirit of Frida Kahlo. Enjoy live mariachi performances by the women of Flor de Toloache, join in a Frida Look-Alike Contest (children and Diegos welcome!), and craft your own flower crown as you take in the fun with Frida impersonators.
July 16
Frida al Fresco LGBT Night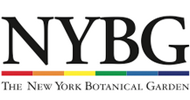 LGBT @ NYBG is a series of events celebrating the LGBT community and its allies. Join us for a special Frida al Fresco evening and enjoy mingling with friends, colleagues, and families, or meeting someone new.
Sundays, July 19, August 9, and September 13
Family Dinners with Mario Batali's Chefs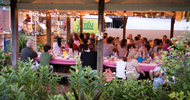 Enjoy a garden-to-table meal prepared by chefs from the Batali & Bastianich Hospitality Group's acclaimed restaurants. Each dinner features a three-course, family-style menu designed by a featured chef using fresh, seasonal ingredients. Also enjoy hands-on gardening and craft activities alongside live cooking demonstrations by top chefs in the outdoor Whole Foods Market® Family Garden Kitchen. Programming geared for kids ages 4 to 12.
September 18
Native Plant Summit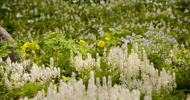 The Northeastern U.S. hosts a rich diversity of native plants, many of which play essential roles for humans and the environment. Alarmingly, a number of these species are declining, often becoming imperiled as a result. This symposium will address our dearth of knowledge by bringing together experts and interested members of the public to present and discuss the state of the area's plant species.
November 21, 2015 – January 18, 2016
Holiday Train Show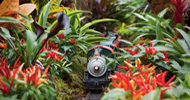 Marvel at model trains zipping around New York landmark replicas in the warm Enid A. Haupt Conservatory, stroll the spectacular grounds, enjoy hands-on holiday fun for the entire family, and get your holiday shopping done, too!
February 27 – April 17, 2016
The Orchid Show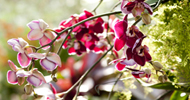 During this stunning annual Garden tradition, explore an expanded showcase of magnificent orchids inside the Haupt Conservatory before stepping outside to enjoy a complementary schedule of events and activities.