Current Exhibitions and Special Events
November 21, 2015 – January 18, 2016
Holiday Train Show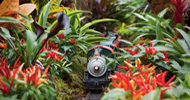 Enchanting model trains zip through a display of 150 landmarks, each re-created with bark, leaves, and other natural materials—all under the twinkling glow of the Enid A. Haupt Conservatory. This year's exhibition features 3,000 square feet of additional exhibition space, making room for dozens of new trains, bridges, and tracks.
Location: Enid A. Haupt Conservatory
Get Your Tickets
This ticket includes all special exhibitions on day of visit.
Select Friday & Saturday Evenings, Nov. – Jan.
Bar Car Nights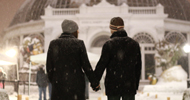 On these nights exclusively for adults 21 and over, the wintry landscape of NYBG sets the scene for festive and romantic outdoor adventures, with an after-dark viewing of the Holiday Train Show® as the centerpiece.
October 31 – November 29, 2015
Kiku: Spotlight on Tradition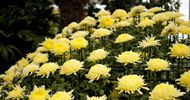 The chrysanthemum, kiku in Japanese, is the most celebrated of all Japanese fall-flowering plants, and the meticulously trained kiku will be on display in the Bourke-Sullivan Display House at the Nolen Greenhouses for Living Collections.
NYBG/125: NYBG Turns 125 in 2016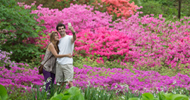 After more than a century at the forefront of New York City's cultural landscape, The New York Botanical Garden now serves as home to decades of moments and memories, each one an important scene in the ongoing story that defines this iconic institution. In honor of that story, and in celebration of our upcoming 125th anniversary in 2016, NYBG invites you to share your favorite Garden memories.
November 21, 2015 – July 31, 2016
Celebrating The New York Botanical Garden: 125 Years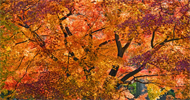 For more than 13 years, Larry Lederman, photographer and member of NYBG's Board of Advisors, has been observing and photographing the Garden in all seasons and at all times of day. The captivating new photographs on view during this exhibition convey his unique artistic vision and the unparalleled natural beauty of NYBG at its most splendid. These images are a tribute to the Garden's history and a prologue to its exciting future.
What's Wonderful in Fall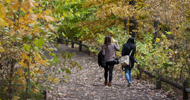 With the changing leaves and crisp fall air comes a season packed with exciting exhibition programs, after-dark events, and outdoor activities to bring urban explorers back to nature.
Curator's Spotlight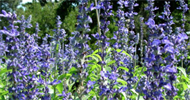 In this Garden-wide series of small installations, NYBG's curators highlight special selections from their gardens and collections, providing a glimpse into the beauty and diversity of the plant world as seen through the lens of those who cultivate it.
An Ongoing Program
MetLife Healthy Families Program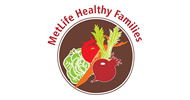 The Garden, with support from MetLife Foundation, has developed The MetLife Healthy Families Program to expand nutrition education and opportunities for exercise at the Garden. The program includes Heart Smart, which provides free information and activities at our weekly Greenmarket to promote cardiovascular health.
Location: Throughout the Garden
Upcoming Exhibitions and Special Events
December 11, 2015
Winter Wonderland Ball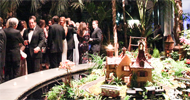 Now in its 17th year, the Winter Wonderland Ball remains NYC's most fashionable party of the holiday season, a blacktie event featuring cocktails, dinner, and dancing in sight of the Haupt Conservatory's twinkling holiday display.
January 23 – February 21, 2016
Wild Medicine in the Tropics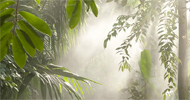 Explore the Enid A. Haupt Conservatory's World of Plants to discover plants used for health and wellness. The award-winning companion app, Wild Medicine, gives you an in-depth look at the medicinal qualities of some of the most important plants featured in the permanent collection. The Wild Medicine app is a Gold Winner, Mobile Applications, 2014 Media & Technology Muse Award, American Alliance of Museums.
February 27 – April 17, 2016
The Orchid Show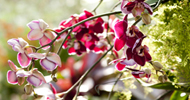 During this stunning annual Garden tradition, explore an expanded showcase of magnificent orchids inside the Haupt Conservatory before stepping outside to enjoy a complementary schedule of events and activities.
April 29 – May 1, 2016
Antique Garden Furniture Fair:
Antiques for the Garden and the Garden Room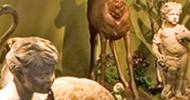 Long held as the country's most renowned stage for authentic garden antiques and rarities, the Antique Garden Furniture Fair returns to The New York Botanical Garden with an expansive collection of ornament, decorative art, and timeless furniture for the home and garden. More than 30 established exhibitors display centuries of classic design inspiration gathered from across the United States and Europe.