22nd Annual Winter Lecture Series: Adapting to a New Climate
Three Thursdays, January 27, February 24, & March 31, 2022
10:30–11:30 a.m. ET | Online & Ross Hall
This year's speakers explore proactive and intentional approaches that address the changing climate and environmental challenges we are facing now-not just beautifying landscapes but repairing and strengthening them.
Kate Orff: Mending the Landscape
January 27, 2022 | Online

For Kate Orff, landscape architects must do more than "beautify"—they must help reset ecosystems to reconnect people to each other through ecological-social design.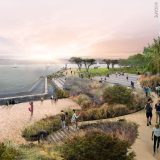 Claudia West: Rebuilding Abundance
February 24, 2022 | Ross Hall

Claudia West will share the scientific models and hands-on techniques her landscape design firm, Phyto Studio, applies to create rich and stable plantings while tackling maintenance challenges.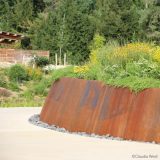 James Burnett: Envisioning Landscapes: Making the Unseen Seen
March 31, 2022 | Ross Hall

James Burnett will discuss how landscapes can transform cities and strengthen communities, while addressing issues of access, equity, and health in public spaces.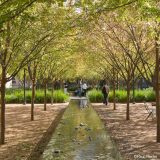 We offer Continuing Education credits (CEUS) for LACES for successful completion of each course in this series.
CART Interpretation will be provided at these events. For accommodation requests related to a disability, questions, comments, or more information about the accessibility of these events, please contact Lisa Whitmer at access@nybg.org or 718.817.8765.
Funded in part by the Barbara Cushing Paley Fund