Mother's Day Weekend Garden Party
Saturday, May 12, 2018 – Sunday, May 13, 2018
10 a.m. – 5 p.m.
Our Biggest Garden Party Ever!
Treat mom to the day out that she deserves! In fact, bring the whole family for live music, games, picnicking, and more—all surrounded by the most spectacular spring landscape New York has to offer.
Spring Season sponsored by            Media Partners: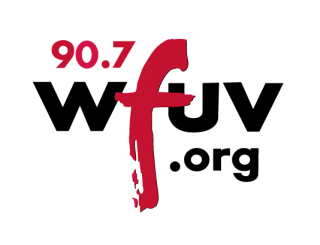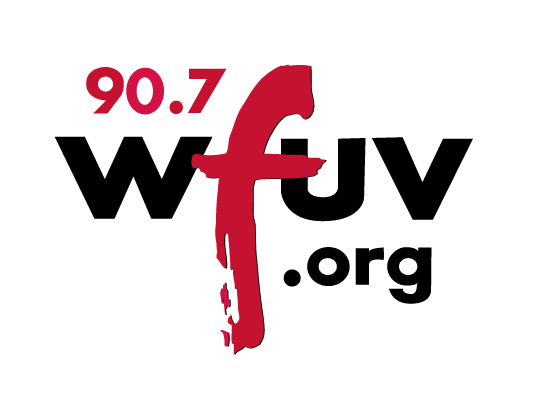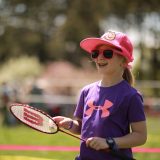 Games & Outdoor Fun
Throughout the day on Daffodil Hill

Have a go at favorite garden party games like croquet and bean bag toss. 'Hit the links' on our mini-golf putting greens, and enjoy our big backyard by playing some classic games like ladder toss and giant chess.
Make a Card for Mom
Clay Pavilions
Create and decorate a card for mom on her special day or pick up a palette and let the Garden be your muse.
Giant Chess
Clay Pavilions
Engage your family and friends in a giant game of strategy!
Chalk Drawing
By the Children's Adventure Garden Waterfall
Get creative and make your own chalk masterpiece!
Family Photography
Across from Clay Pavilions
Freeze Frame photographers will be on hand to snap pictures of your family with the brilliant spring garden as your backdrop. Souvenir photographs will be available on the spot for purchase to be sure you remember your special day!
Face Painting
11 a.m.–4:30 p.m.
At the Base of Crabapple Path
Get your face painted with a whimsical design in the spirit of spring.
Featured six times in NY Family Magazine, and highlighted by Time Out New York Kids as one of the top six best party entertainers in NYC, Face Art by Melissa is NYC's premier face painting company! From princess and super hero parties to large scale sports events for The NY Rangers at Madison Square Garden, The Knicks, and the New York City Football Club in Yankee Stadium, Melissa and her team of amazing artists are ready to transform your guests with an experience they won't forget!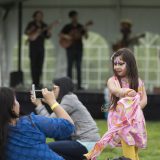 Live Family Entertainment
12, 1, 2, 3, & 4 p.m.
On Daffodil Hill Stage

Live music and kid-friendly science performances throughout the weekend set the scene for families and visitors of all ages.
Moonshine Falls
12, 2, & 4 p.m.
Drawing from the canon of bluegrass standards, as well as writing songs that fit seamlessly with those of yesterday, the members of Moonshine Falls create a sound steeped in tradition without drowning in it.
Mad Science: "Fire & Ice" and "Spin, Pop…Boom!"
1 & 3 p.m.
Get ready for some fun science-themed shows that will amaze and entertain. "Fire & Ice" will teach you about the properties of fire and combustion, while "Spin, Pop…Boom!" will feature spectacular chemical reactions.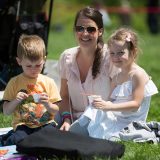 Brunch & Dining
Picnic on Daffodil Hill while enjoying the delicious offerings for sale from various food trucks, or join us for an exclusive sit-down brunch provided by STARR Events. Wine and beer will also be available for purchase to help you enjoy your afternoon at the Garden.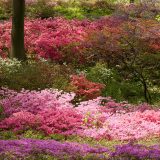 Tours, Walks, Floral Design, & More
Learn about birds and butterflies and explore the Native Plant Garden and Azalea Garden on these fascinating tours. By the Conservatory Courtyard, enjoy light music and learn about floral centerpieces with a demonstration of expert techniques.
Tours & Walks
Bird Walk
Saturday; 11 a.m.
Meet at the Reflecting Pool at the Leon Levy Visitor Center
The diverse habitats of the Botanical Garden offer visitors a chance to see dozens of species of birds throughout the year. Bring your binoculars and walk the Garden grounds with an expert to learn about bird-friendly habitats, migrating species, and birds that make a permanent home at the Garden. Also look out for butterflies looking for nectar in the Garden's flowers!
Azalea Garden Tour
12:30 p.m.
Meet at the Reflecting Pool at the Leon Levy Visitor Center
Join us for a guided tour of the 11-acre site that offers an encyclopedic collection of the world's azaleas planted along a broad hillside punctuated by rock outcrops and shaded by mature native trees.
Native Plant Garden Tour
2:30 p.m.
Meet at the Reflecting Pool at the Leon Levy Visitor Center
Join a tour guide for an insider's view of the Native Plant Garden. Enjoy a mosaic of nearly 100,000 native trees, wildflowers, ferns, and grasses designed to flourish in every season.
Conservatory Courtyard
Enjoy a classic lawn game, music, and floral demonstrations by Garden experts. On Sunday, settle down and relax with the Book Nook.
Light Music
12-5 p.m.
On the Conservatory Plaza
Phonograph DJ
Phonograph DJ MAC provides two period disc phonographs and plays 78's circa 1900-1929 for an engaging musical experience.
Floral Arranging Demonstrations: Centerpieces
12 & 2 p.m.
In the Perennial Garden
Partake in a demonstration on crafting a beautiful table centerpiece bouquet for mom with Trish O'Sullivan, the Garden's Floral Design program coordinator.
About the instructor: As one of New York City's foremost names in floral design for the past 25 years Trish O'Sullivan continues to define the landscape of imagination in floral design, living walls and interior/exterior landscaping. Trish has taught and mentored  students in the Garden's Floral Design program for more than ten years.
Book Nook
Sunday, May 14 only
11 a.m.–4 p.m.
Conservatory Lawn
Take a break from the fun and games to read some children's books, specially selected from the Mertz Library Collection. Borrow a book for a bit, and learn more about the Library's resources for your next visit.
A Toast to Mom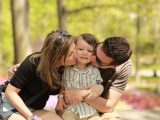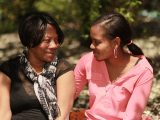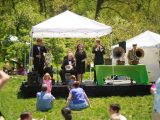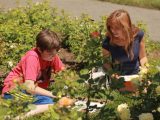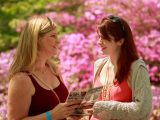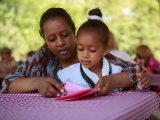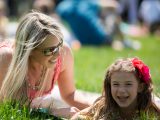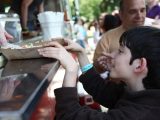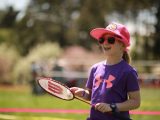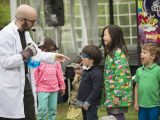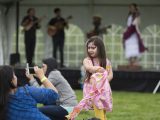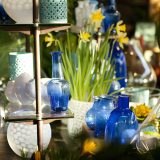 Shop for Mom
Visit NYBG Shop for a wide selection of gifts, home decor, plants, and more to make mom's day out that much better.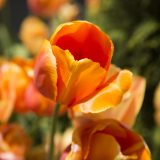 Support NYBG at Saks Glam Gardens
Saks is supporting NYBG, the official cause partner of Saks Glam Gardens, in its global mission to study the science of flowers and protect the natural essence of fragrance. From May 7 to 14, 10% of sales in the New York flagship benefit the New York Botanical Garden.*
Disclaimer: *Saks Fifth Avenue will donate to the New York Botanical Gardens an amount equal to ten percent (10%) of all sales (excluding taxes, returns, refunds, credits, chargebacks, shipping and handling charges, and purchases using gift cards or gift certificates), up to a maximum donation of $25,000.00, from the sale of merchandise in Saks' department store located at 611 Fifth Avenue, New York, New York on Sunday, May 7th through Sunday, May 14th, 2017.