Orchid Nights
Saturdays, March 18 (SOLD OUT), 25 (SOLD OUT), April 1 (SOLD OUT), 8 (SOLD OUT), 15 (SOLD OUT) & 22 (SOLD OUT)
Best Available: Fridays, April 14 & 21
7–10 p.m.
(Entry Times at 7, 7:30 & 8 p.m.)
New York's Favorite Orchid Night Out Returns!
Immerse yourself in a mesmerizing array of orchids at New York City's most fantastical night out. Step into acclaimed artist Lily Kwong's vibrant vision and feel enwrapped in thousands of orchids providing a connection to the natural world. Kwong's design for The Orchid Show's 20th year is inspired by her ancestral connections to nature and presents a meditative and captivating design of orchids enfolded into rolling mountains throughout the historic Enid A. Haupt Conservatory. Visiting the exhibition in the evening, with a cocktail at hand, underneath the twinkle of the Conservatory, provides a picture perfect evening of beauty.
Ticket Information
Non-Member Adults (21+) $39 | Patron/Member Adults (21+) $29
Orchid Nights are for adults 21 and over. Advanced purchase recommended to guarantee admission; events do sell out. When purchasing a ticket, select an entry time to enter the Conservatory to view The Orchid Show. You may arrive anytime between 7–10 p.m. to enjoy the evening, although entry into the Conservatory is at the time indicated on your ticket.
Enjoy Signature Drinks and Pre-Exhibit Dinner
Purchase a signature cocktail, beer, wine, and more from one of our seasonal bars. On Saturday nights, enjoy a meal or light bite at the Hudson Garden Grill. Make your reservations on opentable.com
Bring the experience of The Orchid Show: Natural Heritage home by making our signature cocktails for friends and family! Download the recipes below and let us know what you think online with #OrchidNYBG!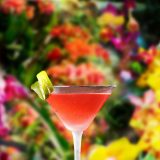 Live from the Garden: Bloom Thru by ADÀI
Conservatory Plaza
7, 8, & 9 p.m.

Internationally acclaimed musician ADÀI invites you into the bright and bold world of The Orchid Show: Natural Heritage with a blend of high energy, contemporary beats, vocals, and instrumentals.
ADÀI is an ElectroPop producer, DJ, singer, songwriter in NYC/Beijing, who explores the concept of Cpop by blending the roots of Chinese/Pan-Asian music with her unique electronic touch.
Starting in 2017, ADÀI established herself as a singer/songwriter and producer in the Chinese pop music industry, with a total of 60+ million streams across Chinese platforms, including QQ music and NetEaseCloud. She had a couple syncs in theater films and TV shows, appeared on the Youku music show Chuang!, and was a main stage feature at major music festivals. As a producer and songwriter, she has worked with big name artists including Sunnee 杨芸晴, Huang Ling 黄龄, and Ren Suxi 任素汐.
Starting in 2021, ADÀI moved to NYC for a graduate program at Berklee NYC School of Music to start a new track as a producer/DJ. She has a sweeter musical persona, Adai Song, who performs softer pop music.
Bloom Thru is a 45-minute stage show featuring singer/DJ ADÀI, musicians, and dancers, and is told in three acts beginning with traditional tunes blended with modern, Asian-Fusion EDM music.
Bloom Thru Cast
Supporting Musicians
SHI
Yuxuan Shi, a songwriter, producer and Gu Zheng player in NYC, devotes herself to integrating Gu Zheng with modern technology,blurring music genres across physical/cultural borders. Shi combines experimental electronics, hip-hop, and other modern pop music with traditional Gu Zheng, creating an incredible chemical reaction that received broad praise from academia and industry.
Wei Sun
Principal Guzheng player in a Chinese music ensemble of New York. Wei Sun is a Principal Guzheng player in a Chinese music ensemble of New York, a certified senior teacher of Guzheng, and a member of China National Instrumental Association and the International Guzheng Association. Wei performs for the Broadway Musical show and is the co-founder of the trio band—StringsW and Miss.
Dancers
Wen Li
Wen (Coco) Li is the Owner/ Director of Sunshine Dance Studio, professional dancer, and American Ballet Theatre certified teacher. She earned her BFA in Dance Performance from Singapore NAFA and trained at ABT Ballet School. For the past 12 years, Li has coached and choreographed contemporary dance groups in Singapore, China, and the U.S., and has received awards at the Singapore Festival of Arts and the Singapore Youth Festival.
Ning Liao
Hsiao-Ning (Ning) Liao is a dancer, choreographer, model and artist from Taiwan, now based in New York City. Ning started her dance training at Broadway Dance Center, and completed her study from TWU with a B.A. in Dance. Liao has performed in several showcases, including Sybarite, Dance to the Moon at House of Yes, and Culture Lab, LIC. Ning's goal as a dancer, choreographer, and artist is to give her ideas, love, and energy through movements while inspiring others' creativity, love, and passion for life.
Shunning Huang
Shuning Huang, born and raised in Nanjing, China, received her MA in Dance Education from New York University, and BA in Dance Studies from Beijing Dance Academy. She started formally studying Chinese dance and ballet at the age of 6, and shifted her focus to modern dance from undergraduate school to continue her studies, her training encompasses Chinese (classical and folk), Modern/Contemporary, Ballet, and Jazz Dance. As an educator, Huang strives to create a more effective learning environment for her students. She believes that dance is a form of expression that has no boundaries and allows for different sparks to emerge.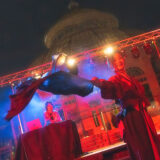 Cocktails & Calligraphy
Visitor Center
7–10 p.m.

Take art home with you! Join an artist from the New York Chinese Cultural Center for a hands-on Chinese calligraphy and ink brush painting workshop.
The workshop will feature Chinese characters inspired by the exhibition. Founded in 1974, the New York Chinese Cultural Center (纽约新苗文艺中心), a nonprofit cultural and educational institution, is dedicated to deepening the understanding and appreciation of Chinese culture through the arts in the global and local communities.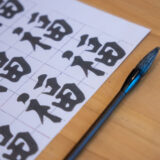 Join the Young Garden Circle for Orchid Nights
Are you between the ages of 21 and 40, and want to get more involved at NYBG? Join the Young Garden Circle today for special opportunities to socialize, network, and enjoy the best of the Garden throughout the seasons.
YGC members and their guests may purchase discounted tickets to NYBG Orchid Nights and have the opportunity to enjoy our exclusive YGC Cocktails and Conversation reception at the Hudson Garden Grill on April 8.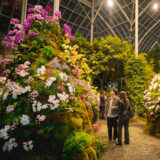 About The Orchid Show
Featuring the design of former NYBG Continuing Education student and acclaimed artist Lily Kwong, whose work is at the intersection between landscape, wellness, and art, connects people to nature through transformative projects and site-specific botanical art installations.