Botanical Art & Illustration Classes
Channel your creativity through botanical art.
Contemporary botanical art captures the beauty of the natural world with precision, and our extraordinary instructors share their expertise in this nurturing yet rigorous program. NYBG offered North America's first formal botanical art certificate program, and has remained a leader in the discipline for more than three decades.
Whether you're looking to take botanical art classes for personal enrichment or a professional credential, NYBG is the place for you.
The Botanical Art & Illustration Certificate is a prestigious indicator of mastery and accomplishment. Required courses provide a solid foundation in scientifically accurate drawing based on observation and fine art techniques. Those who achieve the highest level of skill receive a Certificate in Botanical Art & Illustration with Honors, an indication of superior work.
During the course of our botanical art classes, students will:
Acquire skills in drawing and/or painting accurately and beautifully.
Develop techniques needed to re-create amazing detail, natural color, and convincing form.
Gain knowledge of basic morphological features of plants.
Learn elements of successful composition—whether for scientific illustration or fine artwork.
Through electives, learn the history of botanical art, and explore various specialty subjects.
Develop a personal aesthetic and strong artistic identity.
Enjoy access to the exceptional collection of botanical art in the Garden's LuEsther T. Mertz Library and the library of the American Society of Botanical Artists.
Student Testimonial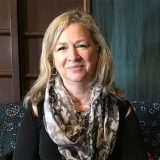 The NYBG Botanical Art & Illustration Program was highly intense and thoroughly rewarding. Although I have my Master's in Art, I learned so much more about color theory, composition,
and drawing from the helpful and knowledgeable instructors. Since graduating from the program, I have exhibited nationally—one of my paintings received the Roth Award for Distinction
at Filoli Gardens in San Francisco—and taught watercolor classes at local libraries and Adult Ed programs.
Liz Fusco
2017 Graduate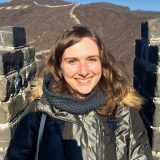 I've always loved drawing plants and the natural world but wanted some professional guidance before jumping into a career in art. The experienced and accomplished artists-instructors at NYBG have given me invaluable feedback and advice. I am now a full-time freelance scientific illustrator looking forward to a bright future!
Jennifer Deutscher
2017 Graduate