Fellows, Scholars, & Interns 2017
Timothy Lorek, is a Ph.D. candidate in the Department of History at Yale University. His dissertation, "Developing Paradise: Agricultural Science in the Conflicted Landscapes of Colombia's Cauca Valley, 1927-1967," examines international networks of agricultural development from an historical perspective. By looking at an economically significant subtropical river valley in southwest Colombia, Timothy examines aspirations of development, transnational circuits of agronomy, landscape transformation, and agrarian politics in this river valley, once hailed by Humboldt as the "paradise of the Americas." He is also co-organizer of the international history conference, "Traveling Technocrats: Experts and Expertise in Latin America's Long Cold War," held at Yale University in October 2016 and from which he is co-editing a forthcoming volume. He is interested in the history of plant breeding, cultural conceptions of conservation and the agrarian environment, and exchanges between Latin America and the United States. He is currently on the trail of Saccharum spontaneum, wild sugarcane collected in Asia and used as a critical component of sugarcane breeding programs during the twentieth century.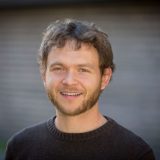 J'Nese Williams, is a Ph.D. candidate studying the History of Science and Modern British History at Vanderbilt University. Her dissertation focuses on colonial botany and is entitled "The Texture of Empire: British Colonial Botanic Gardens and the Uses of Science in the Late-18th and Early-19th Centuries." She adopts a local view to demonstrate how British colonial governments, botanic gardens, and private organizations and individuals collaborated to produce and implement plant policy before the centralization of imperial governance. These gardens traditionally have been studied as part of a system that managed plant wealth for the benefit of the empire, but by highlighting the local impact of the gardens' activities, this study will add to our understanding of both the production and use of colonial science. J'Nese's work also includes the experiences of botanic garden workers, including individuals of low social status, and their efforts to gain recognition for their skills, and in some cases, earn a scientific reputation.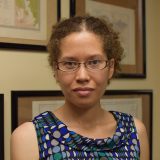 Madeline DeDe-Panken is a doctoral student in the American history program at the CUNY Graduate Center, focusing on women and gender. She holds a Masters degree in American history from Clark University and will be serving as a Graduate Teaching Fellow at Lehman College starting Fall 2017. Madeline's research looks at gender and botanical work, exploring the purpose and meaning of nonprofessional botanical communities at the turn of the twentieth century, both for individuals involved and as part of broader cultural shifts toward scientific modes of inquiry and professionalization. As a Mellon Junior Fellow, she is analyzing the Mertz Library's extensive collections of individuals' papers, club publications, and periodicals. Her study is entitled: "Useful Devotions: Women and Mycological Work, 1870–1920."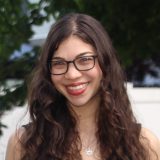 Christine Griffiths is a Ph.D. Candidate in Early Modern Material Culture at Bard Graduate Center in New York. Her dissertation, "From Garden to Toilette: Cultivating Perfume in Early Modern England," follows raw materials, including roses and varieties of citrus, from their initial cultivation or importation to their subsequent use in the production of perfume. Her interdisciplinary study, which draws on approaches from the histories of science and medicine, art history, and anthropology, seeks to re-materialize ephemeral fragrances through physical engagement with the constituent raw materials and processes of making both gardens and perfume. Drawing on the rich holdings of early modern printed books in the LuEsther T. Mertz Library at the NYBG, Christine will research factors that contributed to the flowering of perfume in England during the 17th and 18th centuries including, the domestication of foreign aromatic plants, changes in horticultural technology, and the dissemination of knowledge about gardening and perfumery via women and refugee communities. The living collections of the NYBG also offer the opportunity to address questions about plant growth and climate as discussed by early modern gardeners and natural philosophers.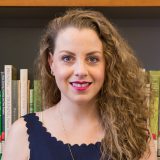 Eli McClain, is a Junior at the Macaulay Honors College at Hunter College, majoring in History and Sociology. During the 2016-2017 academic year, Eli was an intern at the New York Hall of Science, where he specialized in early childhood education and access programming. In addition to his internship, he has continued to serve as a School Program Educator at The Fraunces Tavern Museum, a position he has held since October of 2015. In both positions Eli has gained experience with teaching in alternative settings using object based learning methods. Eli's research project at NYBG during the Summer of 2017, centers around the study of the Mertz Library's rich collection of printed materials related to New York's urban gardening programs. His study entitled, "Printings to Plantings: The Role of Printed Materials in New York's Urban Gardening Programs", seeks to illustrate the vital ties between social movements and the printed materials they produce to survive.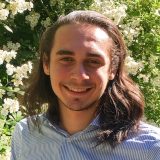 Elizabeth Hyde, is Professor of History in the Department of History, Kean University, New Jersey. Dr. Hyde joined the Kean faculty in 2007 after having received her Ph.D. and A.M., in History from Harvard University, and B.A. in History, from West Virginia University. While her primary area of expertise focuses on the history of France in the early modern period, as well as garden history and women's history, she has taught various courses, including classes on Western Civilization; Europe in the Renaissance; Europe in the 17th and 18th Century; and Witchcraft in the Western Tradition. She is the author of Cultivated Power: Flowers, Culture, and Politics in the Reign of Louis XIV (University of Pennsylvania Press, 2005), and editor and contributor to A Cultural History of Gardens in the Renaissance, 1400-1650, published in the series The Cultural History of Gardens (Bloomsbury, 2013) At NYBG, Dr. Hyde is gathering further information for a new book entitled, Of Monarchical Climates and Republican Soil: Nature, Nation, and Botanical Diplomacy in the Franco-American Atlantic World. This publication will explore the cultural and political dimensions of trans-Atlantic botanical exchange of plants, trees, and knowledge in the 18th century through the work of French botanist André Michaux and his American counterparts.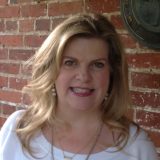 CUNY-NYBG Humanities Institute Graduate Research Fellows
Amelia Greene is a doctoral candidate in the English Department at The Graduate Center, CUNY. She holds a Masters degree in 19th-century Literature from the University of Oxford, and a Bachelors degree in English and Anthropology from Barnard College, Columbia University. She is currently serving as a Writing Across the Curriculum Fellow at Brooklyn College, CUNY, where she also served as a Graduate Teaching Fellow in composition and 19th-century British literature. Her work is forthcoming in William James Studies (October 2017) and Gender and Environment in Science Fiction (Palgrave 2018). She presented excerpts from her doctoral research at the International Conference on Romanticism ("Romantic Relations," 2014); the annual conference of the North American Society for the Study of Romanticism ("Romantic Discontents," 2016); the John Clare Society conference ("John Clare in Space: Poetry, Nature and Contemporary Culture," 2014); and Romanticism and Eighteenth Century Studies Oxford ("Apocalyptic Imagining," 2016). Amelia's dissertation, "Alienation and Belonging: Affective Habitus in Romanticism and Speculative Fiction," examines the 'naturphilosophie' of figures like John Clare and Dorothy Wordsworth, as foundational influences for contemporary speculative texts. At NYBG Amelia focuses on the unique collection of juvenile literature kept in the Mertz Library in a study entitled: "Environmental Humanities and Philosophy of Childhood."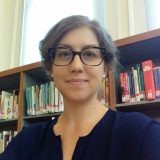 Leila Harris is a doctoral candidate in the Art History program at The Graduate Center, CUNY, with a specialization in the history of photography. In addition to her dissertation research, she has recently worked as a fellow at The Morgan Museum & Library and a curatorial intern at The Museum of Modern Art. Leila has taught courses in art history and the history of photography at Brooklyn College, City College, and the Fashion Institute of Technology. Her dissertation, titled "Labor and the Picturesque: Photography, Propaganda, and the Tea Trade in Colonial India and Sri Lanka, 1880-1914," focuses on a range of photographic materials promoting the newly profitable British-grown tea industry. In her project, she considers how the photographs functioned as nationalistic propaganda, advertising the merits of British-grown tea through a romanticization of colonial labor. Her research investigates how a new phase of commercial photography reflected and channeled a new product, and how these images largely contributed to make the tea industry in the colonies more visible at home, both in the public sphere and in the domestic realm. At NYBG, Leila is studying the many different sources on the history of tea in India and Sri Lanka, as well as 18th and 19th-century visual representations of colonial labor across the British Empire.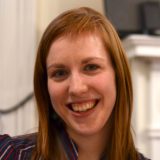 Miryam Nacimento is a PhD student in the Department of Anthropology at The Graduate Center, CUNY. She is interested in studying the agrarian and environmental dimensions of the "war on drugs" in Latin America. Situated at the intersection of history and anthropology, her research at the NYBG titled: "The Poetics of Coca: Scientific Narratives of Amazonian Nature in the Works of Richard Spruce, Clements Markham and Henry H. Rusby," traces the historical development of a series of controversies surrounding coca (classified by botanists as Erythroxylon coca), a small bush with a long political and economic history in the Andean region. At NYBG she is examining the Mertz Library's Archival Collections that relate to the works of Richard Spruce (1817-1893), Clements Markham (1830- 1916) and Henry H. Rusby (1855-1940); three important botanists that developed a scientific curiosity about the coca leaf and were deeply engaged in early practices of classification and scientific descriptions of plants in the Amazonian landscape.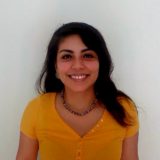 Fordham University Classics-NYBG Humanities Institute Graduate Research
Harrison Troyano is a PhD candidate in Classical Philology at Fordham University. His academic interests primarily lie in pastoral poetry and his research focuses on the works of Vergil and Homer, among other ancient writers. Recently, he presented various study papers, including the metapoetic plant-life of Seneca's Oedipus; Lucretian echoes in Vergil's "Second Eclogue;" as well as Homeric burial anxiety in James Joyce's Ulysses. Harrison also teaches mythology, Latin, and Roman history to undergraduate students of Fordham University. His research at NYBG, titled: "Classical Literature: Vergil and Flowers," uses the Mertz Library's collections to make connections between ancient literature and (the history of) botany, and to develop a website to facilitate the reading and understanding of Vergil's Eclogues and Georgics for undergraduate readers who may have difficulty recognizing the variety of Vergil's plants.