Fellows, Scholars, & Interns 2018
Geoff Bil, Historian of Science, recently completed his Ph.D. at the University of British Columbia, with research interests in the relationship between vernacular and scientific knowledge in imperial contexts. His doctoral thesis Indexing the Indigenous: Plants, Peoples and Empire in the Long Nineteenth Century, analyzes indigenous and European botany in Aotearoa New Zealand. His follow-up project at NYBG, Fields of Empire: Science, Ethnoscience and the Making of the American Century, looks at ethnobotany and ethnoecology in Southeast Asia and Latin America, from 1900 to the present. This research is particularly concerned with connections and contrasts between anthropologically refined ethnoscientific studies of the post-World War II period and an earlier, more economically focused, paradigm. He has a forthcoming article in the British Journal for the History of Science, numerous book reviews, and blogs at The Clover and the Fern.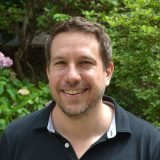 Ashanti Shih is a Ph.D. candidate in the History of Science and Medicine at Yale University. Her dissertation, Invasive Ecologies: Preservation and Identity in Twentieth-Century Hawai'i, explores the history of invasion biology (the study of invasive species) and related preservation practices in the Hawaiian Islands from the late 19th century through the 1970s. Ashanti uses Hawaii National Park as her case study to trace conflict and collaboration between Native Hawaiians, white settlers, and settlers of color around questions of nature and expertise. Her dissertation and other work engages with settler colonial theory and Native American and Indigenous studies, Asian American studies, visual studies, and the history of science and the environment in the Pacific. Ashanti currently serves as the Chair of the Earth and Environment Forum of the History of Science Society.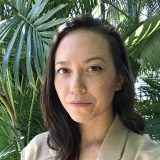 Junior Mellon Fellows, Summer 2018
Keren Alfred, Brown University
A.B. Environmental Studies
Title research project: Origins of Root Tonics: A historical analysis of Jamaican root tonics. This project, a study of Jamaican "root tonics," will contribute to a larger body of work led by Dr. Ina Vandebroek in the Ethnobotany Division. Keren will look at the history of root tonics, the plants used in making these fermented drinks, their various functions, how they were developed, and differences in their makeup—across Jamaica and the diaspora in New York. Her focus will be a literature review of Jamaican and Caribbean historical texts to find references to root tonics or the specific plant species. Keren will also conduct interviews of Jamaicans living in New York and contribute to the creative aspect of the project through photographs, illustrations, and the design of a book to be distributed to Jamaicans. She envisions her final product to be a blend of a research paper and an exhibit—historical facts about Jamaica's natural history complemented by artwork.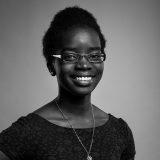 Stephen Fragano, Fordham University
Ph.D. Candidate English Department, majoring in English Literature, Italian Language and Literature, and Communications
Title research project: Conservation in American 19th-century Literature and Herman Melville's 'The Encantadas.' Stephen will research Charles Darwin's description and representation of the Galapagos Islands and compare that to Herman Melville's depiction of the Galapagos in his work The Encantadas (1854). Melville's use of the environment and the ways in which he strays from Darwin's presentation of nature is a rich source for commentary on imperialism and the Anthropocene. With this research, Stephen hopes to perpetuate Darwin's ever-present influence and legacy in the Humanities as well as ecological studies.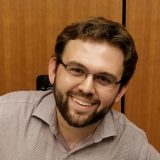 Vanessa Sun, McCaulay Honors College, Hunters College
Candidate for BFA for Studio Art and BA in Mathematics, minor in Art History
Title research project: Good Luck Flora and the Portrayal of Magic in Botanical Artwork and Children's Literature. Her research focuses on good luck rituals, charms, and magic associated with flowers and other plants, tracing their histories. Her work looks at how they are portrayed in artwork and children's literature, as well as how storytelling and art enhance the spread of these beliefs and practices.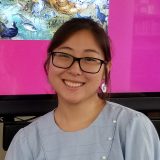 CUNY–NYBG | Humanities Institute Graduate Research Fellows, Summer 2018
Andrés Orejuela, CUNY Graduate Center
Ph.D. Candidate, Comparative Literature
Title research project: Mandrakes, Aconite, and Strychnine: Poison, Crime, and Horticulture in Early Modern English Drama. Andrés will investigate the folkloric, religious, cultural, medicinal, and social significance of the mandrake in The Duchess of Malfi and other poisonous plant life in contemporary Jacobean plays. I will first concentrate on readings from the large Mertz Library Research collection, where titles by F.J. Simoons, Amy Stewart, and C.J.S. Thompson are located. Andrés will complete his research by perusing the visual resources in the Mertz Library Rare Book Room, as well as the Herbarium, with an eye toward highlighting the significance of the scientific study of plants in the visual representation of dramatic arts.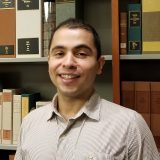 Rebecca Pollack, CUNY Graduate Center
Ph.D. candidate, Art History Department
Title research project: Memorial Gardens: Places to Sit and Remember. Rebecca will work on a chapter of her dissertation focusing on the numerous British Holocaust memorial gardens, built by local municipalities established at the request of their Jewish communities over the past 40 years. The gardens do not reflect the government's agenda, but instead offer the inverse perspective of how the Jewish community saw itself within British society. This chapter will consider the forms and politics of the memorial gardens within the history of other gardens associated with war, particularly victory gardens.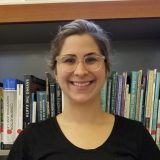 Research Intern, Summer 2018
Molly Weinstock, Santa Clara University
Class of 2020, Art History and Environmental Sciences
Working on various research topics developed in collaboration with NYBG's Botanical Science and Conservation Division (Brian Boom), Molly is focused especially on gathering new information about women in the botanical sciences for the American Museum of Natural History's Untold Stories Project, the Humanities Institute is collaborating with.