Stay connected with NYBG at Home, our content hub featuring videos, online exhibits, plant guides, virtual events, recipes for kids, and more.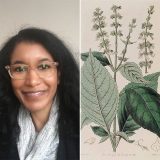 Medicine, Knowledge, and Power in the Atlantic Slave Trade
Online – May 18; 11 a.m. EDT

Carolyn Roberts, Ph.D., highlights how African plant expertise was incorporated into 18th-century science and used to sustain the largest forced oceanic migration ever to occur in human history.
She'll discuss which plants enslaved Africans used, how they made medicines, and what present-day phytochemical research reveals about why these medicines were so effective.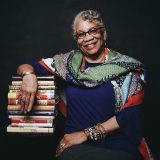 The Food Dialogues: Reclaiming Cultural Heritage Through Food
Online – May 21 and June 18; 11 a.m. EDT
This series of rich conversations with prominent authors, chefs, and food historians re-examines and redefines our notions of heritage and identity through food. Moderated by award-winning journalist, culinary historian, and scholar Dr. Jessica B. Harris.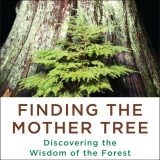 Finding the Mother TreeA Conversation with Suzanne Simard
Online – June 8; 11 a.m. EDT
Author of the recently published memoir Finding the Mother Tree, Suzanne Simard will share fascinating insights into the community of trees—how they have evolved to perceive one another, recognize their neighbors, and remember the past.
Learn how these arboreal systems mimic human neural networks and the structure of civil societies, and discover how the ancient hubs of these communities—what Simard calls "Mother Trees"—play a crucial role in a given forest's vitality.
GET GOING GROWING
Now is the best time to put those green thumbs to work. We have lots of ways for you to tend to plants at home, including answers to your questions from the Plant Doctor.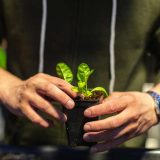 Learn from Home with Online Classes
Whether you're an aspiring rooftop gardener or looking to start growing veggies indoors, there's an online NYBG class for you! Taking a class is a great way to support the Garden while expanding your plant knowledge.
Read & Watch
Catch up on blog posts, enjoy a lecture, and read fascinating plant stories. Browse all.
Keep Kids Growing
Kids at home? We can help with recipes, videos, lessons plans, and more. Browse all.
Connect with Our Collections
Explore our digital resources for an in-depth look at many of our treasures, from rare books and captivating herbarium specimens to beautiful indoor and outdoor living collections.
JOIN YOUR FELLOW PLANT LOVERS VIRTUALLY
Get Involved
Show your love for plants by participating in a virtual research expedition or taking part in an EcoQuest Challenge.
Bring the Beauty of NYBG to your Virtual Meeting
Download and save one of these backgrounds and share NYBG on your next virtual call.