NYBG at Home for Kids & Families
Keep kids growing at home with virtual programs, lessons plans, recipes, videos and more. Check back or sign up for email updates.
Activities to Do at Home
Investigate plants, weather, and other aspects of our environment with materials you may already have at home! You can germinate seeds to start your own garden, explore cloud types and coverage, discover how soil is created, and more. These experiments and activities are best suited for children ages 3–12 and can be done with the help of an adult or teacher.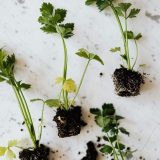 Discover Plant Fun at Home
Join NYBG's Arvolyn Hill as she shows you the many ways you can explore the plant world at home, with hands-on activities and experiments that show you how to grow—and know—plants using vegetables and more from your yard and your kitchen.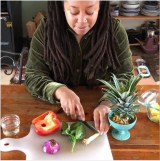 Healthy Recipes to Try at Home
See what's cooking from the Edible Academy's kitchen.
Create your own family-friendly dishes at home with these recipes from our Fresh From the Garden Tasting demonstrations.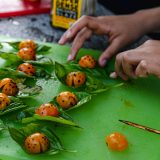 Herbarium Creative Projects at Home
Herbarium specimens are an important resource helping people all over the world study plants. They are also works of art, and with a closer look and a little imagination, reveal fascinating patterns and shapes. We've created some activities you can download below to start exploring our specimens in a new way.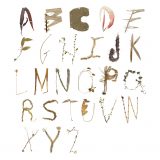 Nature in Your Backyard with Dr. Jamie Boyer
Join NYBG's Dr. Jamie Boyer, Vice President for Children's Education, along with his family for Nature in Your Backyard, and discover the rich natural world that you and your kids might not know about—right around your home and neighborhood greenspaces.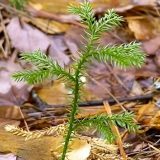 Backyard Botany with Dr. Larry Kelly
Join Dr. Larry Kelly—Associate Vice President of Science Administration—for Backyard Botany, a closer look at understanding the botany of seasonal favorites that might be blooming right in your backyard or neighborhood right now.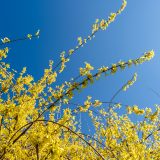 Meet the Plants of the Palm Dome
Join Marc Hachadourian, Director of Glasshouse Horticulture & Senior Curator of Orchids, as he shares some of his favorite plants from the historic palm dome.