Artistic Expression in the Landscape

2016 Annual Landscape Design Portfolios Lecture Series
Outstanding landscape architects from around the world showcase their signature projects, working methods, and design philosophies. This year's lineup features a passionate and influential trio of landscape architects/artists who are redefining what we mean by landscape. Their bold designs for public spaces, regenerated urban sites, and city centers tell stories that resonate on profound emotional, intellectual, and poetic levels—reflecting a deep, personal connection between people and place.
Three Mondays, September 26, October 17, November 7; 6:30–7:30 p.m.
Scandinavia House | 58 Park Avenue at 38th Street, Manhattan

Presented in association with Archtober, Architecture and Design Month New York City, October 2016.
Martha Schwartz
Design and Sustainability
Landscape architect, urbanist, and artist Martha Schwartz has spent more than 35 years at the intersection of public realm, urban design, and site-specific art—creating major installations, gardens, civic spaces, and institutional, corporate, and regeneration projects around the world. As principal of Martha Schwartz Partners, her iconic and often provocative designs include the dramatic Fengming Mountain Park in Chongqing, China; Grand Canal Square, centerpiece of Dublin's renovated Docklands; and New Jersey's Winslow Farm Conservancy, a 600-acre site marrying art, agriculture, and reclamation. Her many honors include the Honorary Royal Designer for Industry Award, the Cooper Hewitt National Design Award, and an ASLA Council of Fellows Award. A Professor at the Harvard Graduate School of Design, Schwartz lectures internationally on sustainable cities and the urban landscape.
Charles Jencks
The Universe as Artist
"What is a garden if not a celebration of our place in the universe?" asks world-renowned architectural theorist and land artist Charles Jencks. An influential critic, celebrated lecturer, and author of more than 30 books, including the bestselling The Language of Post-Modern Architecture, Jencks has long explored the intersection of science and spirituality, cosmology and landscape design. His notable works include his massive Crawick Multiverse, an abandoned open cast Scottish coal mine transformed into a 55-acre "cosmic landscape" that opened to the public in 2015; the physics-inspired Garden of Cosmic Speculation in Southwest Scotland; Edinburgh's Landform Ueda, a design commenting on chaos theory; and the Parco Portello in Milan, where the underlying concept is the Rhythm of Time.
Raymond Jungles
Integrity and Relevance
In exquisite gardens inspired by the lush native plants of his adopted home of Miami, landscape artist/architect Raymond Jungles has used nature as a means of self-expression over the course of his 35-year career. His original and inviting green spaces, like those of his mentor, master landscape architect Roberto Burle Marx, bring nature into built settings, where modernist groupings of geometric shapes highlight natural indigenous subtropical plantings, water features, and native stone. The interplay between people and plants in his signature public projects—the Naples Botanical Garden, the Leon Levy Native Plant Preserve, and the Miami Beach Botanical Garden—embody Jungles's personal and design principles—integrity, relevance, and honoring nature. Jungles is currently designing new plantings for the landmark atrium gardens in the Ford Foundation's headquarters in New York City.
CEUs available: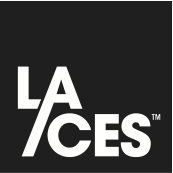 Support provided by The Heimbold Foundation.

Susan Cohen, FASLA, RLA, Coordinator of the Landscape Design Program, organized this series.