Designing the Unexpected

2015 Landscape Design Portfolios Lecture Series
Now in its 17th year, the Garden's popular evening lecture series invites outstanding landscape architects from around the world to discuss their signature projects, working methods, and design philosophies. This year's speakers respond to a wide range of conditions and aesthetic demands by redefining beauty, fusing influences and even challenging the notion of space itself. Join us for a fascinating series that explores how ingenuity and deep insights are reimagining urban landscape design.
3 Mondays | October 5, October 19, & November 2 | 6:30–7:30 pm
Scandinavia House | 58 Park Avenue at 38th Street, Manhattan
Presented in association with Archtober, Architecture and Design Month New York City, October 2015.
Barbara Aronson
Looking for Meaning: Man-Made Landscapes in Dry Climates
Ken Smith
Beyond the Metrics
Peter Walker
Before the Memorial
CEUs available: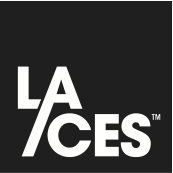 Support for this lecture series has been provided by The Heimbold Foundation.