Garden Sculpture & Antiques Fair: 1750-2013
The 2013 fair has passed. Stay tuned for 2014 details.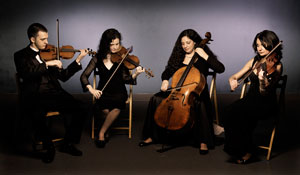 Friday through Sunday, April 26–28, 2013; 10 A.M. - 5 P.M. In the Conservatory Tent behind the Enid. A Haupt Conservatory Get your tickets!
The country's original, largest, and most important venue for authentic garden antiques — newly titled Garden Sculpture and Antiques Fair: 1750–2013 — has been refreshed to include many new and exciting dealers specializing in sculpture, ornament, and furniture for the garden, and garden-related art and objects for the home.
The Fair takes place in an expansive tent surrounded by flowering trees and plants adjacent to the landmark Enid A. Haupt Conservatory and is essential for collectors and designers as well as buyers seeking expert advice.
More than 30 leading exhibitors plus contemporary artists specializing in outdoor sculpture offer their finest pieces. America's most celebrated venue for garden ornament will inspire you to enhance your home or garden with works from the United States, France, England, Belgium, Sweden, and Italy.
Explore unique antiques and classic through contemporary sculpture from the mid-18th century to the present, including:
Fountains
Sundials
Kinetic sculpture
Statues
Birdbaths
Benches
Antique wicker
Urns
Botanical prints, and more!
Enjoy afternoon tea and wine tastings with experts and designers who can highlight the right piece for you. Throughout the weekend, participate in tours of the show, how-to demonstrations, book signings with leading authors, and more. See full program details.
Preview Party & Collectors' Plant Sale
Start the celebration at the Preview Party & Collectors' Plant Sale, Thursday, April 25, 6 p.m. Includes a silent auction and rare and exotic plant sale. Tickets begin at $200. For more information call 718.817.8773 or email cbalkonis@nybg.org.
---
Sponsored by

Adult All-Garden Pass tickets start at $20. See prices by date.
Includes access to the Garden Sculpture & Antiques Fair, Enid A. Haupt Conservatory, Special Exhibitions, Everett Children's Adventure Garden, Rock Garden and Tram Tour.
---
---
Participating Artists
---
"Why have I specialized in garden antiques? We enjoy our gardens which add tranquility to our lives and I want to share with other the pleasure and excitement of designing and incorporating beautiful design elements in their gardens. Adding a beautiful piece of sculpture or an beautifully designed old bench add so much interest and expand gardens into outdoor rooms."
—Aileen Minor