2022–23 Landscape Design Students & Alumni Series
Select Tuesdays
1–2 p.m. ET | Online & At the Garden
Renowned professionals share their expertise in this popular afternoon lecture series that coincides with morning meetings of the Landscape Design Students and Alumni Association. All are welcome to register.
American Roots: Nick McCullough
October 25, 2022
Learn from Designer Nick McCullough on his quest to define the American garden. Gain design inspiration, planting tips, and an expanded notion of what an American garden is from this lushly illustrated talk.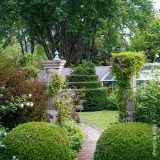 Knockout Natives: Sam Hoadley
November 15, 2022
Join Sam Hoadley as he shares important findings about the top-performing species of Coreopsis, Baptisia, Monarda, Phlox, Helenium, Echinacea, and wild hydrangea. He will also provide a brief preview on the ongoing Carex, Veronica, and Solidago trials.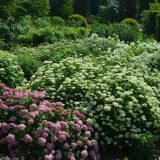 Growing Earth-Friendly Gardens: Uli Lorimer
December 13, 2022
Horticulturist Uli Lorimer shares the ins and outs of how to select, grow, and propagate a wide variety of plants native to New England, 235 of which can be found in his recently published Northeast Native Plant Primer.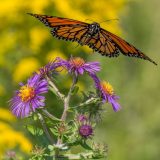 Holistic Design Thinking: David Maynes
January 17, 2023
Join Maine-based landscape architect David Maynes for a wide-ranging discussion about the natural materials he uses-from sustainably sourced wild sods to local stone-and the many principles that guide his work.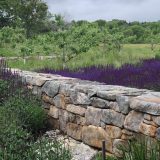 The Art and Artistry of Chanticleer: Dan Benarcik
February 21, 2023
Horticulturist Dan Benarcik highlights many of artists of the Chanticleer Garden and illustrates how their work creates pockets of charm and comfort that help make Chanticleer unique.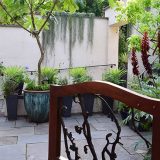 Contemporary Gardens of the Hamptons: Christopher LaGuardia
March 21, 2023
Christopher LaGuardia discusses the challenges of developing waterfront properties while also looking to protect and enhance the natural environment.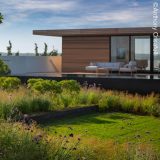 We offer Continuing Education credits (CEUS) for APLD and LA CES for successful completion of each course in this series.