Earth Day 50 with NYBG at Home
Wednesday, April 22, 2020 – Saturday, April 25, 2020
Online
Join us for Earth Day 50 with NYBG at Home. We are marking the 50th anniversary of the modern environmental movement with multiple days of online programs. Revisit NYBG's 2019 talk by Richard Powers on his bestselling and Pulitzer Prize-winning novel, The Overstory, and connect with NYBG experts in a series of online citizen science workshops to discover how you can preserve and protect the planet's biodiversity from home.
The Overstory with Richard Powers and Todd Forrest
Facebook Watch Party
Wednesday, April 22; 12 p.m.
Join a Facebook Watch Party to revisit Richard Powers's 2019 NYBG talk about The Overstory, his sweeping novel about trees and our planet's existential struggle between humans and non-humans, in conversation with Todd Forrest, NYBG's Arthur Ross Vice President for Horticulture and Living Collections. Participate live on Facebook, or catch up after through our Plant Talk blog and watch the video on YouTube.
Earth Day @ 50: Tools for 21st-Century Ecology
Webinar
Friday, April 24; 11 a.m.
Join Kerissa Battle, Founding Director, Community Greenways Collaborative, Inc., and Daniel Atha, NYBG's Director of Conservation Outreach, in discussion on how we can all help document biodiversity across the City through the New York Phenology Project and New York City EcoFlora project.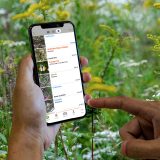 Take Action with Citizen Science
Webinar
Saturday, April 25; 2–4 p.m.
Join NYBG scientists for an introductory webinar featuring themed sessions on the different ways you can participate in citizen science. From observing and documenting nature to transcribing historical documents, you can take part in fostering a greater understanding and protection of the natural world.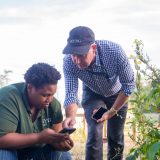 Climate Signals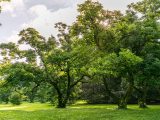 Plants are our greatest defense against climate change, but their survival is at risk. Climate change creates ripple effects that jeopardize the health of the planet in many ways.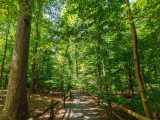 Through photosynthesis, plants remove carbon dioxide form the atmosphere and produce the oxygen we breathe. Forests are carbon sinks, storing large amounts of carbon from the environment in living plants.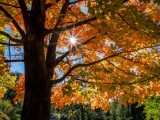 Northeastern forests are threatened by rising temperatures and decreased snowfall. Cold-hardy trees such as sugar maple cannot survive in warmer habitats and are displaced by invasive species.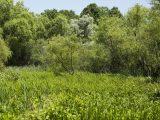 Marshes and wetlands are important carbon sinks as well as buffers against flooding and storm events, but they are threatened by water pollution, invasive species, and shrinking habitats. Biologists estimate that a third to half of the country's threatened or endangered species live in wetlands.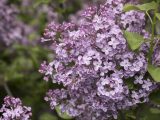 Shifts in climate affect plants' natural cycles (phenology). When interdependent plants and animals fall out of sync, it can disrupt entire ecosystems. Studies show that flowering plants are blooming earlier in the year as the climate changes. Lilacs are excellent candidates for climate studies because their growth is influenced primarily by temperature rather than day length like many other species.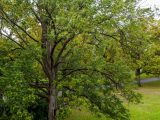 Harmful pests and tree diseases spread quickly in a warmer climate. North American ash trees are increasingly threatened by the invasive emerald ash borer, an Asian beetle that proliferates at extremely high rates in hot summers.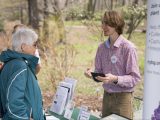 NYBG scientists work to track the effects of climate change and conserve endangered habitats. Learn how you can help as a citizen scientist in the Earth Day webinars above.
Supported by: