Bronx Community Partner Preview Day: Wednesday, November 11
Member, Patron, and Corporate Member: November 12–January 31
Bronx Community Partner Days: December 10 & January 17
Members Experience the Magic of the Holiday Train Show®
With tickets and capacity very limited due to enhanced safety protocols that include social distancing, the only way to see this captivating display is as a Member, Patron, Corporate Member, or Bronx Community Partner.
Marvel at model trains zipping through an enchanting display of famous New York landmarks—imagine the Statue of Liberty, Brooklyn Bridge, Rockefeller Center, and other favorites—each delightfully re-created from natural materials such as birch bark, acorns, and cinnamon sticks.
More information coming soon.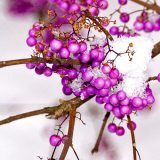 Become a Member
Make the Garden yours as the seasons unfold. Members get free admission, daytime access to the Holiday Train Show, exclusive previews and hours, and special discounts. Plus, Members play a vital role in helping the Garden preserve and protect the natural world.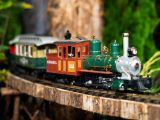 G-scale trains zip through magical displays.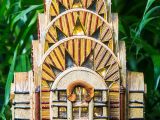 Look closely to find enchanting details on favorite NYC landmarks like the Chrysler Building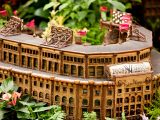 See Yankee Stadium and other long-time favorites from the Bronx and beyond.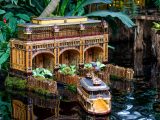 See the Battery Maritime Building– a recent addition to the collection.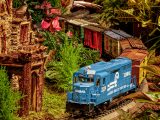 Familiar, G-scale model trains make the rounds among the landmark replicas.
Exhibition Sponsors: