The Food Dialogues: Reclaiming Cultural Heritage Through Food
May 21, June 18, & July 23, 2021
This series of rich conversations with prominent authors, chefs, and food historians re-examines and redefines our notions of heritage and identity through food. Moderated by award-winning journalist, culinary historian, and scholar Dr. Jessica B. Harris.
Jessica B. Harris, author of 12 critically acclaimed cookbooks, is celebrated as America's leading expert on the food and foodways of the African Diaspora. She has lectured on African American food and culture across the U.S. and abroad, and her work has appeared in numerous publications. Among her awards and accolades are the 2020 James Beard Lifetime Achievement Award, an honorary doctorate from Johnson & Wales University, and the DeMasters Award from the Association of Food Journalists. For Black History Month 2021, People magazine highlighted Dr. Harris as an inspiring trailblazer in her field.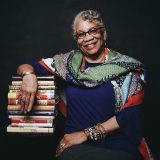 A Conversation with Carla Hall and Tonya Hopkins
Friday, May 21; 11 a.m.
Culinary icon Carla Hall and food historian Tonya Hopkins set the table for the series with a wide-ranging, entertaining discussion on the food of African Americans and how it has shaped American cuisine and culture. History, heritage, and personal memories come together in an energetic and engaging session.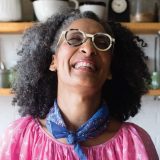 A Conversation with Michael Twitty and JJ Johnson
Friday, June 18; 11 a.m.
The African American hand in rice is foundational to American food, from its introduction as a colonial crop to its presence in every cross-cultural cuisine. Food historian Michael Twitty and Chef JJ Johnson go far and wide to reveal the history and present-day importance of rice on the plate. And of course, they will talk about the food traditions of Juneteenth!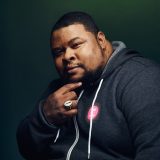 A Conversation with Von Diaz and Maricel Presilla
Friday, July 23; 11 a.m.
The foods of Puerto Rico, Cuba, and other Caribbean islands with a Spanish colonial past are a culinary and cultural hybrid of Indigenous, African, Spanish, and American ingredients and techniques. The stories they tell reveal a creative response to a complex colonial history. In a fascinating conversation, storyteller/journalist Von Diaz and food historian/chef Maricel Presilla explore how these culinary cultures divulge their past.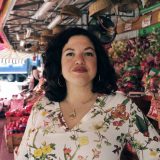 Presented by the Humanities Institute and supported by The Andrew W. Mellon Foundation