The Food Dialogues: A Conversation with Carla Hall and Tonya Hopkins
May 21, 2021
11 a.m. EDT
Culinary icon Carla Hall and food historian Tonya Hopkins set the table for the series with a wide-ranging, entertaining discussion on the food of African Americans and how it has shaped American cuisine and culture. History, heritage, and personal memories come together in an energetic and engaging session moderated by celebrated scholar and author Dr. Jessica B. Harris.
For Carla Hall, soul food is in her soul. The culinary traditions shaped by the African Diaspora don't just drive her passion for food; they are woven into her compelling personal history. The beloved TV chef from ABC's Emmy Award-winning lifestyle series The Chew and Bravo's Top Chef is a featured culinary contributor to Good Morning America and Food Network, as well as a sought-after speaker and popular author. Carla Hall's Soul Food: Everyday and Celebration made "Best Cookbook" lists across the country in 2018 and received an NAACP Image Awards nomination.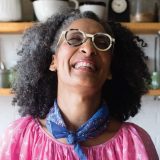 Writer-entrepreneur Tonya Hopkins is founder of The Food Griot, a multimedia storytelling platform that provides historical and contemporary culinary content. She has written for scholarly and consumer publications and has appeared on radio and television. Hopkins co-founded the James Hemings Society (named for Thomas Jefferson's enslaved, French-trained chef), which looks to rediscover the origins and evolution of American cuisine in creative and inclusive ways.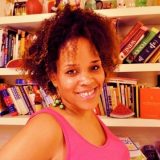 Jessica B. Harris, author of 12 critically acclaimed cookbooks, is celebrated as America's leading expert on the food and foodways of the African Diaspora. She has lectured on African American food and culture across the U.S. and abroad, and her work has appeared in numerous publications. Among her awards and accolades are the 2020 James Beard Lifetime Achievement Award, an honorary doctorate from Johnson & Wales University, and the DeMasters Award from the Association of Food Journalists. For Black History Month 2021, People magazine highlighted Dr. Harris as an inspiring trailblazer in her field.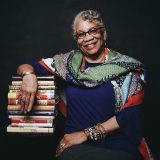 Presented by the Humanities Institute and supported by The Andrew W. Mellon Foundation