The Food Dialogues: A Conversation with Michael Twitty and JJ Johnson
June 18, 2021
11 a.m. EDT
The African American hand in rice is foundational to American food, from its introduction as a colonial crop to its presence in every cross-cultural cuisine. Food historian Michael Twitty and Chef JJ Johnson go far and wide to reveal the history and present-day importance of rice on the plate. And of course, they will talk about the food traditions of Juneteenth! Moderated by leading expert on the foodways of the African Diaspora Dr. Jessica B. Harris.
Michael W. Twitty is a culinary historian and James Beard Award-winning author of The Cooking Gene. His books and Afroculinaria blog explore and promote African American foodways, the culinary traditions of Africa and its Diaspora, including the food culture of the American South. For him, understanding and acknowledging where one's food comes from is critically important, and food education is more vital than ever. Rice, his new cookbook, shows how the world's most versatile staple became a star in Creole, Acadian, soul food, Low Country, and Gulf Coast kitchens.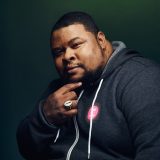 JJ Johnson is a James Beard Award-winning chef known for boundary-breaking cuisine that connects the foodways of West Africa and Asia to the Americas. His ability to combine culturally relevant ingredients with classical technique is showcased at Harlem's FIELDTRIP, his quick-casual rice bowl shop that highlights rice traditions from around the world. Chef JJ is the co-author of the award-winning cookbook Between Harlem and Heaven.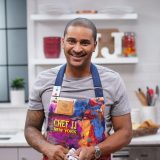 Jessica B. Harris, author of 12 critically acclaimed cookbooks, is celebrated as America's leading expert on the food and foodways of the African Diaspora. She has lectured on African American food and culture across the U.S. and abroad, and her work has appeared in numerous publications. Among her awards and accolades are the 2020 James Beard Lifetime Achievement Award, an honorary doctorate from Johnson & Wales University, and the DeMasters Award from the Association of Food Journalists. For Black History Month 2021, People magazine highlighted Dr. Harris as an inspiring trailblazer in her field.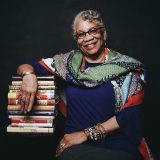 Presented by the Humanities Institute and supported by The Andrew W. Mellon Foundation