Completed Projects of Fellows & Scholars
Projects undertaken by Mellon Fellows, and CUNY—NYBG | Humanities Institute Graduate Summer Research Fellows during their research period at NYBG are published here.
"Mournful Relics" through Foreign Eyes: Envisioning Land Degradation on Nineteenth-Century Brazilian Coffee Fazendas
Caroline L. Gillaspie, 2020 CUNY-NYBG Fellow, is a Ph.D. Candidate in the Art History department at the CUNY Graduate Center specializing in nineteenth-century art of the United States and Latin America.
Her dissertation examines the visual culture of coffee harvesting in Brazil alongside coffee consumption in the United States with a primary focus on paintings and prints. This dissertation chronicles artistic representation of the coffee cycle, exploring plantation landscapes of coffee cultivation, images of coffee harvesting by enslaved laborers, cityscapes of North American coffee houses, and scenes of U.S. coffee drinking and advertising. In addition to aid from The New York Botanical Garden's Humanities Institute, Caroline's research has also been supported by the CUNY Graduate Center, Patricia Phelps de Cisneros Foundation, American Antiquarian Society, Library Company of Philadelphia/Historical Society of Pennsylvania, Terra Foundation for American Art, and Winterthur Museum, Garden, and Library. As a Summer 2020 CUNY-NYBG Humanities Institute Fellow, Caroline advanced her research on coffee cultivation in Brazil. This research helps develop her analysis of depictions of coffee fazendas (farms) in Brazil and the environmental degradation and labor exploitation that occurred on these plantations.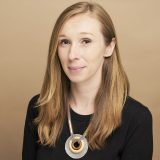 Backstory, Front-story, Overstory, Understory
T. K. Dalton, 2020 CUNY— NYBG | Humanities Institute Graduate Summer Research Fellow, is a writer whose scholarly work appears most recently in The Journal of Teaching Disability Studies and Disability Experiences: Memoirs, Autobiographies, and Other Personal Narratives (Macmillan), which was a finalist for the Dartmouth Medal.
Tim was a founding editor of The Deaf Poets Society, an online journal of disability literature, thought, and art. He teaches first-year writing at the City College of New York and is a doctoral student in English at the Graduate Center/CUNY. His creative writing has been nominated for a Pushcart Prize and appears in Apogee, The Millions, The Common, and elsewhere. He recently finished writing a memoir, The Intimate Register, and is seeking representation.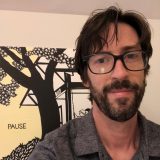 Codicological Study of a 13th-Century Medical Manuscript
Katherine Briant, M.A., Center for Medieval Studies, Fordham University, was the recipient of the Andrew W. Junior Mellon Fellowship at the Humanities Institute during the Summer of 2016.
She worked on a codicological study of a 13th-century medical manuscript that forms part of the historical manuscripts in the LuEsther T. Mertz Library. Her research comprised the analysis of the production, transmission, and reception of this rare collection of texts produced in France during the second half of the 13th century. She offered an inspiring book viewing and presentation of the manuscripts as part of the September 30–31, 2016 Bidum Latinum—a unique two-day celebration of Roman and Medieval Botany, including a lecture, book viewing, and a botanical walking tour at NYBG, organized jointly by Fordham University and The New York Botanical Garden's Humanities Institute.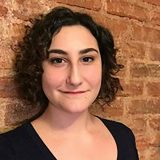 AMERICAN EDEN: DAVID HOSACK, BOTANY, AND MEDICINE IN THE GARDEN OF THE EARLY REPUBLIC
Victoria Johnson, Associate Professor of Urban Policy and Planning at Hunter College, studied at The New York Botanical Garden's Humanities Institute during the summer of 2016 as a Mellon Visiting Scholar, sponsored by the Andrew W. Mellon Foundation.
Dr. Johnson conducted research for her biography of David Hosack (1769-1835), an American doctor best known today as the attending physician at the July 1804 duel between his friends Alexander Hamilton and Aaron Burr. In 1801, Hosack founded the Elgin Botanic Garden, a pioneering medical research garden where he amassed thousands of native and non-native species and trained a generation of doctors and botanists. His former land is now the site of Rockefeller Center.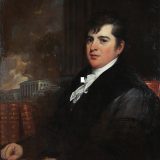 RICHARD SPRUCE AND THE TRIALS OF VICTORIAN BRYOLOGY
Elaine Ayers, Ph.D. candidate, Princeton University, History of Science Program, studied at The New York Botanical Garden's Humanities Institute during the summer of 2015 as Junior Research Fellow, sponsored by the Gladys Krieble Delmas Foundation.
She conducted research on the history of 19th-century bryology, using Richard Spruce's field notebooks and specimen lists in the LuEsther T. Mertz Library and Archives, and his own specimens in the William and Lynda Steere Herbarium Ayers was able to construct a larger story about the cultural valence of moss, about Victorian botanical collectors, and practices of preservation from the field to the museum, herbarium, and garden. Her research resulted in an acclaimed 2015 article for The Public Domain Review: "Richard Spruce and the Trials of Victorian Bryology." The article was recommended in The Paris Review's "On the Shelf," and was published in an edited volume, The Public Domain Review: Selected Essays, Vol. III.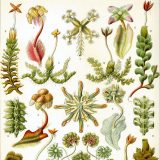 POETIC BOTANY: ART & SCIENCE OF THE EIGHTEENTH-CENTURY VEGETABLE WORLD
Ryan Feigenbaum, Ph.D., Villanova University, Department of Philosophy, studied at The New York Botanical Garden's Humanities Institute from mid-July, 2015 through April 20, 2016.
He conducted research in the LuEsther T. Mertz Library, the William and Lynda Steere Herbarium, and the Nolen Greenhouse, to complete an innovative digital exhibit, entitled Poetic Botany: A Digital Exhibition's First Look—the Art and Science of the 18th-centruy Vegetable World. The exhibit is inspired by Erasmus Darwin's Botanic Garden, a Poem (1791), which combines verse, scientific essays and images to convey the latest findings in botany in a novel format. Taking Erasmus Darwin as its principal figure, the online exhibit also emulates his format, by combining resources from the Mertz Library and Herbarium—including botanical images, photos, and plant specimen, as well as interviews with plant scientists—to convey the history of botany, its related social issues, and the magnificence of the vegetable kingdom, all to an online audience.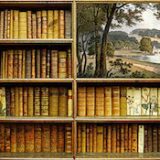 GREENING CITIES IN AN URBAN AGE
Theodore Eisenman, Ph.D., University of Pennsylvania, Department of City and Regional Planning, studied at The New York Botanical Garden's Humanities Institute from March through December 2015.
Since January 2016, Assistant Professor, University of Massachusetts, Amherst, Department of Landscape Architecture and Regional Planning. His research at NYBG and the LuEsther T. Mertz Library addressed the historical, scientific, and perceptual bases of city greening, and focused on two historically significant phenomena: global urbanization; and increasing awareness of human alteration of the biosphere (Anthropocene). Part of his research was published in this important article: "Greening Cities in an Urbanizing Age: The Human Health Bases in the Nineteenth and Early Twenty-first Centuries" (2016), Change Over Time. 69.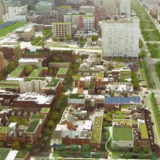 Support provided by Mellon Foundation