Fellows, Scholars, & Interns 2019
Camden Burd holds a Ph.D. in History from the University of Rochester.
During his time at the New York Botanical Garden he will be working on his manuscript, tentatively titled Planting an Empire: Nurserymen and the Making of the American Landscape. Broadly speaking, Camden's research explores the interaction of nature, business, and culture in nineteenth-century America through an examination of plant nurserymen. In addition to their role as distributors of plant material, nurserymen were naturalists, city planners, reformers, scientists, and businessmen. Their vision for the American landscape blended agribusiness with a deep reverence for horticultural beauty. In addition to a close reading of nurserymen's letters, publications, and plant catalogues, Camden utilizes big-data and geographic information systems to track and visualize the environmental transformation of America by placing the profession at the center of continental expansion and ecological imperialism.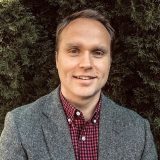 Nuala Caomhánach is a Ph.D. candidate at New York University and a research associate at the American Museum of Natural History (AMNH).
Her dissertation, titled "The Unfinished Synthesis: The Rise of Phylogenetics in an Age of Climate Change, 1880–1990," examines the intellectual and political conflict waged by two bodies of scientific knowledge—ecology and evolutionary phylogenetics—in Madagascar, a process that laid the foundation for today's conservation management in the face of climate change. During her fellowship at the LuEsther T. Mertz Library and Archives, Nuala will work with natural history treatises and collections, especially those related to plant and fungal families of Madagascar. Additionally, Nuala will analyze scientific monographs to trace the changing definitions of time, space, mobility, and speciation. Her work has been supported by the AMNH, the École des Hautes études en Sciences Sociales, and Cold Spring Harbor Laboratory.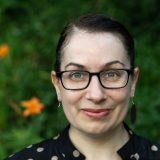 Peter Szilagyi is a senior at Cornell University, set to graduate next May with a B.A. in English Literature and minors in Plant Sciences, Viticulture & Enology, and Comparative Literature.
Over the course of the summer, Peter is working on a chapbook of poems responsive to his research at the Garden. As a researcher, he is interested in the literary history of the pastoral versus the urban, as well as the breakdown of this binary through anthropological and ecological lines of inquiry that highlight the similar human behavior and cognition involved in the creation and maintenance of both agrarian and urban spaces. Peter's poetry is specifically interested in reformulating a literary understanding of human ecological engineering towards survival in the Anthropocene. Much of Peter's research at the Garden takes the wonderful Thain Family Forest, which embodies many of the tensions that interest him, as a point of departure.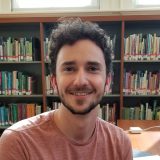 Benjamin Weinger is a senior at the Gallatin School of Individualized Study at New York University crafting an interdisciplinary concentration in critical geography and the environmental humanities.

His project at NYBG, Landscapes of the Anthropocene: Reading New York City's Past, Present, and Future, will contextualize modern narratives of the Anthropocene in ecological, political, and geomorphic accounts of the past. Employing phenological records and landscape descriptions from settlers, naturalists, and botanists to construct a microhistory and agroecology of New York City's landscape during pre- and early-colonial times, Weinger will examine the human-nature bifurcation of settler-colonial society in comparative perspective to Indigenous ontologies. His project ultimately seeks to understand how past socioecological change can inform future climate projections.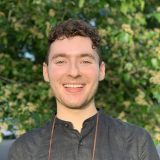 NYBG-CUNY Research Fellows
Abigail Lapin Dardashti is a Ph.D. candidate at The Graduate Center, CUNY, where she specializes in postwar Latin American, Latinx, and African diasporic art.
Her project at NYBG, Transnational Belonging: Plants, Trees, and the Rhizome in Modern Afro-Brazilian Art, 1966–88, investigates how Afro-Brazilian artists depicted specific plants like palms and baobabs to assert their ancestral roots with the Yoruba nation and promote a sense of belonging from across the Atlantic ocean. Abigail's research has received support from the Smithsonian Institution; the Social Science Research Council; the Fulbright Program; the Mellon Foundation; The Museum of Modern Art, NY; the New York Council of the Humanities; and The Graduate Center. She received a B.A. in Spanish at NYU and an M.A. in Art History at the Institute of Fine Arts, NYU.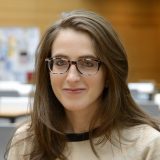 Emily Price is a doctoral student in English literature at The Graduate Center, CUNY. She is a medievalist whose research focuses on disability studies, material culture, and affect and representation in medieval medicine.
She is working with The New York Botanical Garden's collection of medical incunabula, and explores what the construction and reception of early printed books can tell us about shifting attitudes toward medical authority and responsibility for care in the late medieval period.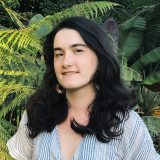 Beth Sherman is a Ph.D. candidate in English at The Graduate Center, CUNY. She has an MFA in creative writing and an MA in English from Queens College, where she teaches in the English department.
Her work has appeared in many publications, including Dickens Studies Annual, James Joyce Quarterly, The New York Times, Newsday, Portland Review, and Sou'wester. She is also a Pushcart nominee, a Best of the Net finalist, and has written five mystery novels. Her research interests include the relationship between the study of literature and the environment from an interdisciplinary standpoint. She is currently exploring how various influences in the garden movement and landscape design affected Edith Wharton's outlook and her writing.