Edible Academy Fresh from the Garden Tastings
Wednesdays, Saturdays & Sundays; May 1, 2019–November 3, 2019
2 – 2:30 p.m., 4 – 4:30 p.m.
Cooking demonstrations, presented by Whole Foods Market®, encourage families to get hands-on with healthy cooking. New recipes featuring plants grown in the Edible Academy are offered each week. Edible Academy staff will demonstrate family-friendly recipes using seasonal vegetables, fruits, and herbs. Kids and adults alike will learn how garden-to-table cooking is not only nutritious, but fun, too.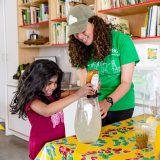 This Year's Recipes
See what's new from the Edible Academy's kitchen in partnership with Whole Foods Market®.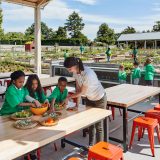 2018 Recipes
Explore all-new flavors from our Garden beds with weekly recipe demonstrations in the Edible Academy.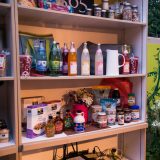 2017 Recipes
Create your own family-friendly dishes at home with these recipes from last year's demonstrations.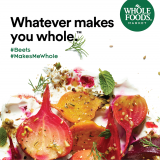 About Whole Foods Market
Whole Foods Market is proud to join NYBG in celebrating the growing, preparing, and sharing of fresh and delicious foods through our sponsorship of the Fresh from the Garden Tastings. For 39 years, Whole Foods Market has been the world's leading natural and organic foods retailer. As the first national certified organic grocer, Whole Foods Market has over 470 stores in the United States, Canada, and United Kingdom. Learn more about Whole Foods Market.