Edible Academy Fresh from the Garden Tastings
Wednesdays, June 7–October 18
11 – 11:30 a.m.
Join us every Wednesday at 11 a.m. at the Pine Tree Café for Fresh from the Garden Tastings sponsored by Whole Foods Market®. Edible Academy staff will demonstrate family-friendly recipes using seasonal vegetables, fruits, and herbs. Kids and adults alike will learn how garden-to-table cooking is not only nutritious, but fun, too.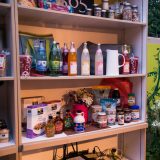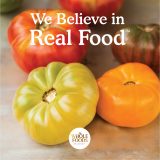 Whole Foods Market®
At Whole Foods Market®, we're passionate about providing our shoppers with the highest quality natural and organic products. We are also committed to caring for our local neighborhoods and communities, and a crucial way to accomplish that is by promoting healthy eating.
That is why we are proud to sponsor NYBG's Edible Academy Fresh From The Garden Tastings, to help our New York neighbors make the best health-supportive and delicious eating choices. To learn more about our mission, visit us on the web at wholefoodsmarket.com or connect with us on Instagram at @wholefoodswestchester and @wholefoodsnyc.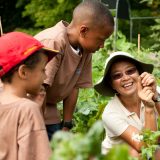 Support Garden Education with the Edible Academy!
There is still time to make a contribution to this incredible new initiative, and support the Edible Academy. Learn more about the proposed facilities; the Ruth Rea Howell Family Garden, cornerstone of the Edible Academy; and the current and future garden programming your pledge will support.