Edible Academy Fresh from the Garden Tastings
Get hands-on with healthy cooking using new recipes featuring plants grown in the Edible Academy. NYBG staff create these family-friendly recipes using seasonal vegetables, fruits, and herbs. Kids and adults alike can learn how garden-to-table cooking is not only nutritious, but fun, too.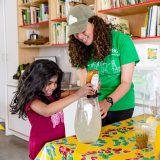 2019 Recipes
See what's cooking from the Edible Academy's kitchen.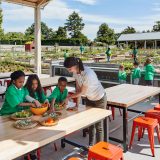 2018 Recipes
Explore all-new flavors from our Garden beds with weekly recipe demonstrations in the Edible Academy.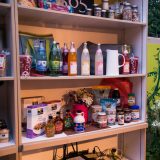 2017 Recipes
Create your own family-friendly dishes at home with these recipes from 2017's demonstrations.