Plant Talk
Discover the History of Herbaria with Barbara M. Thiers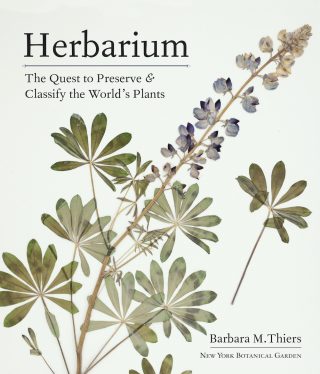 For nearly six centuries, scientists have been documenting the plants and fungi of the world through herbaria. The wealth of specimens available today, carefully preserved through the centuries, is a unique source of data that not only helps scientists understand how the world's vegetation has changed over time, but also allows them to predict how it will change in the future.
In Herbarium, soon to be published by Timber Press, Barbara M. Thiers—Vice President and the Patricia K. Holmgren Director of The New York Botanical Garden's Steere Herbarium—shares the fascinating history of herbaria and the important role they play in our modern world. In it she explains how recent innovations that allow us to see things at both the molecular level and on a global scale can be applied to herbaria specimens, helping us address some of the most critical problems facing the world today, and spotlighting humanity's better impulse to save things—not just for ourselves, but for generations to come.
It's sure to be a must-read for passionate plant fans and conservationists alike, with abundant photographs and unique historical material from the collections at NYBG.
As director of the William and Lynda Steere Herbarium here at the Garden, the second-largest herbarium in the world, Barbara M. Thiers is uniquely positioned to champion the history and importance of herbaria. Her particular interest in the application of information technology to herbarium management and her passion for increasing the scientific community's access to specimen-based data have led to the development of the C. V. Starr Virtual Herbarium, a searchable database of our Steere Herbarium's digitized specimens. Thiers has further been involved in the development of the Network Integrated Biocollections Alliance, a nationwide initiative to digitize all biodiversity collections housed in U.S. institutions. She is also the editor of Index Herbariorum, past president of the Society for the Preservation of Natural History Collections, and president of the American Society of Plant Taxonomists.
We invite you to preorder Herbarium here ahead of its December 8 publication, and stay tuned for more information as we near the big day.
SUBSCRIBE
Enter your email address to subscribe to this blog and receive updates on new posts.