Plant Talk
If You're a Plant Person, You're Not Alone
Are you a Plant Person? If you identify as one, you'd be among many others who feel the same: 66% of American households own at least one houseplant, according to a study by Statista, and 1 in 3 people under 40 (Millennials and Gen Z) consider themselves a "plant parent," according to a study by Craftjack. This trend has even trickled into social media: "#plantmom" has been used 2.6 million times on social media, "#plantparenthood" 1.3 million times, and "#plantsoftiktok" has 3.4 billion video views.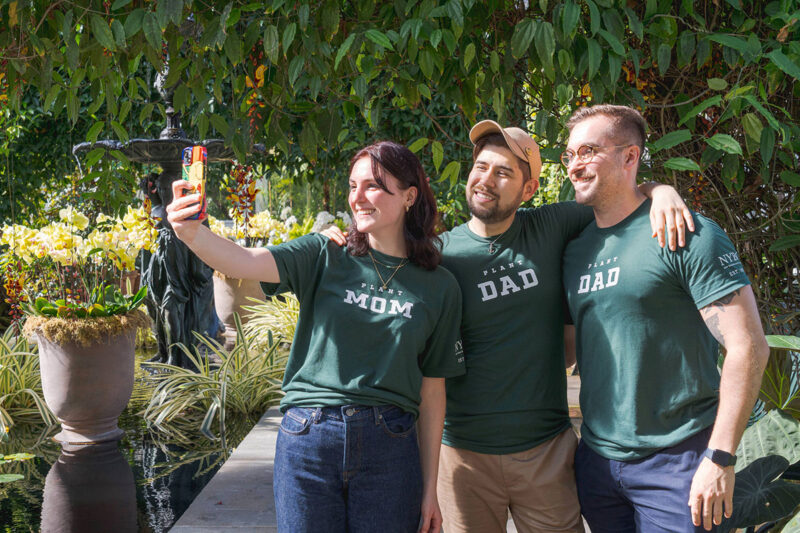 Even if you don't consider yourself among this group, we all know someone who is a proud houseplant fan—a "plant parent" who nurtured their humongous Monstera from when it was a tiny seedling, potting and repotting it until it had virtually taken up half their home with its gigantic green leaves. Maybe you don't have a green thumb, but that doesn't mean you can't consider yourself a plant parent!
The average plant parent has killed 7 houseplants, according to a 2020 study by Article and OnePoll, and 48% of Millennials are worried about keeping their plants alive (so don't let it get you down). It's no secret that you can find tips online—there are hundreds of thousands of searches for popular houseplants, including the ever-forgiving snake plant (274,000 searches) and the hardy Philodendron (178,000 searches). But at NYBG, we've got all the expert tips and tricks available to help you keep your plants thriving. Explore our gardening guides from the Mertz Library's Plant Information Office, or send your questions to plantinfo@nybg.org for direct-from-the-source help from our expert horticulturists.
From those of us who prefer easy-going succulents, to those whose homes have become "jungalows" filled to the brim with foliage; from determined outdoor gardeners, to garden-goers who visit green spaces for their meditative quality; there are so many ways to be a plant person. It's not just for the select few who know how to perfectly prune and propagate!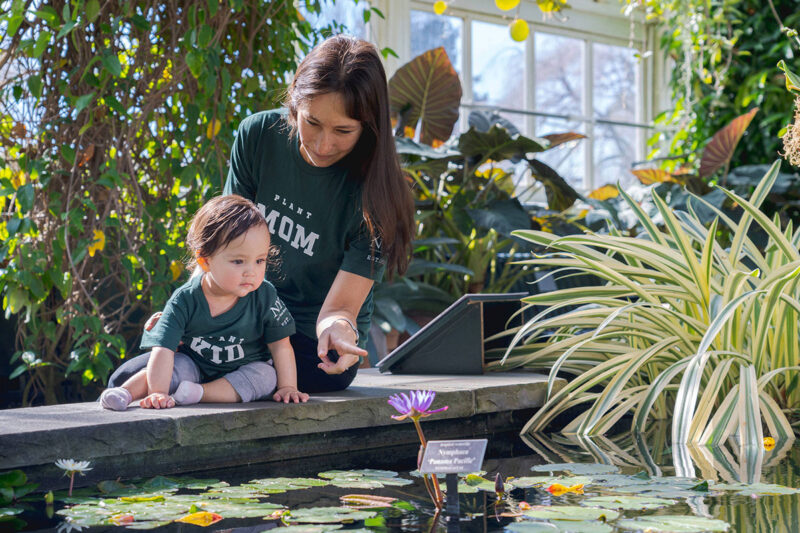 Not only are plants beautiful, but they're also incredibly beneficial. We all know what ecosystem services they provide outdoors: among many other benefits, they're important food sources and shelter for pollinators and other wildlife, they provide oxygen and other nutrients, and they help mitigate high temperatures in the city. However, inside, they can be just as important: they protect our human habitats from airborne toxins (removing up to 87% every 24 hours, according to a study by NASA), and they are especially crucial for mental health—four out of five Millennials feel that plant parenting led them to better self-care (Article and OnePoll), and 59% of plant buyers say that houseplants are important to their health and wellness (Craftjack). Studies show that just 15 minutes of interaction with houseplants can reduce stress levels, according to a study published in the Journal of Physiological Anthropology, and they can also improve productivity by up to 15%, found in a study by University of Exeter.
Plant parents can find solace, comfort, and joy in plants in many different ways—and at NYBG, we welcome all plant people. The more passionate about plants the better—even those who talk to their plants (don't worry, 70% of plant parents do the same, according to a study by Stoneside!). We wear our plant love proudly, and encourage you to wear yours too! Stop NYBG Shop to peruse our Plant Family clothing line, or take home your very own houseplant and start your path to plant parenthood!
SUBSCRIBE
Enter your email address to subscribe to this blog and receive updates on new posts.