Plant Talk
NYBG Receives New York's First All-Electric Truck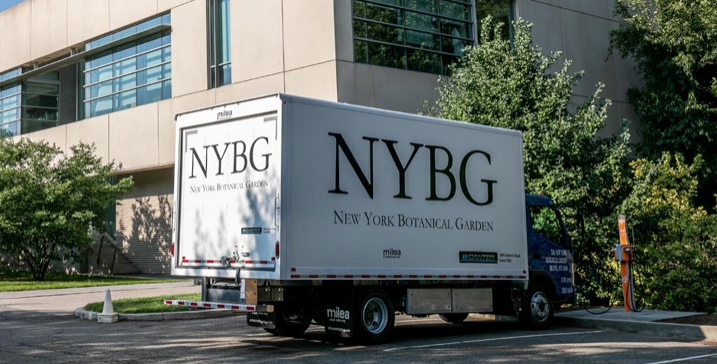 In September 2017, the New York State Attorney General announced that four non-profit organizations had been selected to demonstrate the benefits of battery-powered electric delivery trucks. Named E-Cubed, the innovative project highlights the economic, efficiency, and environmental advantages that all-electric delivery trucks have for New Yorkers. Along with the Wildlife Conservation Society, Habitat for Humanity NYC, and the Big Reuse, The New York Botanical Garden was chosen through a competitive application process to participate in this new program.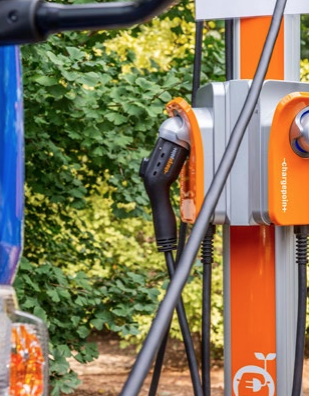 On August 29, 2018, the Garden received the first delivery of the new all-electric truck. The charging station, provided by ChargePoint Inc., has been located near the Pfizer Plant Research Laboratory loading dock because of its proximity to available electrical power, ease of installation, and available parking. NYBG will be receiving an additional all-electric rack body truck with a lift gate. Produced by Mitsubishi Fuso Truck, a subsidiary of Daimler Trucks, both of these zero-emission vehicles will be used to support core operations and services. With a 75-mile range per overnight charge, they will help to reduce traffic-related soot pollution, create economic and environmental efficiencies, and provide a cost-effective alternative to combustion engines to create a greener New York. The initial lease will be funded for a two-year period and all costs associated with the lease and charging station have been paid for by the Attorney General's office.
This article originally appeared as part of a series on responsible citizenry in the 2018–2019 issue of Garden News, NYBG's seasonal newsletter. For further reading, view the issue online and discover a sampling of stories about our current efforts and activities that promote, engage, and support active and responsible citizenry on local, regional, and global levels.
SUBSCRIBE
Enter your email address to subscribe to this blog and receive updates on new posts.