Plant Talk
#plantlove: Leslie Coleman, Plant Information Specialist
As part of #plantlove at NYBG, we're talking with people from all over the Garden about what inspires their passion for plants. Today, meet Leslie Coleman, Plant Information Specialist.
---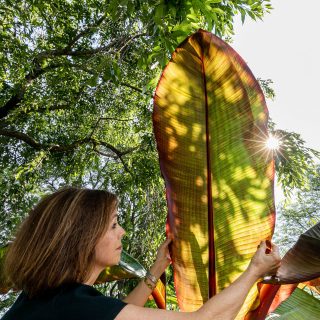 I planted my first garden while living in Central London, and gardens changed for me—from places of flowers and sunshine to spaces of expression and restoration. I went on to get my certificate in horticulture on the grounds of the extraordinary Chelsea Physic Garden. What a world opened before me as the deeper beauty of plants came into focus.
I am particularly attracted to the science of plants. The ability to understand, explain, and predict is always exciting. But I also love the mixture of order, mystery, hope, and artistry in horticulture, and I think that plants often bring out the best in people. As a Plant Information Specialist at NYBG, it is gratifying to support so many different journeys in the engrossing world of plants.
SUBSCRIBE
Enter your email address to subscribe to this blog and receive updates on new posts.